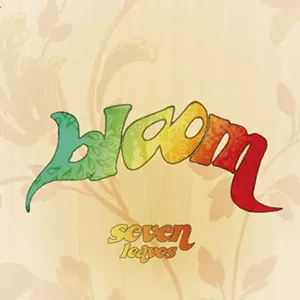 (Self-released, CD, digital download)
Seven Leaves are a self-described "rock-and-roll jam band" forged at Saint Michael's College, just over the hill from Burlington in Colchester. They are definitely named after marijuana plants. They are also definitely modeled on the music of the Grateful Dead. The six-piece got its start at a Dead cover night, and those jam icons' fingerprints are unmistakable — though Seven Leaves are hardly knockoffs. The band stands apart from the current, largely Phish-derived local jam scene with an earnest allegiance to 1970s classic rock. This is a band from a parallel universe where prog metal and synth solos never happened.
On the band's debut, Bloom, that influence naturally amounts to a mixed bag. For some cuts, such as album opener "Rockalanche," things get ... well, pretty disco-y. Garish asides aside, this project mostly nails an organic, timeless feel.
There's not a lot of lyrical depth here, but that's part of the album's charm. Pot jokes notwithstanding, Seven Leaves are quite a wholesome group of musicians. They have an entire song called "Cheer Up," and it's about exactly what you think. They really do just want you to dance, sing along and have a blast at their shows — or, in this case, with their record.
Given that energy — and the fact that this is the group's debut album — it's easier to forgive occasional crimes against tuning and time. Like most young bands, Seven Leaves are a work in progress. Wisely, coproducers Bow Thayer and Matt Lille opt for an unvarnished approach, essentially documenting a live set.
It makes for an ideal entrance, especially for a jam band. Seven Leaves write simple but effective songs and are committed to making their choruses stick in your head. That formula usually works, thanks to the talents of vocalists Arda Kanberoglu and Lauren Kelley, who really shine throughout this album. Their duo dynamic is especially strong on "Through the Window" and reggae ballad "Wind in the Trees."
Another standout here, track after track, is Kaijie Cai's clean, fluid work on keyboard. Lead guitarist Bailey King tears into some convincing solos, too. Both excel on the extended, mostly instrumental finale "Closer Look." The jam is delightfully weird, a woodshed workout that careens through genres and points toward potential new horizons for the band.
All in all, Bloom is bright, cheerful radio rock. For cynics like me, raised on Trent Reznor and Warren Zevon, the album is basically a fire hose of holy water aimed squarely at my vampire heart. I cannot help but respect it.
The future is always uncertain for young bands in college towns, but Seven Leaves could evolve into something special. With more polished songwriting, improved chops and some time to experiment in a studio, they could find their hooks catching a lot more ears in the years to come.
Bloom is available at sevenleaves802.bandcamp.com. Seven Leaves perform on Monday, April 2, at Nectar's in Burlington.