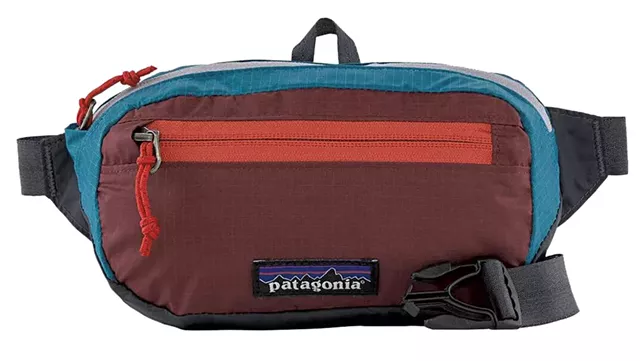 Courtesy
Patagonia Ultralight Black Hole Mini Hip Pack
The coronavirus pandemic has produced plenty of uncertainty, but one thing is for sure: Summer is coming. Though the season this year will look a little different, the sunshine, warmth and relaxed restrictions may offer some relief to those who've been feeling cooped up.
As Vermonters get ready to spend the green season in the great outdoors, they can look to local retailers to meet their summertime needs. Local business owners are eager to help — and grateful for the ongoing community support.
"I continue to be amazed [by] how big of fans our customers have been and continue to be," wrote Andy Kingston, owner of the Alpine Shop in South Burlington, in an email to Seven Days on May 13. "Unfortunately, huge expenses like our monthly rent, loan and vendor payments do not just go away, so we are anxious to get the store reopened next week."
Gov. Phil Scott allowed nonessential businesses to reopen starting May 18, so in many cases, customers again may browse in person. Individual businesses are taking cautionary measures, such as asking customers to wear masks, rearranging displays to accommodate social distancing and offering shopping by appointment.
The Alpine Shop, for example, has added hand-sanitizing stations and removed many of the racks that display its clothing and outdoor equipment to make more room for browsing. Bob Shannon, owner of the Fly Rod Shop in Stowe, says his store is also equipped with sanitizing stations, and he even bought 8,000 disposable gloves for customer use. Shoppers in both stores are encouraged to wear masks.
When gathering your gear for picnicking, fishing, birding or simply taking in the rays, do check in with individual stores before heading over, since their plans — like virtually everything else in the coronavirus era — are subject to change.
If you don't see your favorite retailers here, seek them out. This list is by no means comprehensive. To check the status of many Burlington-area sellers, visit shoptheregister.com to browse the Register, Seven Days' new digital guide to shopping locally online.
Patagonia Ultralight Black Hole Mini Hip Pack
When all you need for an outing are your keys, wallet and phone, why bother with a large backpack or tote? The Patagonia Hip Pack is just the right size for bringing only the essentials. Made to be worn around the hips or diagonally across the body, the lightweight pack provides a hands-free way to bring your things wherever you go. It's available in the eye-catching color combo pictured here called Patchwork Red, or in the more muted Smolder Blue. Find it at South Burlington outdoor gear and clothing store the Alpine Shop.
How to buy: Order from alpineshopvt.com for curbside pickup, or shop in person. Contact the shop for hours and guidelines.

Also try: Crossbody Dakine Jive Handbag from Skirack in Burlington.
Green Mountain Tick Repellent
Courtesy
Green Mountain Tick Repellent
According to the Vermont Department of Health, 14 different tick species have been identified in the state, and five of them are known to bite humans and transmit disease. For a natural defense against these pesky and potentially dangerous insects, outdoor adventurers can spray on some Green Mountain Tick Repellent. Produced in Dorset as an alternative to chemical-based products, Green Mountain Tick Repellent's main active ingredients are all-natural rose geranium, lemongrass and cedarwood essential oils. Does it work? "Ten days into the spray and I'm tick-free," noted one happy customer online.
How to buy: Visit gmtick.com for shipping and a list of retailers throughout the state.

Also try: Kiss My Face Organics Mineral Face & Body Sunscreen from Splash Naturals in Montpelier.
Birds of the Northeast by Stan Tekiela
Courtesy
Birds of the Northeast by Stan Tekiela
The sights and sounds of birds can spice up any season. Sold by Hardwick's Galaxy Bookshop and other Green Mountain State booksellers, Birds of the Northeast will get you up to speed on the region's winged wonders. This pocket-size spiral-bound booklet serves as a quick reference for identifying the avian species you'll find flitting around your yard, campground or hiking trail this summer. Field guide author Stan Tekiela's 22-page publication is divided into sections by color, so you can easily find the feathered friend you seek.
How to buy: Order from galaxybookshop.com or call 472-5533 for shipping, curbside pickup or to schedule an in-person shopping appointment.

Also try: Bird-watching binoculars from REI in Williston.
Vintage Cat Eye Sunglasses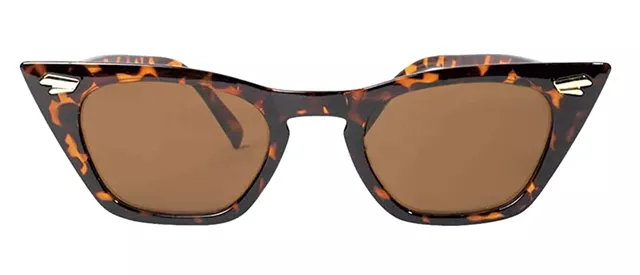 Courtesy
Vintage Cat Eye Sunglasses
Stand out while protecting your peepers from those UV rays with Vintage Cat Eye Sunglasses from Stella Mae, a clothing, footwear and accessories boutique in Burlington's Church Street Marketplace. The retro-inspired shape equals instant style, whether you're at the beach, chilling in your backyard or posing for a selfie. Choose from black, white or tortoise frames. Constantly losing your shades? Snag one of the shop's old-school sunglasses chains.
How to buy: Order at stella-mae.com for shipping, curbside pickup or free Burlington-area delivery. In-person shopping is available during limited hours and private events. Contact the shop for details.

Also try: Felted Eyeglass Sleeve from SLATE in Burlington.
Redington Classic Trout Fly Rod
Courtesy
Redington Classic Trout Fly Rod
"The wait is finally over!" reads a recent update on the Fly Rod Shop's website announcing the start of trout season. For Vermonters hooked on fly-fishing, this Stowe retailer is a hot spot for stocking up on gear — from rods and reels to boots and bags — and for booking guided trips and tours. Anglers seeking a dynamic rod might look to the Redington Classic Trout fly rod, designed to perform in diverse settings, including spring creeks and big rivers.
How to buy: Visit flyrodshop.com for curbside pickup and free shipping on orders more than $50, or shop in person.

Also try: Trout Streams of Northern New England: An Angler's Guide to the Best Fly-Fishing in Vermont, New Hampshire, and Maine by David Klausmeyer from Bridgeside Books in Waterbury.
Slim Flask Bottle

Courtesy
Slim Flask Bottle
Looking to take your picnic to the next level? Add a cocktail to the menu and transport it in one of Designwork Ink's Slim Flask Bottles. These stainless steel vessels feature double-wall vacuum insulation to reduce condensation and keep your drink at the ideal temperature. Eclectic boutique Birdfolk Collective, which has locations in Burlington and Waterbury, carries the carafe in cute colors, such as pink confetti, green terrazzo, gold and copper (pictured). Cheers!
How to buy: Order from birdfolkcollective.com for shipping and curbside pickup.

Also try: Takeya Actives Insulated Water Bottle from Homeport in Burlington.
Leatherman Sidekick
Courtesy
Leatherman Sidekick
When it comes to tools, it's better to have it and not need it than need it and not have it. The pocket-size Leatherman Sidekick is the traveling tool that can do it all with its myriad fold-out features — think pliers, wire cutters and (three!) screwdrivers. Need to cut and sharpen your marshmallow-roasting stick? Use the saw, then the knife. Dying to down a cold beverage on a hot day? There's a bottle opener. Snag your most helpful summertime companion from Lenny's Shoe & Apparel, located in Barre, Williston, St. Albans and Plattsburgh, N.Y. If you spend $50 or more, Lenny's will donate $5 to the Vermont Foodbank or the JCEO-Town of Plattsburgh Food Pantry.
How to buy: Order from lennyshoe.com for shipping, call for curbside pickup, or shop in person.

Also try: Swiss Army tools and belt pouches from Vermont Gear in Bradford.