Attention, shoppers: That conglomerate of events we inclusively call "the holidays" is upon us — not to mention the birthdays of any friends or family members who share December with the baby Jesus. That means it's time to get crackin' with the cash, credit cards and charitable donations.
Choosing gifts can be hard, but not to worry: The Seven Days editorial staff is here to help. This year we decided simply to share our own wish lists — with a different theme for each of the remaining issues of 2013. This time, it's "Indoor/Outdoor" — digital, analog or physical. So let's get started…
*****
What better gift to offset holiday madness, or any normal Monday mania, than sessions at Upper Valley Yoga — think 90 minutes of sweet exertion. Teacher Angie Follensbee-Hall leads a class suited for all abilities Mondays 5:30 to 7 p.m. The bonus: live acoustic guitar music from her husband, Joshua, that ebbs and flows with the rhythm of the class' vinyasa sequences. $145 for 10 classes; $16 drop-in. uppervalleyyoga.com
JEFF GOOD
*****
I never learned how to ride a real bike, but lately, I've been spinning a lot on the stationary wheels. Claims of an average of 450 to 600 calories burned per class attracted me to Burlington's REV Cycling Studio, but it's the post-ride high and the set lists — ranging from Celtic to grunge to Broadway — that have kept me in the sweaty rotation. I'd like more spinning classes, please. $15 per ride. revindoor.com
ALICE LEVITT
*****
I've already marked my calendar for the full-moon ski-and-dine events this winter at Blueberry Hill Inn (January 17 and February 15). A $50 ticket buys a map, shuttle and a guided, 10-kilometer tour from the Rikert Nordic Center in Ripton to Blueberry Hill — where, upon arrival, a four-course dinner and Vermont cheese board will await me. This would make the perfect gift for any cross-country-ski enthusiast. Hint, hint. blueberryhillinn.com
KATHRYN FLAGG
*****
I want to run a bunch of races in the spring, but there are quite a few dark, cold months before then, and I can already feel myself getting lazy. Running in the winter isn't about motivation, I've found — it's about eliminating excuses not to do it. I can't stand the clunky feeling of a headlamp pressed against my forehead, and vests are too bulky. But a clip-on strobe light will keep me safe while running through the streets at night without disrupting my (awkward) stride. $10 at City Sports in Burlington.
MARK DAVIS
*****
I'd like to take advantage of that blustery north wind coming off Lake Champlain and cruise, wind-powered, across the snow-covered water. Northshore Kite Sail Surf on St. Albans Bay sells new and used kiteboarding equipment — a starter power kite starts at $80, a used control bar at about $300 — and also offers lessons to beginners like me for $70/hour. I've heard you can really get moving wearing a pair of skates. And after I master riding on ice and snow, making the transition to H2O next summer should be a breeze. kitensail.com
KEN PICARD
*****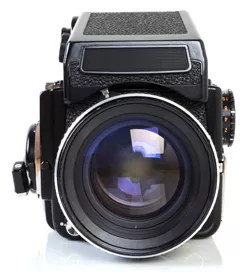 My wish is for a vintage, medium-format camera. Digital photography is quick and effective for the food photos I take, but sometimes I want to create modern still-lifes with the etched beauty of medium- or large-format prints. Vermont Camera Works sells a rotating inventory of old cameras, from an Omega View 45D to a Baby Rolleiflex. From $120. vermontcamera.com
CORIN HIRSCH
*****
I'm quite good at finding reasons not to bike to work during winter. The days are shorter, so visibility is lower. The weather is cruddier, meaning ice and salt end up all over my grill. And frostbite seems inevitable. To cross that last excuse off the list, I'm placing the helmet-compatible Coppi Cap by White River Junction-based Ibex on my wish list this year. Three words: merino wool earflaps. $40. shop.ibex.com
CHARLES EICHACKER
****
Years ago I was obsessed with backgammon. But it's been so long now, I've almost forgotten how to play. What was that Crawford rule again? Time to bone up for some congenial winter-evening games with a good friend. And I'd like to play on a beautiful, handmade board with inlaid wood. $295 at Stowe Craft Design. stowecraft.com
PAMELA POLSTON
*****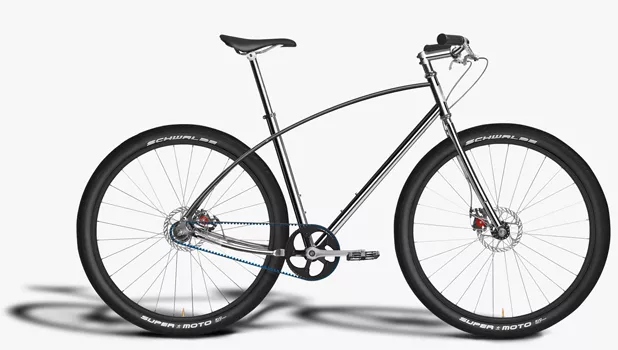 I refer to my current bicycle as a "mule": it's heavy and inelegant, but it does get me where I want to go. A little thoroughbred panache in my cycling life would be most welcome. If I had room in my bike budget, I'd pick up a Budnitz Bicycles "No. 3," a smooth, durable and very stylish ride that would probably be the last bike I'd ever buy. But if someone else wants to "surprise" me, I won't mind. Bikes start at $2600. budnitzbicycles.com
ETHAN DE SEIFE
*****
Stick season is the worst. I've got something outdoorsy to do every month of the year except that brief period of time in late fall and early winter when the trails have iced up but there's not enough snow to justify snowshoes. That's why I desperately need a pair of micro-spikes. I'll take a pair of Kahtoola Microspikes Ice Walkers ($64.95) or some Yaktrax XTRs ($59.95). But whatever you do, don't unleash me with a credit card in Outdoor Gear Exchange to decide for myself.
PAUL HEINTZ
*****
Some people just love exercising. Not me. I need motivation to get out there and run, and that's what podcasts are for. But while I'm listening to "Welcome to Night Vale," my iPhone is getting snowed and drizzled on, which is why this year I asked for the PDO Sporteer Armband. It'll keep my precious device safe and accessible while I toil around the track waiting for summer to return. $24.99. Available at Small Dog Electronics. smalldog.com
MARGOT HARRISON
*****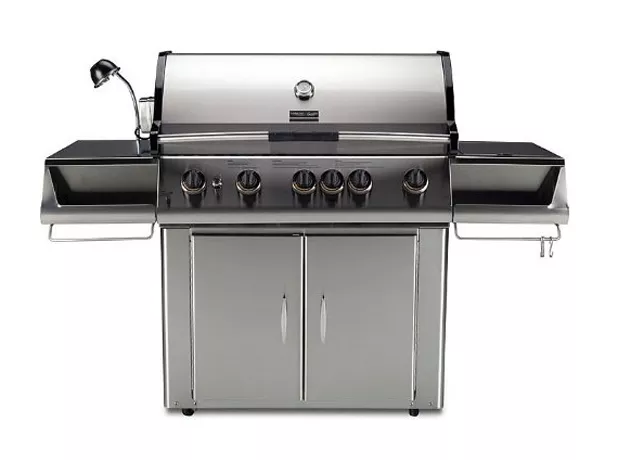 As a BBQ enthusiast, I will grill in any season, in any weather and at any time of day. Admittedly, outdoor cooking can prove challenging in the dead of winter, even for the heartiest grill chef. So I'd love a 523 Signature Series stainless steel natural gas grill from Vermont Castings. The ridiculous 102,000 total BTUs should be more than enough to blast through sub-zero temps. The built-in LED flex light and lighted control knobs are great at night — or, y'know, after 4 p.m. in December. And if you toss in the optional smoker box, I promise to share my soon-to-be-award-winning brisket and pulled pork. $2499. vermontcastings.com
DAN BOLLES
*****
Will I get deported from Vermont if I admit that I'm not outdoorsy at all? I'm sure snowshoeing or whatever is fun, but putting on two dozen layers to traipse around in 11-degree weather isn't my steez. I'm perfectly content to stay curled up under a blanket. That's why I could use an iPad Air. The latest device cranked out by Apple's elves is lighter than ever and paper-thin — perfect for reading books, watching videos and browsing the web from the comfort of my couch. Now, pass the hot chocolate and call me in April. Starting at $499.99 at Small Dog Electronics. smalldog.com
TYLER MACHADO