Attention, shoppers: That conglomerate of events we inclusively call "the holidays" is upon us — not to mention the birthdays of any friends or family members who share December with the baby Jesus. That means it's time to get crackin' with the cash, credit cards and charitable donations.
Choosing gifts can be hard, but not to worry: The Seven Days editorial staff is here to help. This year we decided simply to share our own wish lists — with a different theme for each of the remaining issues of 2013. This time, it's "Mind," by which we mean intellectual, spiritual and soulful goodness. So here we go…
---
The productions at Opera Company of Middlebury are consistently among the strongest theater happening in Vermont. I thought last season's Eugene Onegin was the best yet, but after the Russian tragedy, the company is taking a turn for the comedic with The Italian Girl in Algiers. I prefer my comedy black, but I look forward to giving Rossini's light romp a chance. $50-55. ocmvermont.org
ALICE LEVITT
---
To the dismay of many readers and reporters alike, the renowned, Vermont-born journalist Michael Hastings died in a car crash last summer at age 33. Fortunately, his relentless coverage of national and foreign policy will live on in perpetuity. Hastings' wrenching first book, I Lost My Love in Baghdad: A Modern War Story, is on my wish list this year. $16. Available at local bookstores.
CHARLES EICHACKER
---
All I really want from the Hanukkah Zombie this year is the Jack White-curated, oak-cabinet-enclosed, velvet-lined ultramegadeluxe collection of old-timey American music, The Rise and Fall of Paramount Records, 1917-1932, Volume 1. In fact, I think that this is all I want, ever, for the rest of my days. I am a sucker for lavish box sets and ever fascinated about the deep roots of American music. Bring on the imperfectly recorded jug bands! $400. Available in Vermont at In the Moment Records, Brattleboro, or Third Man Records. thirdmanstore.com
ETHAN DE SEIFE
---
Go ahead, tease me about reading young-adult novels. But some of them are damn good these days. I'm eager to check out More Than This (list price $19.99), the latest from Patrick Ness, a Brit author who's always mind-bending and thought provoking. (Charlie Kaufman is scripting a film adaptation of his earlier work.) Oh, and I'd like a copy of Stephanie Kuehn's Charm & Strange (list price $17.99), a creepy novel set at a Vermont boarding school. Find both at Shelburne's Flying Pig Bookstore and most places where books are sold.
MARGOT HARRISON
---
Amid the chaos of crowded stores, travel delays, ubiquitous holiday music and annoying relatives, it sure would be nice to quell the noise and enjoy an hour of blissful, weightless silence. Toward that end, I'd like a present that energizes my mind and body: a gift certificate to Satori Float Spa, a sensory-deprivation tank and relaxation spa in Shelburne. Owner Rahn Bouffard offers six gift cards ranging from $50 to $150 for this meditative, womb-like float with a "state-of-the-art sound healing and inner-space exploration platform." Nothing like the gift of altered states. satorifloatspa.com
KEN PICARD
---
Meditation cushion. As holiday stress ramps up, I occasionally need to "check out." Barnet's Samadhi Cushions has all of the booty to get my zazen on: Buddhist books, mala beads and a variety of colorful meditation cushions in shapes ranging from puffy orbs to firm rectangles. $37-$176. samadhicushions.com
CORIN HIRSCH
---
Long before Edward Snowden was a household name, South Pomfret journalist William Arkin was diligently reporting on the creeping influence of this country's national security establishment. Three years after his groundbreaking Washington Post series, "Top Secret America" — coauthored by Dana Priest and later turned into a book by the same name — Arkin is back with more. His latest book, American Coup: How a Terrified Government Is Destroying the Constitution, examines the extralegal methods government functionaries employ to keep us safe. If you ask me, nothing says, "Merry Christmas," like "Here's a new book sure to freak you out even more than you already are." Available at local bookstores. $28.
PAUL HEINTZ
---
I'm giving myself an antidote to the season's cha-ching vibe by pulling on an apron and serving turkey and pie at a Listen community dinner in White River Junction. Volunteers cook, serve and clean up Monday through Friday — and get to know less-fortunate neighbors in the process. volunteer@listencs.org
JEFF GOOD
---
I couldn't make it to Dallas for the Coalition on Political Assassinations' big JFK conference in November, but I'd like to get the DVD that captured dozens of presentations from big names in the conspiracy world. Don't laugh — the craziest part of this saga is that those who bravely challenge their government are considered the crazy ones. Consider this: Fifty years later, the federal government still refuses to release, on national security grounds, tens of thousands of pages of documents, most belonging to the CIA. These include security reviews of Lee Harvey Oswald and depositions from previous inquiries. But if Oswald acted alone, what's the national security concern? Admittedly, my gift request has little to do with Vermont, though I can't help noting that it's scarcely any easier prying records of Vermont police investigations. The DVD, which costs $50, can be purchased at politicalassassinations.com.
MARK DAVIS
---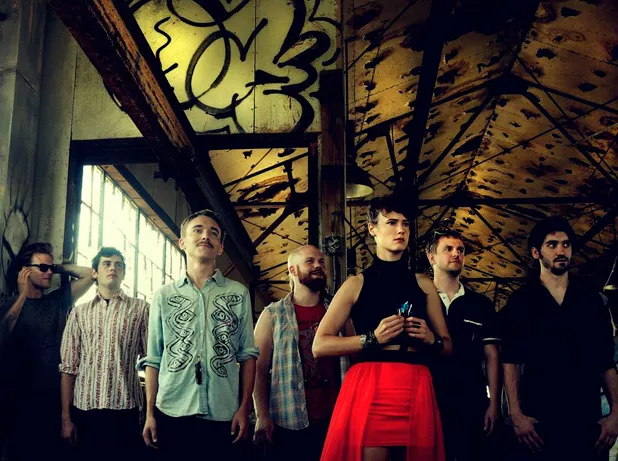 Nothing's as good for the brain as a night of live music. And it turns out that Higher Ground offers gift certificates. With upcoming shows from folktronica innovator Beth Orton, trip-hop producer Emancipator, indie-rockers White Denim and a New Year's Eve throwdown with Rubblebucket, something tells me I'd find a way to put one to use. Available for any amount at Higher Ground's box office, 1214 Williston Road, South Burlington. highergroundmusic.com
TYLER MACHADO
---
I need to read Burlington psychologist Arnie Kozak's recent release, The Everything Guide to the Introvert Edge. The book promises to help introverts like me figure out how to maximize my personality in an extroverted world, not to mention better tolerate extroverts. I'm intrigued by section titles such as "Protecting Yourself From Energy Vampires" and "The Buddha Was an Introvert." And what's better than curling up with a book, away from the madding crowd? $16.99. Available at local independent bookstores.
PAMELA POLSTON
---
As the saying goes, it's better to give than to receive. Some social philosophers might tell you that's because even our most selfless deeds are, at their core, driven by selfish motives. We give because it makes us feel good. But the hell with Ayn Rand: A good deed is a good deed. And while that's true any time of year, it's especially so during the holidays. That's why I'm going to donate a toy or three to Toys for Tots. Hey, I feel better about myself already! toysfortots.org
DAN BOLLES