Courtesy of Audrey Bernstein
Audrey Bernstein
The 2015 Seven Daysies award winners were announced this week — see the snazzy magazine insert in the print issue. And once again, Seven Days readers have let their collective voice be heard regarding just who are the best of the best in local food, shopping, outdoors and recreation, services, media, and arts and entertainment. As in most years, the results were a mix of perennial winners and new favorites. Some awardees were surprises. Others most certainly were not.
Dan Bolles' Seven Dandelions
The latter was especially true in the music categories. I don't want to call 7D readers boring, but you folks have become a tad predictable. Save for a few new entries, the nominees and winners in music look much the same as they have for the last several years. There are at least a couple of reasons for this.
One: Those artists deserve the recognition. Though individual preferences might differ, it's hard to find fault with, say, Grace Potter once again being named the best vocalist in the state, especially since many outside of Vermont view her as the best singer in rock, period.
Two: Name recognition. Best instrumentalist Dave Grippo is, with damn good reason, a local icon. Ditto best DJ Craig Mitchell. The Lynguistic Civilians, dubbed the best local hip-hop group, are easily the most visible rappers in the state. Especially in a contest whose voting base covers everyone from hard-core music geeks to casual listeners, name recognition is an advantage.
None of that is likely to change. As long as Grace is canoodling with the likes of Mick Jagger, 7D readers will vote for her. As long as Grippo and Mitchell reign on local stages, they're gonna win, too. And they should.
Still, I can't help but feel for the scores of other deserving artists who, for no fault of their own, stand little chance of cracking the Daysies. The solution? Invent new awards.
And so I present to you the first (maybe annual?) Seven Dandelions. These are honorary honors, handpicked by yours truly and designed to shine a spotlight on some other worthy local musicians whom you should check out alongside the perennial favorites. These "awards" do come with some caveats, though.
For starters, by "honorary honors" I basically mean "fake." Winners will receive no plaque or certificate — though if you want to go pick a dandelion to wear in your hair, I won't stop you.
Also, while these faux awards are based on actual Daysies categories, I reserve the right to tweak them as I see fit. Or completely change them. Or ignore certain categories. You can do that when your name is in the award. In other words, this is an experiment.
Finally, and perhaps most importantly, to be considered for a Dandelion, artists cannot have been nominated for or won a Daysie in the related category this year. So, for example, Grace can't win the best vocalist Dandelion because she won the Daysie. But were I of a mind to, I could consider her in the best instrumentalist category. Get it? And by the way, these are not legacy awards. I'm taking into consideration only what an artist or group has done in the past 12 months.
Without further ado, the 2015 Seven Dandelions:
Best Vocalist
Courtesy of Francesca Blanchard
Francesca Blanchard
Nominees: Francesca Blanchard, Caroline Rose, Kelly Ravin, Amanda Gustafson, Ben Donovan, Mark Daly, Audrey Bernstein, Maryse Smith
And the winner is: Tie. Francesca Blanchard and Mark Daly
See? I'm already bending the rules/copping out with a tie. Any and all of these singers are deserving. But I'm going with Blanchard and Daly. The multilingual Blanchard would be quietly captivating singing in pig latin, never mind her preferred English and French. As for Madaila front man Daly, the sparkle and Spandex obscure just how tremendous a vocalist he really is. Few possess his remarkable range and expressive tone.
Best Instrumentalist
Nominees: Brett Lanier, Urian Hackney, Colin McCaffrey, Rob Morse, Michael Chorney, Ida Mae Specker
And the winner is: Brett Lanier
Really, this category should be broken into genres. Is it fair to compare Urian Hackney's bombastic punk drums to Rob Morse's jazzy double bass; Specker's fiery fiddle; McCaffrey's, well, everything; or Chorney's ethereal prepared guitar — or his bari sax work, for that matter? Probably not. Lanier gets the nod here for degree of difficulty, because pedal steel is diabolically challenging to play. He's also versatile. Lanier is an underrated but equally fine electric guitarist, to boot.
Best Songwriter
Nominees: Ben Donovan, Phil Yates, Eric George, Caroline Rose, Kelly Ravin, Wren Kitz, the DuPont Brothers
And the winner is: Caroline Rose
Best singer-songwriter is one of the trickiest Daysies categories because it's so hard to define — probably because the term is essentially meaningless. For example, Potter, who won the Daysie, sings and writes songs. But is she really a singer-songwriter in the same way you might consider, say, Anaïs Mitchell? So let's simplify it and just acknowledge great songwriting, whether as a solo artist or for a band. Nuanced, provocative and somehow both sweet and snarling, Rose's songs are a notch above in both cases.
Best Americana Artist/Group
Nominees: Reverend Ben Donovan & the Congregation, Old Sky, Kelly Ravin, Eric George, the Woedoggies, Lowell Thompson
And the winner is: Reverend Ben Donovan & the Congregation
See the review of the band's new record on page 67. Wow. Also, since Donovan is likely moving to the South soon, this is probably the only year he'll qualify for a Dandelion.
Best Jazz/Blues Artist/Group
Courtesy of Audrey Bernstein
Audrey Bernstein
Nominees: Audrey Bernstein, Shane Hardiman Trio, Will Patton Ensemble, Mal Maiz
And the winner is: Audrey Bernstein
My pal Reuben Jackson, host of "Friday Night Jazz" on Vermont Public Radio, is fond of quoting Quincy Jones, who described jazz as "soul and science." Scientifically speaking, some other local jazz cats have more prodigious chops than Bernstein. But in terms of soul, the amiable vocalist scores high marks. Her music is sweet, smooth and sultry, moving listeners with guile and charm as much as technique.
Best Rock Artist/ Group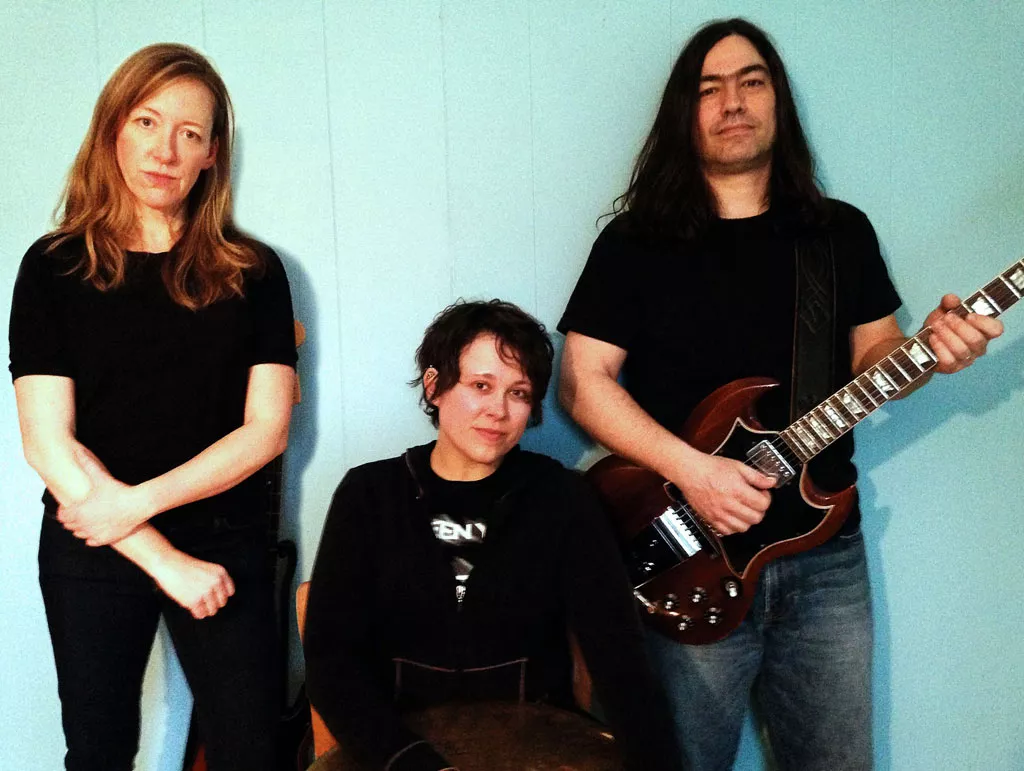 Courtesy of Black Rabbit
Black Rabbit
Nominees: The Mountain Says No, Vows, Black Rabbit, Vultures of Cult, the Snaz, Sleeping In, Caroline Rose, And the Kids
And the winner is: Black Rabbit
I've changed my mind six times on this one. But I keep coming back to Black Rabbit's 2015 record Red Flannel Hash, which completely caught me by surprise as one of the best Vermont punk records in recent years. Really, you can't go wrong with any of these bands.
Best Record Label
Nominees: Future Fields, Section Sign Records, What Doth Life
And the winner is: Three-way tie. Future Fields, Section Sign Records, What Doth Life
We're dusting off a retired Daysies category and blatantly disregarding the rules once more to round out the inaugural Dandelions. In Vermont, it seems the reports of the demise of record labels are premature. WDL has been holding it down in the Upper Valley for years and had a strong 2014-15. New imprints Future Fields and Section Sign Records have been behind some of the coolest local music of the past year, including records by Madaila, Maryse Smith, and Reverend Ben Donovan & the Congregation (FF), as well as Pours, Vows, Alpenglow and Wren Kitz (SSR).