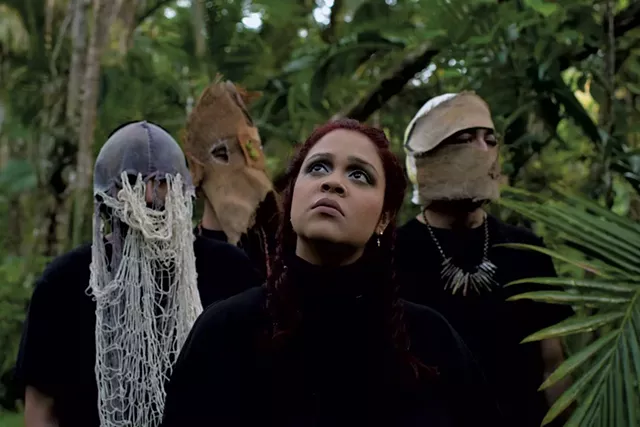 Courtesy Of Stephanie Orentas
Combo Chimbita
Waking Windows brings a buzzing energy to Winooski like no other time of year. Thousands flock to the Onion City music and arts festival to soak up as much indie-music goodness as they can handle. Locally, it's the best place to discover new bands and artists.
Along with two large outdoor stages, scads of the city's local bars, cafés, restaurants and boutiques become impromptu music venues. From Friday, May 3, through Sunday, May 5, the Winooski traffic circle is a music lover's playground.
With a lineup so massive — more than 200 bands, artists, comedians and DJs are set to perform — it's hard to even know where to begin. Consider the following seven bands as a good jumping-off point. While only scratching the surface of what the fest has to offer, the varied sample illustrates the plethora of sounds and styles heard throughout the three-day extravaganza. (Note: Set times are approximate.)
Combo Chimbita
Friday, 7:30 p.m., Main Stage
Calling on musical language culled from their Colombian cultural heritage as well as psychedelic rock, Combo Chimbita conjure a sound they refer to as "tropical futurism." The term is a play on Afrofuturism, a style heavily associated with boundary-pushing artists such as Sun Ra. The celebrated jazz composer infused influences from his African ancestry with futuristic sounds introduced through modern technology. Similarly, the New York City-based outfit blends cumbia, salsa and Afro-Caribbean genres with all manner of '70s-inspired rock inclinations.
Most importantly, the band conceives of tropical futurism as a recentering of global storytelling. It eschews Eurocentric standards in favor of artistic elements derived closer to the equator. Conceptually, the group's music focuses on a mythological quest for knowledge of history, the planet and the self.
MUNYA
Courtesy Of Samuel Pearson
MUNYA
Friday, 8:30 p.m., Monkey House
Montréal-based singer-songwriter Josie Boivin — who records and performs as MUNYA — makes lo-fi pop in English and French. Though she's a trained opera singer, the artist typically employs a breathy singing style that pairs perfectly with her songs' hazy production. Like a slightly peppier Charlotte Gainsbourg or Yelle on Quaaludes, the chanteuse coats her shadowy concoctions in reverb and atmospheric synth work.
Trading a traditional album release for a drawn-out series of three EPs, MUNYA's latest works comprise a series of songs related to real-life locations that left an impact on the songwriter/producer. She appoints her tunes with soft romanticism. Every sound is slightly washed out, with all the sharp corners sanded down to round edges.
&More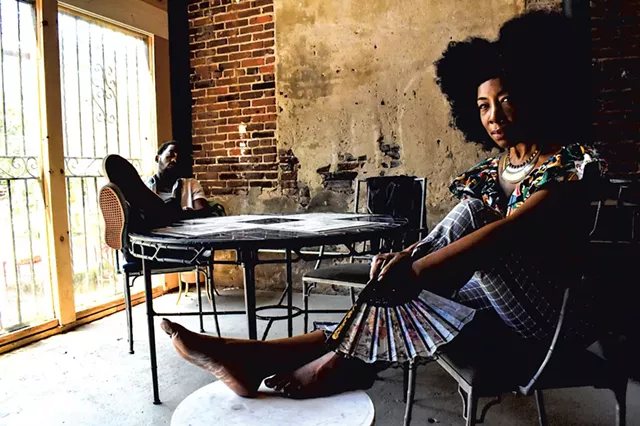 Courtesy Of Dejanaya Spicer
&More
Saturday, 5:30 p.m., Monkey House
In 2018, Philadelphia rapper Chill Moody and singer-songwriter Donn T officially teamed up to create the duo &More. The ambiguous moniker seems to play with the pair's wide-open possibilities as collaborators.
Donn T — sister of the Roots drummer Questlove — is known for experimenting with Motown soul, funk-rock and pop R&B. Chill Moody's spacious, sample-heavy production hearkens back to a mid-'90s sweet spot.
Both had been working solo for years, each with their own string of releases under their belts. But their combined powers birthed a fresh, soulful exploration of a neighborhood matriarch on Ethel Bobcat, their debut as &More. Bouncing back and forth through sensual grooves and moody ballads, the duo explores literal and figurative solidarity.
KNOWER
Courtesy Photo
Knower
Saturday, 7:30 p.m., Main Stage
Clad in American-flag pajama pants and a bandolier full of golden-brown corn dogs slung over his shoulder, KNOWER cofounder Louis Cole sings, "The government knows when you masturbate," in the video for the group's tune "The Govt. Knows." The heavy-handed political messaging in the facetious music video is emblematic of the Los Angeles-based group's whimsical yet transgressive attitude.
Cofounder Genevieve Artadi's sugar-laced vocals temper the band's hard-edged electronic pop. Heavily steeped in spine-tingling bass and razor-edged beats, KNOWER's songs flit through a near-dystopian landscape rife with politically charged yet somehow honeyed pop jams.
In 2018, Cole was suspected of being one of the folks behind Clown Core, a nightmarish masked duo known for posting YouTube videos performing live inside a cramped Porta-Potty. Their jackknifing blend of heavy metal and jazz was at once alienating and intriguing — just like KNOWER.
Bohdi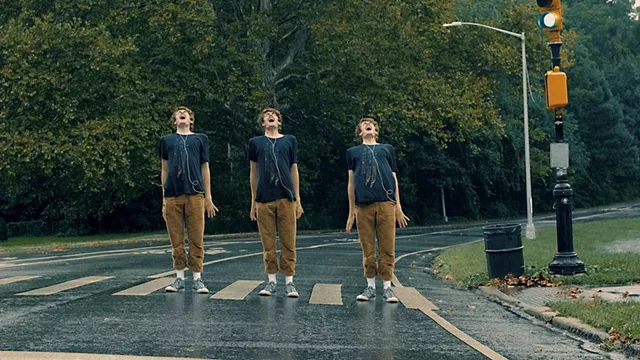 Courtesy Of Kayhl Cooper
Bohdi
Saturday, 9 p.m., Lucky Cloud
People always refer to "Seinfeld" as a show about nothing. But it wasn't actually about nothing. The sitcom was about exploring uncomfortable yet totally familiar life situations that everyone's been through but never talks about. Similarly, New York City-based rapper Bohdi articulates a kind of nothingness in his music.
His rhymes are the thoughts that rattle uncontrollably around the mind: insecurities, daydreams, doubts and non sequiturs — the things that distract from the tangible here and now. Musically, the Vermont native slinks through '80s synth-pop glitterscapes, 8-bit-infused club beats and sour electro-pop.
For visuals, the artist frequently teams up with his brother, Burlington-based director Kayhl Cooper. Of note, "Amazing, Pt. 1 (ft. Cactus?)" went viral in 2017. Through some fancy footwork and bit of luck, the two were able to shoot a guerrilla music video during Bohdi's actual college graduation — without anyone noticing.
Miss Eaves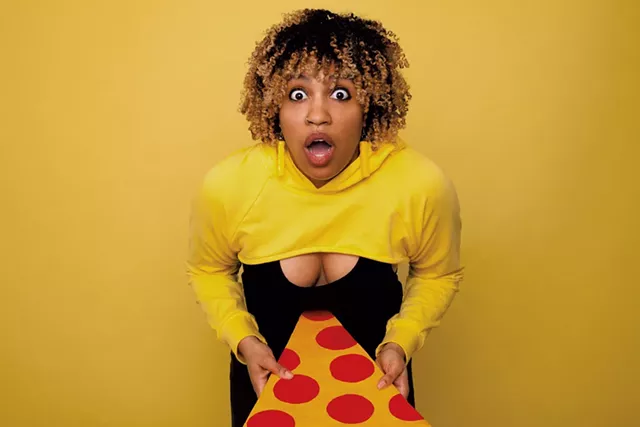 Courtesy Photo
Miss Eaves
Saturday, 11:30 p.m., Monkey House
Miss Eaves does not leave much to the imagination. The Brooklyn-based MC breathes fire with each caustic verse. With a visceral sense of ownership, she riffs on the trials and tribulations of womankind — and she's had quite enough. But between scornful indictments of hookup culture and brassed-off diatribes about incompetent lovers, the rapper marvels at her own self.
Body- and sex-positivity course through her sharp, bump-and-grind productions. She revels in her own sexuality on iced-out banger "Hump Day," celebrates every inch of her person on "Thunder Thighs," and even turns the culinary arts into a sexy-as-hell romp on "Food Porn." And her politics are unambiguous. Her 2018 Christmas single, "Santa Please," which references holiday classics such as "All I Want for Christmas Is My Two Front Teeth" and "Santa Baby," is a mistletoe-trimmed plea for the impeachment of President Donald Trump.
Miss Eaves' winky, self-assured brand of bubblegum hip-hop is a welcome distraction from the bleak agony of the SoundCloud era.
CUP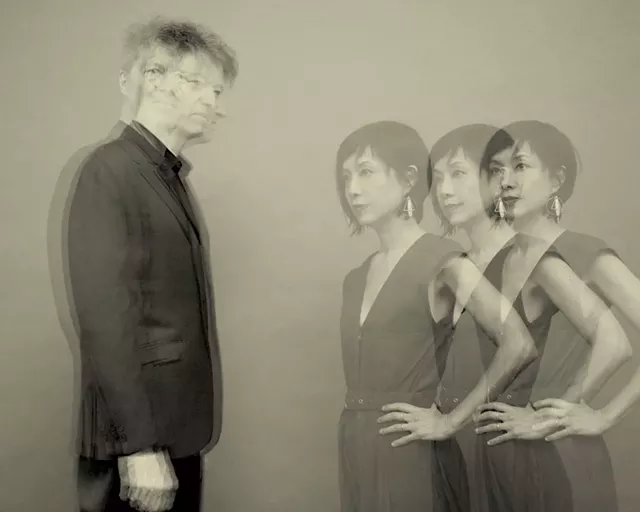 Courtesy Of Olivia Locher
Cup
Sunday, 9:30 p.m., Winooski Methodist Church
This experimental duo is a magical sight to behold. As CUP, innovative musicians and married couple Nels Cline and Yuka C. Honda create a mystical sound that moves beyond the aesthetic language heard in their varied individual projects.
Though he's probably best known as alt-rock band Wilco's long-standing lead guitarist, Cline calls on the intrepid experimentalism of his airy free-jazz group the Nels Cline Singers. Honda, one half of New York City dreamy trip-hop outfit Cibo Matto, brings a similarly hypnotic element to the electronic project.
Waves of processed noise, samples and live instrumentation roll through to outfit their stream-of-consciousness performances. Mind-bogglingly intricate and otherworldly, the pair produces a sensory overload of alien jolts and face-melting drones.