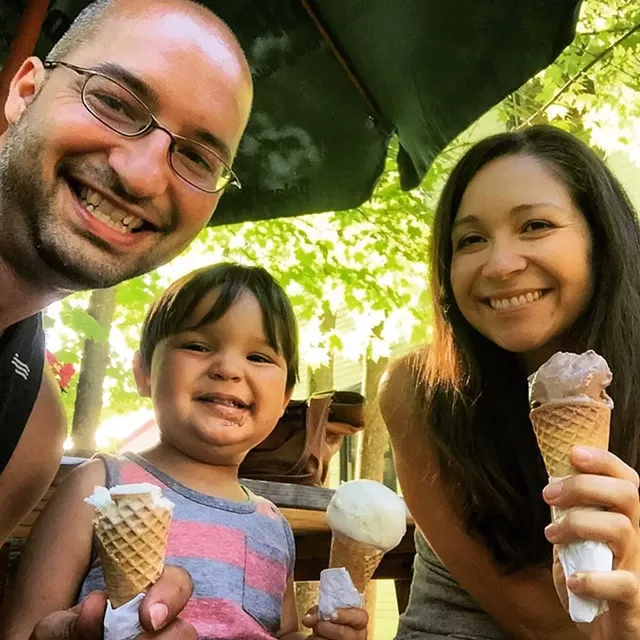 Courtesy Of Provisionarybox.com
Jonathan and Mona Sullivan with their son Weston.
Provisionary Market, a food shop specializing in Vermont products, will open in Vergennes by the end of July, according to owner Mona Sullivan. The 400-square-foot storefront will be located at 7 South Maple Street.
Provisionary Market is an offshoot of Sullivan's online business, provisionarybox.com, a mail-order enterprise that aggregates and ships Vermont food products and gift items. Sullivan and her husband, Jonathan Sullivan, will open their food shop in the space where they store inventory for their web-based business.
"It's a tight, bare-bones space, and we will curate heavily," Sullivan said.
The store's entire inventory — including produce, meats, cheeses, eggs, bread and some pantry items — is produced in Vermont, most of it sourced directly from farmers and producers, Sullivan said. She added that the business will likely evolve as she learns what people want from the store: "We'll make sure we're staying on top of communicating with our customers."
Sullivan opened her online business in the spring of 2016. She was motivated to expand to a storefront when her landlord renovated the exterior of the building, Sullivan said.
"It's a great space and a good launching pad for us," she said. "Why not offer more and open the doors to the public?"
Provisionary Market will be open Tuesday through Saturday, with hours to be determined.