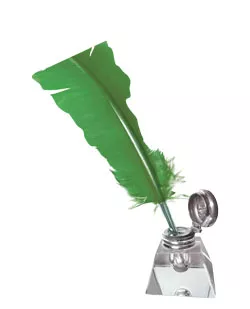 Four years ago, I wrote a Seven Days story based on a startling statistic: According to a Jenkins Group survey from 2002, 81 percent of Americans believe they "might have a book in [them]."
Actually, maybe that's not so surprising. Everyone's had an experience or a brainstorm they feel is worth recording in print. What is surprising is that so many of them are doing it. And when they can't persuade a commercial publisher to put out their manuscript, they're taking advantage of new technology to do it themselves.
I know this firsthand, because here at the paper's office we receive as many as 10 or 15 books and emailed announcements of books per week. Many of these mailings come from companies such as iUniverse and Xlibris, which send electronic press releases to newspapers all over the country as part of their promise to print and market their clients' books — for a fee. Others come from traditional publishers, small and large — the kind that don't charge their authors but do reject most manuscripts submitted to them.
And still other free books come from enterprising local authors who have taken one of the many possible routes to true "self-publication." Some have formed their own companies, registered their copyrights, designed their own covers and hired a local printer. Others have put themselves in print with the help of a service such as Lulu.com or the Espresso Book Machine available at Manchester Center's Northshire Bookstore (and, soon, at St. Johnsbury's Boxcar & Caboose).
Once upon a time, newspapers simply ignored self-published books. But that's harder to do in a world where traditional publishers are cutting their costs and their lists — sending some of their authors back to the drawing board. (See sidebar on three Vermont writers who've moved from traditional to self-publication.) No longer can one assume (if one ever could) that "good stuff finds a publisher." In my experience, the quality of self-published books varies wildly ... from "I wouldn't be surprised to see this on a library shelf" to "No one even ran spell check." Most fall in between.
Here's the bottom line: Given that their numbers seem to increase each year, we have neither the time nor the space to review all the books self-published in Vermont. Not even just the good ones. (We have to pass over a lot of traditionally published volumes, too.) But that doesn't mean we don't appreciate receiving them. When I leaf through these books, I'm fascinated by the sheer range of muses that inspire people to write everything from heartfelt personal memoirs to trippy sci-fi novels.
The state's self-published writing can tell us something about how Vermonters see themselves. Not surprisingly, quite a few of these works chronicle the North Country of yore. But the singular inspirations are just as interesting: Take Joe Randazzo, the retired Homeland Security agent who wrote a techno-thriller in which scientists find out TV causes cancer. Or Hasso Wuerslin of Sandgate, whose The DeadBooks is less a "book" than a unique multimedia experience.
We covered both those authors last year. But because we couldn't cover many others, here's an annotated list of various self-published books by Vermonters we received in 2009, organized by genre. These should be read as teaser descriptions, not reviews — in most cases, I admit, I skimmed.
A few more disclaimers: If you're a local who sent us your book or book announcement this year and it didn't end up here, drop me a line. I'll try to cover it in an upcoming "State of the Arts" roundup.
There are many forms of independent or nontraditional publishing. For our purposes here, a self-published book is one the author either produced him- or herself, or paid a company or service to publish. Where a publishing company (of whatever kind) is specified on the jacket, I've included it.
Finally, I want to stress that, in this day and age, no one should be embarrassed about self-publishing. Even if you write the 21st-century equivalent of Moby Dick, you can't guarantee that big-time New York editors will persuade their marketing department to take a chance on a future classic that's likely to sell at one-thousandth the rate of, say, a Paris Hilton memoir.
In short, if you can write a book and get it in somebody's hands (or on their computer screen), more power to you.
Science Fiction
Mike Luoma, Alibi Jones. The former longtime DJ at WIZN and The Point puts out pages like nobody's business, though they aren't necessarily "pages." You can get his futuristic Vatican Assassin trilogy and this new sequel as podcasts, e-books, Kindle or cellphone downloads, and in plain old print. While he may not sell as many books as Dan Brown, Luoma also likes to combine his adventure stories with critiques of organized religion: His backlist includes a graphic novel called Holy Shit: Or ... Pat Robertson Is the Anti-Christ. Also out this year is another graphic novel, Panthea Obscura: Deifornication.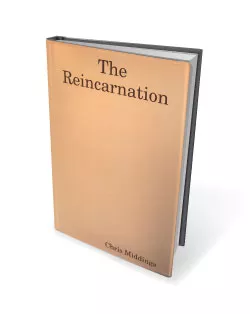 Chris Middings, The Reincarnation.
This novel from the Burlington resident and Seventh Generation web editor takes place "in an environmentally devastated future where The Medical Church of America has wed medicine and religion, with reincarnation as the bridesmaid and the soul as best man." When one man returns to life after years in cryonic freeze, he finds himself sharing a soul with someone else. It has a great first sentence — "David volunteered to be murdered" — and is sold on Amazon and Lulu.
Mystery
John H. Vibber, Shadow on Cant-Dog Hill (Dog Ear Publishing, Indianapolis). The author is a retired Burlington schoolteacher with a knack for PR. His whodunit, set in the Northeast Kingdom in 1982, has drawn raves on sites such as Mysteriousreviews.com. The plot setup: Single parents Reilly and Adele are in love. But when his ex-wife is brutally murdered, they both have to turn detective to prove he didn't off her to resolve a custody dispute.
Miscellaneous Fiction and Poetry
Ken Byerly, Inside the Citadel and Good Looking Bloke and Other Stories (AuthorHouse). This Jericho resident has been a journalist for Newsday, an actor, a stockbroker and a long-distance hiker. His novel Inside the Citadel pulses to the beat of Manhattan in 1972, where the protagonist "believed he forever met aspiring investors and single women he could help." One of those women is a headhunter with some risqué sexual tastes. Byerly's leisurely literary prose is rich in period details. These and two more novels, Ghost Dance and Mountain Girl, are on Amazon.
Dave Donohue, Saying Goodbye to Port Davis High, an Adirondack Novel of the Sixties.
Chuck Gibson, Seven Storms: Adirondack Poems (reissue).
Jodhi Reis, Mary Randall, Devin Michael Courtney, Esteban Folsom and Dave Donohue, Wake Up Call
Mary L. Randall, Chuck Gibson, Judith Dow Moore, Joan Frost and Cathy S. McDowell, Cold Earth Wanderers and Other Adirondack Writings: Works of Prose and Poetry.
All these are from Ra Press, a small literary collective with roots in the Adirondacks that's currently based in South Burlington. Ra founder Donohue calls Wake Up Call a "neo beat" poetry anthology that's a "magical mystery literary tour" of Burlington, and he notes that the collective plans to air "video poems" on VCAM/Channel 15 in the near future.
Richard Hershey Jr., Ages (Star Chamber Press, Burlington). In 1977, an archaeologist discovers a 4000-year-old glyph manuscript in an Ethiopian cavern. He spends the next 30 years translating what "appears to be an historical record of a civilization here on earth, a civilization that existed in the past and ended under tragic circumstances." The ancient text forms the core of this deftly written original. Indiana Jones meets Voltaire meets The Celestine Prophecies? Make up your own mind: The first three chapters are free at www.richardhersheyjr.com.
Ruth Porter, Ordinary Magic (Bar Nothing Books, Montpelier). The granddaughter of renowned editor Maxwell Perkins, Porter started her own company to publish her first novel, The Simple Life (2006). I read all 400-odd pages. Her new novel, a handsomely produced hardcover illustrated with her own photos, promises more of the same sharp, witty observation of day-to-day life in rural Vermont a few decades ago. Available on Amazon, this might make a great book-club pairing with Jim DeFilippi's The Family Farm (see sidebar).
Essays and Memoirs
Paul Lefebvre, Perimeter Check: Essays from Vermont's Upper Kingdom (Beck Pond Books, Island Pond). This collection of columns Lefebvre wrote for Barton newspaper The Chronicle is "part memoir, part humor, part tall tales and myth," the author says in his intro. More dryly humorous than folksy, the essays start with neat teasers ("The high school girl who made butter on my back porch has died") and spin them into tales of personal and collective history. Howard Frank Mosher wrote that the book "reaffirmed for me why I've lived in the Kingdom for upward of half a century." To buy it, email paul@bartonchronicle.com.
Sandra M. Levesque, Under a Fig Tree: A Family Memoir, Vol. 1 (CreateSpace). The author, a Randolph PR consultant, painstakingly researched the Sicilian roots of her mother's Rutland family to produce this book, which Tom Slayton recently praised on VPR. Besides a multigenerational immigrant story, it offers plenty of family photos and Old Country recipes such as "Nana's Cannoli." On Amazon.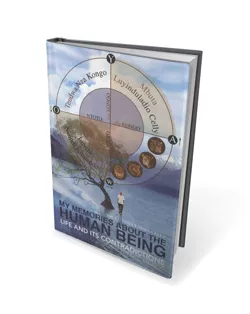 Mr. Luyinduladio, Celly, My Memories About the Human Being: Life and Its Contradictions (Xlibris). An electrical engineer born in Kinshasa and educated at the University of Vermont presents his philosophically inflected views of the history and future of Africa, along with a critique of enduring racism in Canada and the U.S. In America, he writes, "Because factors of race and emotionality dominate, they become the subtext for everything." On Amazon.
Wayne Martens, ...From the Top. This Burlington-area retiree had a long and distinguished acting career in Detroit, New York and San Francisco; in the 1960s, he toured with The Fantasticks. "I have never written a book before," he warns readers in a preface headed "Self-Publishing?" "I have poor vision and have never even read an entire book. I will certainly never write another book. So you can see why I thought it unlikely that I would ever find a publisher for this book." That candor is exactly what makes …From the Top a surprisingly addictive read. Among other things, it's a moving tale of Martens' struggles to parent an autistic daughter, and a trove of anecdotes about famous people he happened to meet, from John Travolta to Ivan Boesky.
Miscellaneous Nonfiction
Robert Belenky, Tales of Priut Almus: Participant Observation in a Russian Children's Shelter (iUniverse). The Marshfield clinical psychologist writes about his encounters with troubled young people he met at a St. Petersburg shelter that, he says, offers a "humane and innovative" model for "preparing children to create and live in a democracy." On Amazon.
Robert Buckeye, Left and Quarry Books 5: The Lives of Viola White and Ours (Amandla Publishing, East Middlebury). Retired after more than three decades as Middlebury College's Abernethy Curator of American Literature, Buckeye has published extensively in literary and academic journals, and he's been quietly producing chapbooks, both fiction and nonfiction. In the latter category, Buckeye's Quarry Books series of mini-biographies is "intended to reclaim Vermonters who time has buried less than overlooked" — such as Viola White (1890-1981), a poet, nature writer, Middlebury librarian and would-be radical. Far from a straight bio, Buckeye's essay on White's life — or lives, many of them ending in frustration — is a work of both poetry and empathy.