File: Caleb Kenna
Blueberry Hill Inn
With out-of-state travel and indoor recreation prohibited for much of the pandemic, Vermonters were fortunate to have, well, Vermont as a backyard playground. Many embraced the opportunity to explore closer to home and fall in love with the Green Mountain State all over again. From pampered getaways to spectacular outdoor destinations to go-to walking trails, here are the choice spots that helped locals manage a year-plus at home.
What local hotel, retreat or bed-and-breakfast served up a revitalizing staycation?
File: Heather Fitzgerald
Little River State Park
Where do you prefer to hoof it now that you've explored new walking trails?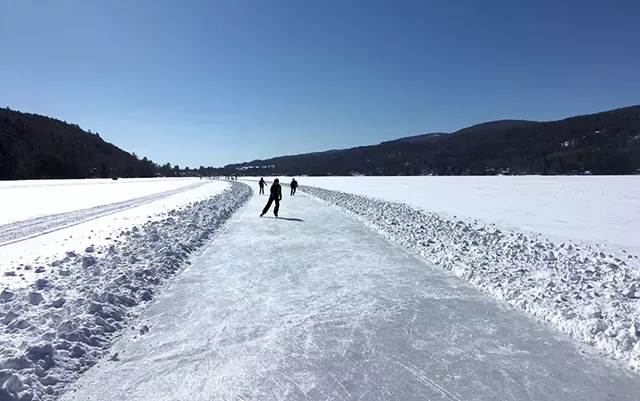 Courtesy
Ice skating at Lake Morey
Which outdoor destination did you cross off your Vermont bucket list?
Editor note: To choose Vermont's Pandemic All-Stars, we surveyed our readers on the people, places and programs that kept them going — and going — during the COVID-19 pandemic. Space limitations prevented us from recognizing every pick worthy of public praise."