March is Women's History Month, so in this issue, Kids VT asked local educators and librarians to recommend books celebrating strong women from the past.
---
Who Says Women Can't Be Doctors? The Story of Elizabeth Blackwell by Tanya Lee Stone
Ages 5-8
A brave, curious girl growing up in the 1830s, Elizabeth Blackwell graduated from medical school and become the first female doctor in the United States. This is her story.
"It's very readable, and the colorful artwork grabs kids' attention right away," says Jill Coffrin, youth services librarian at Dorothy Alling Memorial Library in Williston. The book, written by a Vermont author, "provides a lively introduction to a woman who questioned traditional roles and forged the way for future women doctors."
---
Founding Mothers: Remembering the Ladies by Cokie Roberts
Ages 7-12
The American Revolution produced plenty of famous men. But behind the scenes, a slew of heroic, patriotic women — including First Ladies Abigail Adams and Martha Washington — helped usher in the new era.
Founding Mothers starts with a timeline illustrated by Caldecott Honor-winning artist Diane Goode covering historical highlights from 1765 to 1815. The book covers 11 women in detail. "Plus," says Mary Graf, youth services librarian at Brownell Library in Essex Junction, "there are many fascinating notes about others who helped the cause of freedom."
---
Counting on Grace by Elizabeth Winthrop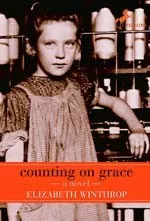 Ages 10+
In 1910, a 12-year-old girl left home to work in a mill in Pownal, Vermont. Once there, she and her best friend wrote a secret letter to the Child Labor Board about the working conditions. This prompted famous photographer Lewis Hine to visit the mill and document the abuse of child laborers.
The book, based on original historical research, introduces Hine's work. "His labor photographs remain famous today," says Amanda Gustin, public programs coordinator for the Vermont Historical Society. "The photograph of Grace — in real life, her name was Addie — is a particularly iconic image."
Gustin recommends the resource guides on the author's website, elizabethwinthrop.com, for parents who want to talk further with their kids about the history behind the book.