In honor of Black History Month, Kids VT asked local educators to recommend children's books that illuminate the African American experience.
The Story Of Ruby Bridges by Robert Coles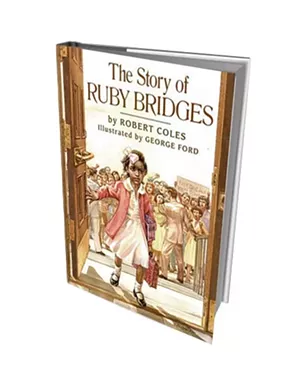 Ages 4-8
Coles tells the true story of Ruby Bridges, a 5-year-old African American girl integrated into an all-white school in New Orleans in 1960.
Ruby was "incredibly brave and compassionate," says Nari Penson, senior teacher at the Schoolhouse in South Burlington. "I've read the story to my kindergarten class. They are always slightly horrified by what Ruby has to go through. They identify with her age and are so proud of her by the end of the story."
Amy Hodgepodge Series by Kim and Kevin Knotts
Ages 7-10
Amy Hodges is a shy homeschooler who has recently started attending traditional school. She earned her nickname, "Hodgepodge," because of her heritage: Japanese, African American, Korean and white.
Winnie Looby, a graduate teaching fellow in educational leadership and policy studies at the University of Vermont, says her 7-year-old enjoys this chapter-book series. "The main character and her friends are of mixed racial and ethnic backgrounds, which is a plus for our family, since we are all of mixed heritage."
Students on Strike: Jim Crow, Civil Rights, Brown, And Me by John A. Stokes with Lois Wolfe
Ages 10+
In this memoir, Stokes writes about helping to end school segregation. In 1951, he and a group of fellow students staged a walkout to protest the atrocious conditions in their all-black Virginia high school.
"It demonstrates how adversity can be overcome," says Infinite Culcleasure, a community organizer for Parents for Change. "It tells a great story of how an individual was able to thrive in a confluence of exceptional circumstances, and it reads so fluidly, it can be finished in a day!"