NEW! We are now publicizing online-only events, art shows and other virtual performances on this website. Please submit your events for consideration.
Scrag Mountain Music
When: Sun., Feb. 10, 4 p.m. 2019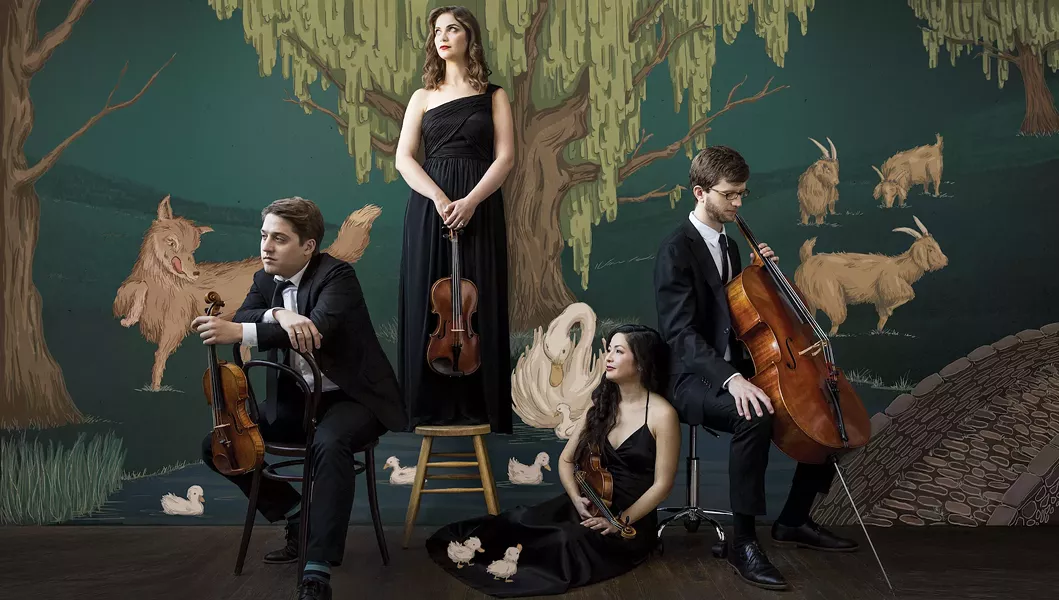 Courtesy of Deborah Feingold & Ben Warren
In a 2014 piece written for the BBC, sociologist Tiffany Jenkins explores the power of music to invoke memories. "It provides a rhythm and rhyme and sometimes alliteration, which helps unlock that information with cues," she writes. Audience members may find that childhood memories come to the fore when Vermont's Scrag Mountain Music presents "Musical Storytelling for All Ages." Described as entertainment for folks ages 0 through 100, this whimsical program includes compositions such as Jon Deak's "The Ugly Duckling" and James Scott Balentine's version of "Three Billy Goats Gruff." The Aeolus Quartet (pictured) and Montpelier theater artist Kim Bent join Scrag co-artistic directors Evan Premo and Mary Bonhag for this interactive and nostalgic concert.
Price: Donations.