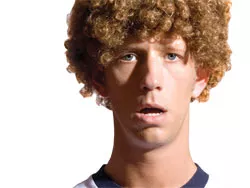 College is about learning, right? You'll soon find out — if you haven't already — that not all of it happens in the classroom. To get the most out of your education in Vermont, you need to leave your cozy campus once in a while.
No doubt the res life staffers at your school do a great job letting you know about student dances, RA-sponsored shindigs and other school-sanctioned activities. But there's much more to life in Burlington than club meetings and floor gatherings.
So where do you go to find out about the good stuff in your new stomping grounds? Seven Days — Vermont's only alternative weekly newspaper — thought you might want some help with that. This summer, Seven Days teamed up with college students and recent graduates to produce What's Good: The students' off-campus guide to Burlington.
Consider What's Good to be your orientation guide to what lies beyond campus. Our editorial staff spent months compiling lists of things you might not know about life in the Queen City (an admittedly lame nickname for Burlington). Inside, you'll find an intro to Vermont music, an entrée to the local food scene, a list of important city events and some suggestions for where to take your parents when they drop in.
So don't just spend the next four years playing wiffleball or Wii. Get out and enjoy Vermont while you can. Because it's easier to get into college here than it is to find a job that will pay you enough to stick around after you graduate. Hopefully, after reading this little book, you'll want to.