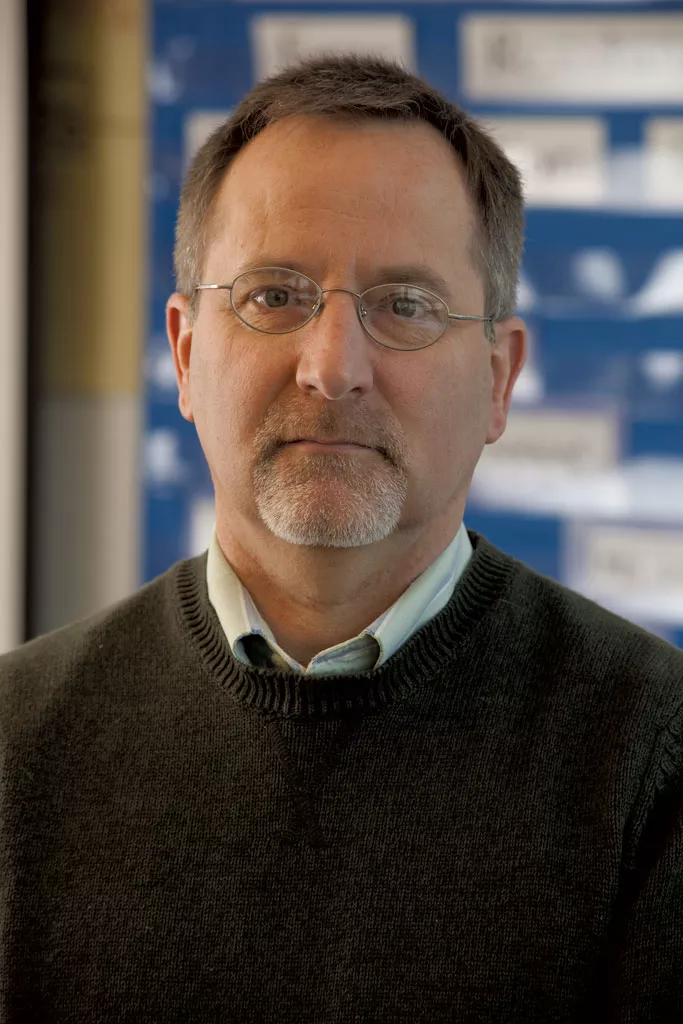 Matthew Thorsen
Bob Abbey
Burlington school officials remain torn over whether to ask voters again to approve an increase in spending — and taxes — for the coming year, or simply to default to the current year's budget.
Either way, warned school board member and finance committee chairman Keith Pillsbury, school officials are going to have to make some difficult decisions about ways to save money. "There will be an impact on students," he said. "It will be painful."
The indecision stems in part from unfamiliarity. Year after year, city residents have approved the hikes in school budgets and local property taxes proposed by the board, even though the increases were often far higher than the general rate of inflation. "The people of Burlington have been extremely generous to the schools," said Bob Abbey, head of the Burlington teachers' union.
That decade-long trend came to an end on March 4. A majority of voters in four of the city's seven wards said no to a proposed $66.9 million school budget that would have raised the education property tax by 9.9 percent.
It might seem that school officials have little to lose by trimming the proposed budget for fiscal year 2015 and trying to win approval in a special election. If the downwardly revised spending plan failed, the city would default to the current year's budget — which would still carry a tax increase of about 7 percent.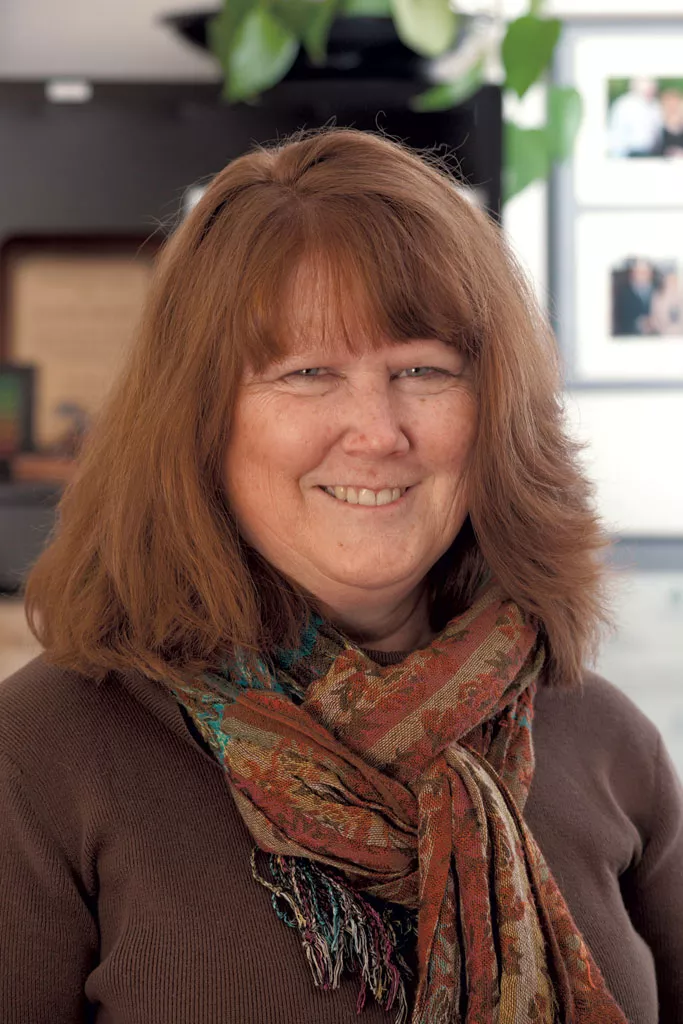 Matthew Thorsen
Jeanne Collins
There is another question of cost, however. Conducting a revote could run the city around $30,000. The school board and central office must also consider the consequences of delaying decisions on proposed staff cuts. Some of the 48 teachers threatened with job losses under the default budget might take positions outside the Burlington district rather than wait to see if the ax actually falls, said superintendent Jeanne Collins. "Whatever direction is taken, it should happen sooner rather than later," she advised.
The school board will undergo a major shift in personnel next month. All three incumbents who faced opponents on Town Meeting Day lost their seats. In addition to those successful challengers, three other newbies will be joining the board, with the result that nearly half its voting members will have no previous experience with budgeting for the Burlington School District.
A few current and incoming board members oppose a revote on the grounds that it would further alienate taxpayers and inevitably bring a second rejection. "The district doesn't have any political capital left in the bank," said Scot Shumski, an opponent of the 9.9 percent increase who bested an incumbent Ward 4 school commissioner on Town Meeting Day.
Board chairman Alan Matson said that "both sides make strong arguments" in regard to the revote option. The board shouldn't decide on whether to hold a revote, he suggests, until the public has a chance to express its preferences through a public hearing. And that hearing must elicit broadly representative views, he added, noting that in public comment sessions prior to Town Meeting Day "everyone who spoke said you can't cut certain things from the budget. And then the voters said they wanted things taken out of the budget."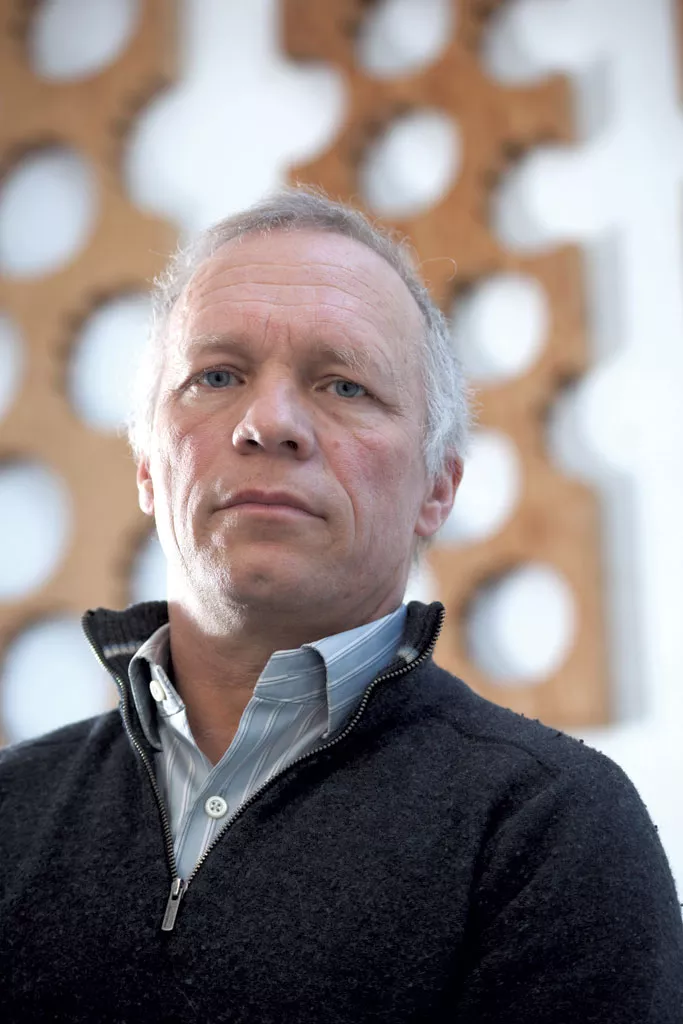 Matthew Thorsen
Alan Matson
Bernie O'Rourke, the commissioner who lost to Shumski in Ward 4, favors a revote as a potential way of limiting the cuts affecting students. "Yes, we've had some pretty big increases," O'Rourke said of past budgets. But, he noted, "We have some pretty big needs."
Due to the city's sizable immigrant population, Burlington schools face greater challenges than ones in other Vermont districts. Much of Burlington's growth in spending has been driven by the costs of special education and English-language learning programs. Defenders of the $66.9 million budget also point out that student enrollment has risen in Burlington while it has shrunk in many other districts.
Still, Shumski argued, the growth in spending has been excessive. The Burlington school budget has risen more than 30 percent in the past five years, he said, while student enrollment increased just 2.3 percent over the same span.
Officials would have to concentrate cuts in a small slice of the budget if the board opted to retain all 400 of the district's teachers — thereby keeping class sizes at their current ratios, said Matson. Personnel costs, largely determined by union contracts, and state-mandated programs account for about 80 percent of Burlington school spending. In order to achieve an overall 2 percent budget reduction, it would be necessary to cut the non-mandated 20 percent of expenditures by 10 percent, Matson calculated.
That would likely involve eliminating or curtailing some after-school programs, including sports. Collins cited the district's full-day kindergarten program as another candidate for cutting because the state requires only half-day K. But the board would be reluctant to take that step, Matson predicted, because "it's understood there's no more important time for education than the early years."
David Kirk, a newly elected commissioner in Ward 7, said that "some of the feel-good programs may have to take a bite." That could include the farm-to-school food project, Kirk said. And Collins acknowledged that officials might have to slow down or halt the "one-to-one initiative" under which every middle school and high school student — and their teachers — will eventually get a computing device.
Collins' recent announcement that 48 teachers and nine administrators may lose their jobs to save money was required under union contracts, she said. But officials may not have to cut that many jobs regardless of the outcome of the budget deliberations. "I will do everything I can to make it less than that," she said. "I'm going to look everywhere I can other than the classroom."
The announcement of possible layoffs was "an overreaction," said Richard Hillyard, a critic of Burlington school budgeting practices. "When you say, 'Oh, we didn't get the budget through, so we have to cut 48 teachers and nine administrators,' it has to be asked, 'Why did you approve a 12 percent increase for teachers a few months ago?'"
Hillyard was referring to the three-year salary deal negotiated by the district and the Burlington Education Association — the local chapter of the Vermont teachers' union. That pay hike served to pull Burlington teachers into the middle ranks of compensation rates among Chittenden County districts, noted union leader Abbey. "No one wants Burlington teachers to be lowest on the scale — and for teachers to start off in Burlington and then move to a better-paying district after a few years," he said.
The union agreed to a few concessions in exchange for the 12 percent pay package, Abbey added. Most notably, Burlington teachers will work one extra day each year.
Abbey suggested the board look for savings in the central office and in some after-school programs. The budget was rejected primarily because "voters didn't understand what the additional money was needed for," she said. Burlington taxpayers "weren't getting the transparency they wanted" from the central office.
The Burlington's board's ability to ease the burden on taxpayers is further crimped by state school financing mechanisms. Less than one-third of the 9.9 percent tax increase proposed on Town Meeting Day was attributable to local decision making. Most of the hike resulted from state formulas over which Burlington school commissioners have no control.
So is it time for the legislature to retool school funding mechanisms, given that budgets were defeated in votes across the state?
Yes, said Ward 4 commissioner Ben Truman, a former state legislator. "The state has to act."
Martha Allen, president of the Vermont Teachers' Association, agrees that the legislature "should take a look" at the funding provisions that have produced statewide tax hikes significantly above the inflation rate in many recent years. But, Allen cautioned, those provisions were put in place for sound reasons.
"We have one of the most equitable funding systems for public education in the United States," the union chief said, referring to the two landmark laws — Acts 60 and 68 —aimed at equalizing educational opportunity throughout Vermont.
Allen doesn't think the legislature needs to rush anything through. She noted, "The school budgets did pass in 85 percent of districts" on Town Meeting Day.
Janet Ancel, the Calais Democrat who chairs the Ways and Means Committee, said her tax-writing panel had been debating changes in education financing prior to Town Meeting Day. In its aftermath, there may be more momentum for a still-loosely sketched proposal to reduce reliance on property tax by deriving a portion of school funding from the state income tax, Ancel said. However, nothing would be finalized in time to affect next year's budgets.
Even as the legislature ponders whether to adjust the financial underpinnings of schools around the state, local districts may wish to consider structural changes of their own, said Burlington board chairman Matson.
Hillyard, the school-spending critic from Ward 1, said it's "ludicrous" that a $67 million spending plan is drawn up and overseen by amateurs. Matson didn't use that word, but he also didn't disagree with Hillyard's remark.
The 16-member Burlington board, made up of two commissioners from each of the city's seven wards and two nonvoting student representatives, consists of "volunteers who are largely self-selected," Matson said. Would-be or incumbent school commissioners seldom face competition at the ballot box. The uncompensated job involves long hours spent on complicated topics.
Matson is a certified financial consultant, but few others on the board have much background in fiscal issues.
"There's no one looking out to ensure we get all the skill sets we need," he said. One possibility might be to establish a regional oversight mechanism that could exercise more effective scrutiny over school budgets and operations. "It's not in my own interest to say this," Matson concedes, "but there it is."