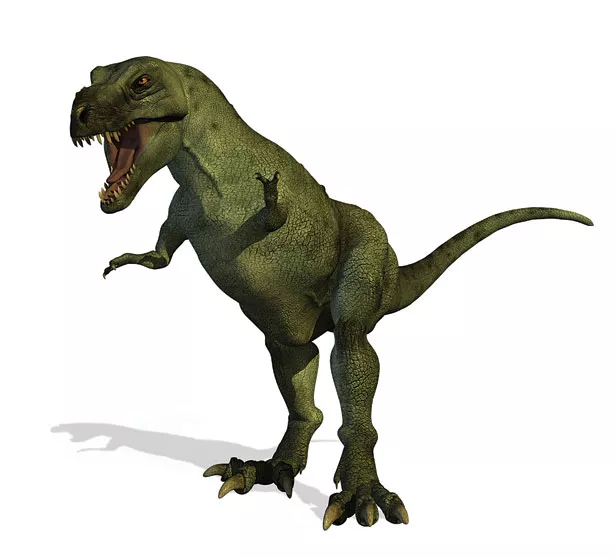 Just before itinerant "Dino Pastor" and creationist Paul Veit took the podium at the North Avenue Alliance Church, nine children trooped to the foot of the sanctuary's raised platform and, prompted by a choirmaster, sang a hymn."
It took just a week to make the stars," the kids intoned, ". . . the sun, the Earth, Jupiter and Mars . . . and he's still workin' on me."Veit, an evangelist, leads his own ministry in Bridgton, Maine, and firmly believes the Bible contains incontrovertible fact. His presentation was intended to convince the 150 attendees - one-quarter of them kids - that evolution is a crock, and belief in it patently dangerous to one's eternal soul.
To be sure, Veit had some difficulties shoehorning creationism into biological history, not least the fact that the world's scientists embrace evolution as indisputable. And that the idea of a 6000-year-old Earth is challenged by carbon-dated rock samples indicating the planet is about 4.5 billion years old. Perhaps an even tougher challenge was defending the proposition that Noah's Ark was large enough to fit two each of the millions of animal species on the planet.
To argue his positions, Veit used humor, passionate belief and quasi-scientific sleight of hand - such as an attempt to refute carbon-dating techniques because of some instances of contradictory results. (Left unmentioned were the thousands of tests that have yielded no age inconsistencies.) In a similar "any scientific disagreement equals no scientific agreement" induction, Veit used a few instances of confusion regarding the origin or identification of transitional life forms (fossil links between dinosaurs and birds, or fish and land-going creatures, for instance) to suggest that there aren't any. Hundreds have been scientifically documented.
Ultimately, Veit told the crowd this was a personal issue as much as a scientific one. "Do you want to just rot in the ground like a log?" he asked. "Or do you want to meet your Creator in heaven?"
The multitudes that manage to incorporate both religion and accepted science into their lives might respond: "Can't we do both?"