The signature chef's-choice tasting menu is no longer an option. On Sunday night, the sweet braised pork known as kakuni had all been sold. So goes San Sai Japanese Restaurant's march into eternity.
A pair of signs posted on the host stand let diners know that this would probably be their final meal at Burlington's lakeside sushi spot. San Sai will close after four and a half years on Sunday, October 18. A letter addressed to "all of our valued and loyal customers" asked guests to leave their email addresses so they might be informed of "what happens with the crew from San Sai next." In closing, the note stated, "We hope to be seeing you and serving you delicious food again very soon."
Co-owner Chris Russo explained to Seven Days that the restaurant's five-year lease is up in November. Rather than sign another one, committing to another half decade, co-owner Kazutoshi "Mike" Maeda decided to look elsewhere. "The winter is long. You make your money in the summer and lose it in the winter," Russo said of his waterfront location.
According to Russo, Maeda is on the lookout for a new space, still downtown. Russo is not sure yet if he'll join his mentor in the business. For now, he will continue to run his more casual sushi business, Bento, on College Street.
Russo said that for the moment, with only one restaurant to focus on, "We have more free rein" at Bento. That means he'll have room to experiment, filling the signature segmented lunch boxes with new dishes.
In its farewell weekend, San Sai was uncommonly packed to the (raw) gills. That level of traffic is nothing new for the Pine Street parking lot at South End Kitchen, which we've seldom seen not packed during its nearly two years in business. Nonetheless, Lake Champlain Chocolates will pull the plug on its short-lived café on December 20.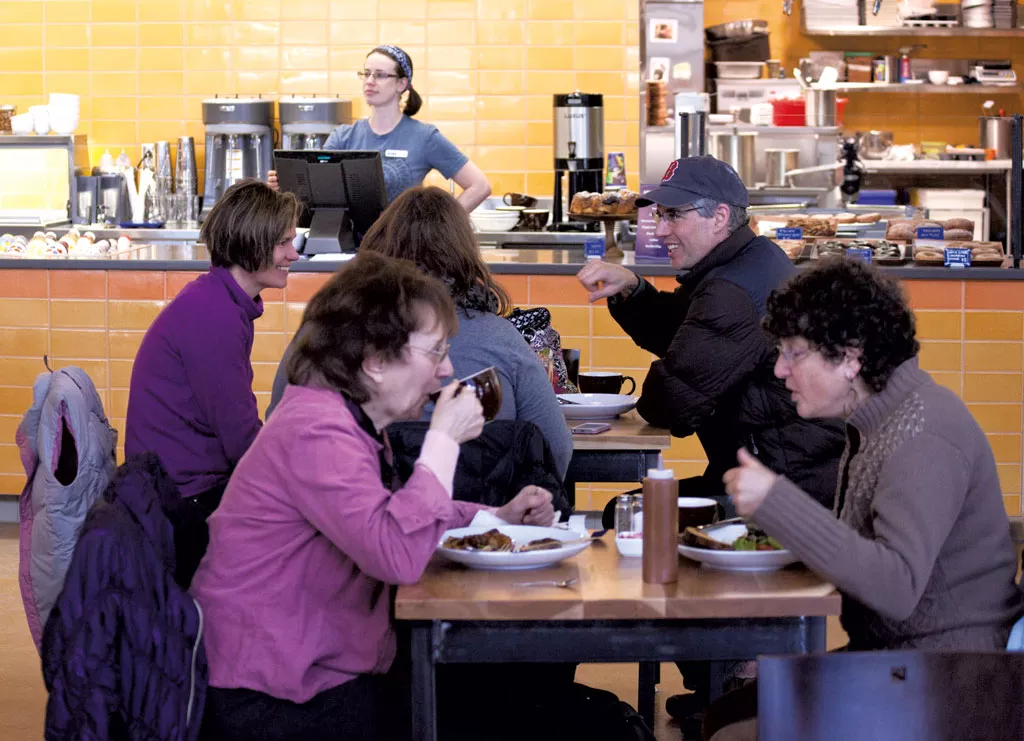 In a press release, LCC owner and founder Jim Lampman said, "The South End Kitchen has been a place to savor fresh, seasonal fare, a place to connect over a shared love of food and a place for our customers to have a deeper experience with chocolate. Unfortunately, operating this complex, dynamic and risky venture took focus off of our core business making chocolate lovers across the nation absolutely crazy for our caramels, chocolate bars, truffles and more."
Contacted last week, Meghan Fitzpatrick of LCC media relations and PR explained that the company will keep the 8,500-square-foot building in the family. Offices that are currently in the LCC building next door will move into the SEK space, allowing the LCC production and retail spaces to restructure as they extend into the former office area.
Fitzpatrick said that when that process begins, in 18 to 24 months, customers can expect a new and improved experience at the factory store. "We get 200,000 people coming in for tours every year, so we're trying to make it work a little better," she explained.
Beginning on October 19, SEK hours will be scaled back, with lunch and dinner served Wednesday through Saturday, along with brunch on Saturday and Sunday. Classes will also continue until the December closure. Fitzpatrick said that LCC will work closely with SEK employees to find them employment within the company or elsewhere. Lovers of the café's doughnuts and sundaes, however, will be left with a hole in their hearts — and stomachs.