Courtesy Image
Quechee Hot Air Balloon Craft and Music Festival
1. Quechee Hot Air Balloon Craft & Music Festival
The longest-running New England hot-air balloon festival, held on Father's Day weekend, features music and all-ages entertainment, including a rock-climbing wall and high-flying Euro Bungee.

Friday, June 15-Sunday, June 17, at 70 Village Green Circle in Quechee, quecheeballoonfestival.com
[location-1]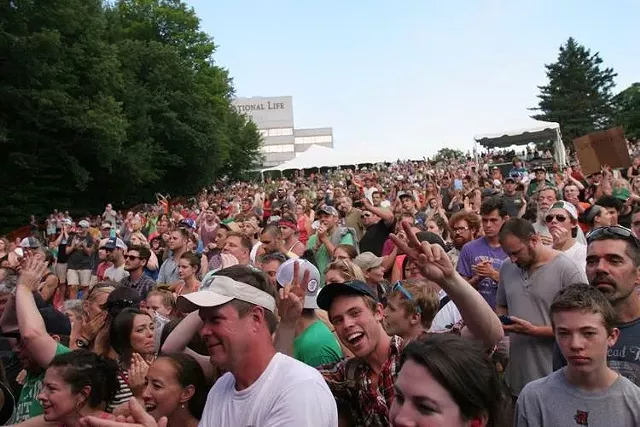 Courtesy Image
Do Good Fest
2. Do Good Fest
This full-day, community-centered gathering features eclectic food vendors, live bands and booths run by local nonprofits, some featuring kids' projects.
Saturday, July 14, at National Life Group in Montpelier, dogoodfest.com
[location-2]
Steve Mease
Lake Champlain Maritime Festival
3. Lake Champlain Maritime Festival Festval
The city's waterfront is the scene for a summer celebration with nightly concerts, an international food court, arts and crafts, and an antique boat show.
Thursday, July 26-Sunday, July 29, at Waterfront Park in Burlington, lcmfestival.com
[location-3]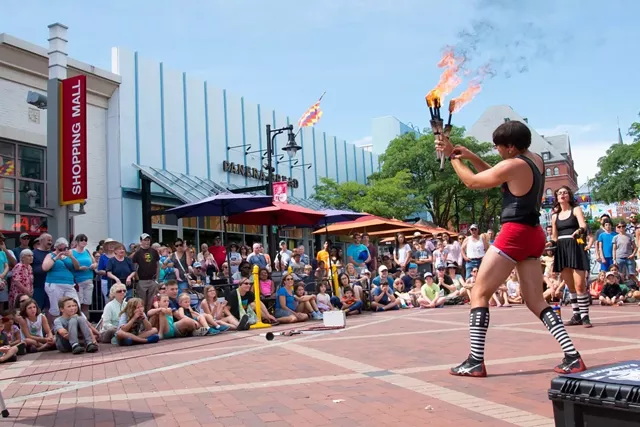 Courtesy Image
Festival of Fools
4. Festival of Fools
Some of the world's most talented street performers bring their busking skills to Burlington during this annual outdoor jamboree.
Friday, August- Sunday, August 5, in downtown Burlington, vermontfestivaloffools.com
[location-4]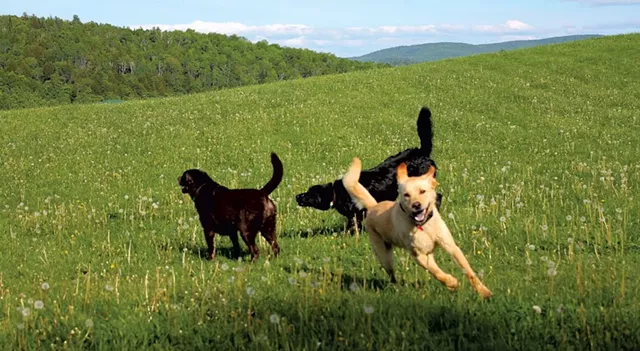 Jeff Novak
Dogs playing on a grassy hill at Dog Mountain
5. Dog Mountain Summer Dog Party
Four-legged furry friends and their two-legged owners spend the afternoon romping through the late artist Stephen Huneck's 150-acre preserve, with live music from acoustic duo WhiteSteer.
Saturday, August 4, at Dog Mountain in St. Johnsbury, dogmt.com
[location-5]
Courtesy Image
Addison County Fair & Field Days
6. Addison County Fair & Field Days
This agriculture-centered event celebrates rural Vermont with racing pigs, draft horse- and oxen-pulling competitions, a cow milking parlor, rides, and 4-H youth exhibits.
Tuesday, August 7-Saturday, August 11, at Addison County Field Days Grounds in Vergennes, addisoncountyfielddays.com
[location-6]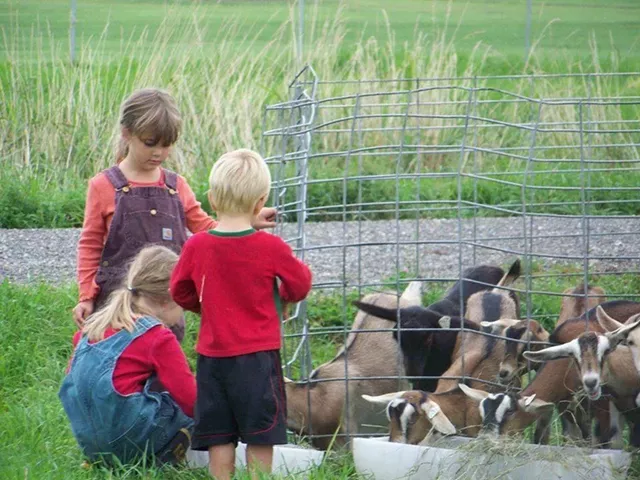 Courtesy Image
Open Farm Week
7. Open Farm Week
This weeklong celebration offers visitors up-close and hands-on opportunities to learn about local food and meet growers. Events vary from farm to farm, with activities including goat and cow milking, pickle preserving, fiber arts demos, farm dinners, and scavenger hunts.
Monday, August 13-Sunday, August 19, at various locations in Vermont, diginvt.com
Matthew Thorsen
Champlain Valley Fair
8. Champlain Valley Fair
Carny curiosities combine with agricultural exhibits, traditional fair food, daily parades and midway rides at this large fair, which signals the end of school vacation.
Friday, August 24- Sunday, September 2, at the Champlain Valley Exposition in Essex Junction, champlainvalleyfair.org
[location-7]
Courtesy Image
Glory Days Festival
9. Glory Days Festival
This annual shindig fêtes the town's choo-choo history with children's entertainment, a model train show, a Lego exhibit, a mini steam engine and Green Mountain Train Excursion rides along the Connecticut River.
Saturday, September 8 & Sunday, September 9, in downtown White River Junction, vtglorydaysfestival.com
[location-8]