NEW! We are now publicizing online-only events, art shows and other virtual performances on this website. Please submit your events for consideration.
Sam Talbot-Kelly
When: May 28-June 29 2019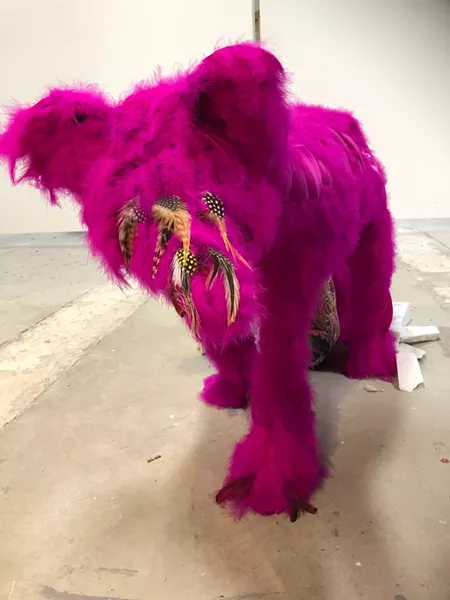 Courtesy of Axel's Gallery & Frame Shop
"Draft of a New Harmony in a Slip Dress Pocket," an installation of experimental costume/set design, hybrid animals and abstract paintings that reimagine Greek myth and Ralph Waldo Emerson's Transcendentalist views of nature.