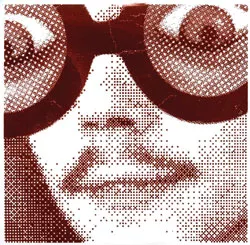 (Self-released, CD)
Ryan Power is one of a handful of Burlington musicians who embodies our humble city's musical character and spirit. An extremely gifted and versatile musician, Power is not only proficient on several instruments, he plays them all with a refined nuance. These skills, along with his enviable songwriting ability, have led to the creation of yet another essential Ryan Power recording.
Is It Happening? is Power's third full-length album. He has also released an EP through Ice Box Records — a highlight in the local indie label's catalogue — and a wonderfully bizarre electronic venture under the alias DJJD. All are worth owning and listening to carefully. In fact, 2005's Loventropy was one of my favorite releases of that year.
Power's latest recalls the smooth-folk bossa nova of Loventropy and the electro-stylings of DJJD's Judgment Day. This may sound like a forced pairing, but Is It Happening? is unified and well put together.
The disc opens with a brief instrumental piece leading into "Mind Parasite," which is absolutely fantastic. The song is both driving and mellow. Its changes are clever, unexpected and exciting.
"The Replican," which follows, is an open and atmospheric track that wouldn't have sounded out of place on a mid-'70s Beach Boys album. The frantic "Never Do I Ever" and tender "In Need of a Little Love" round out the first half of the album, maintaining the high standard set by "Mind Parasite." Yet each song defies any expectations potentially set by its predecessors.
As the album progresses, Power's songs become even more boldly eccentric. Some work, others do not. "Translation," the record's low point, is a sincere, well-intentioned song about the rainforest. There's nothing wrong with Power's sentiment, but as a song, it just doesn't work. On the other hand, the a capella "Arkansas Folk Song" and the title track — a low-fi club anthem — are both wonderful.
Power's music is distinct; no single influence dominates his sound, and his lofty ambitions don't ever seem to exceed his ability. Is It Happening? is an excellent album, just a few marks shy of perfect. Buy it. Admire and support a considerable local talent. Power's got soul.