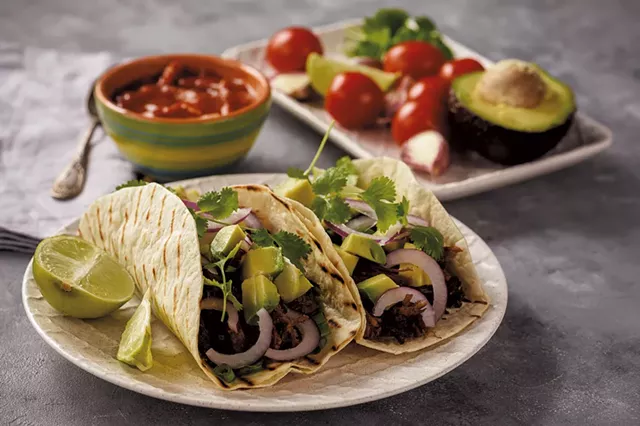 Clips and sips in combination are coming to Rutland, where longtime hair stylist Lori LaPenna is expanding her business, Downtown Gentlemen's Salon, to include a Mexican restaurant, bar and cigar patio.
LaPenna's business will keep its name after its move to 24 Merchants Row, two doors north of its current location. But much else about the business, which LaPenna opened a year and a half ago, will change.
The new Downtown Gentlemen's Salon, expected to open by Thanksgiving, will include a speakeasy-style restaurant and bar that serves "authentic Mexican food," LaPenna said. The 35-seat, in-salon eatery will offer table service and a full bar. Customers can also have a drink sitting in the barber chair.
In Burlington, the Barbershop on Main Street started serving drinks last year. But LaPenna, who's been cutting hair for 28 years, believes her salon will be the only one in Vermont with an attached restaurant.
"I started catering to the men's requests for quality styling and cutting and products, and then it just kind of snowballed from there," said LaPenna, 52, of her growing business.
Among the requests was a place to buy cigars, so LaPenna got a tobacco license. Her new 3,000-square-foot location, three times the size of its predecessor, will have an outdoor space for smoking cigars.
Her clients also requested food and drink. The restaurant will serve traditional Mexican food, including tamales, burritos and chalupas. Two Mexican-born chefs will relocate from Utah to Rutland to run the kitchen, according to LaPenna.
Downtown Gentlemen's Salon, open daily from 7 a.m. until 9 p.m., will offer coffee and housemade pastries in the morning. At 11 a.m., service will switch to Mexican food, which will be available until closing. On the nonedible side, LaPenna will expand her salon services to include manicures, pedicures and facials, with a guest tattoo artist visiting once a month.