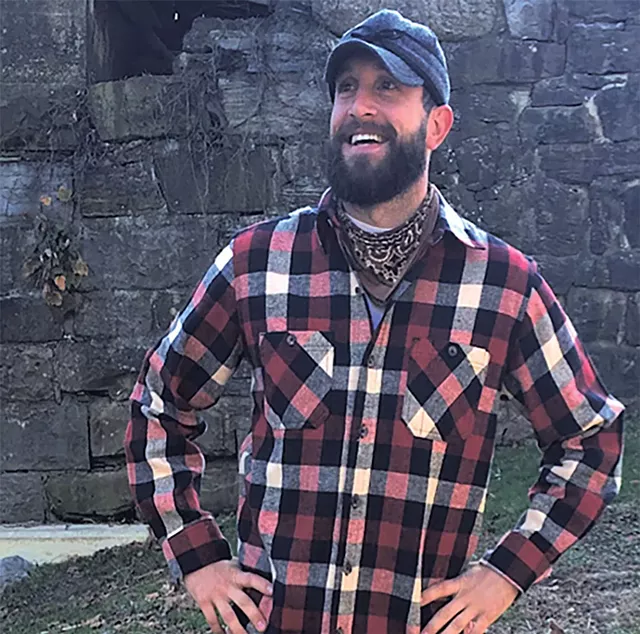 At Roots School in Corinth, students learn traditional skills such as arrow making, animal tracking, hide tanning, wilderness self-reliance — and, soon, how to feed a homestead or community. Next year, Roots will expand its offerings with a collection of classes on how to cultivate crops and raise animals in fields and forests.
"I was looking for [a teacher] with a lot of on-the-ground experience," says Brad Salon, who co-owns the school with his wife, Sarah Corrigan. He found one in Chris Grataski, who first came to Roots many years ago with his wife, Melissa. The pair took a class as part of their honeymoon.
The Grataskis have returned for more Roots courses ever since; this spring, they will move onto the land to establish a farm. "It will include everything from organic vegetable gardens to forest gardens, holistic orchards and mob-grazing a bunch of animals," Salon says. Within a few years, he hopes, as the operation becomes established, nearly all the food students eat will come from the property.
Founded in 2007, Roots has been written up in the Chicago Tribune and Vice, which touted the school's hands-on approach. With Grataski on board, it can now offer classes such as Garden Literacy, Edible and Medicinal Forest Gardens, and the Art and Science of Soil Fertility. Most will last for a weekend, with their cost including food and camping. In the works is an advanced program, Salon says, that would bring participants together for a weekend each month over 10 months.