Roots and Wings is a follow-up to Jessica Lara Ticktin's blog series On the Fly: Homeschooling Adventures Around the World, in which she chronicled her family's recent four-month international adventure. In this series, she'll explore her family's efforts to incorporate what they learned from their trip into their daily life in Vermont.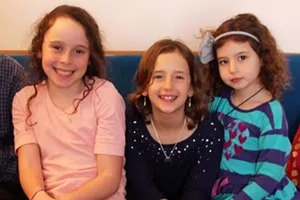 Since we've been back in Vermont, we've tried to stay connected to the places we visited abroad. One great way to do it? Eating out.
One Friday night shortly after we returned, we ate dinner at Istanbul Kebab House on Church Street in Burlington. The owners are Turkish, and we got to order food we had eaten in Istanbul and even practice our limited Turkish vocabulary with the waitress. We also saw the same kind of Turkish lights as the ones we bought at the Grand Bazaar. This was thrilling and made us feel like we weren't so very far away from an international community.
Japanese food is next on our list.
In the meantime, the girls are finding their own ways to keep the trip alive. Dahlia came home from school one day excited to tell me that a new girl arrived in the fifth grade, and guess where she was from? Jordan! A year ago, Dahlia could not have found Jordan on a map. She might not have known it was a country. Now she has befriended a girl from this country and can tell her she has been there and that she knows a little bit about her culture.
Dahlia has been studying density in science class. While doing an experiment with salt and water she was able to make a hypothesis that the salt would sink, and that the more salt she added, the denser the water would become. How did she know this? Because she'd been to the Dead Sea and understood why she floated in it.
Lola is doing a unit on building bridges in her third-grade class. The other day, her teacher showed the kids a picture of the Parthenon, pointing out how the columns hold up the building. Lola raised her hand and said, "I've been there!" Her teacher asked her to tell the class what she learned about the structure of this ancient building. Lola was able to make the connection; she understood how visiting places like the Acropolis and the Parthenon can be relevant and meaningful beyond the immediate moment .
While Kaya plays with her blocks, she pretends they are children and names them. The names are made up but as she recites them to me I hear the harsh "ccch" sound from Hebrew and some "w" and "a" sounds from Japanese.
The first friend Kaya made in her Waldorf kindergarten class, where she started in January, is a girl who lived in Europe with her family last fall. They have shared stories during play dates and Kaya has seen photos from her friend's trip. The girls have a connection, even if they can't explain ancient ruins or discuss foreign currency.
[jump]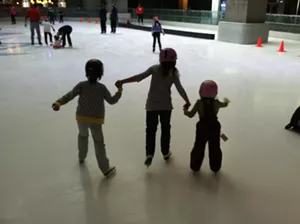 We have sought out other families who have done something similar so we can all talk about what re-entry is like.
We had dinner with neighbors who recently traveled with their children — 9, 11 and 13 — to Thailand, Cambodia and Nepal. It was wonderful to trade stories and listen to the children talk about the Himalayas, the long plane rides and hotel rooms in Asia. They discussed bus rides and trips to see shrines and museums and which hotel room was their favorite and why. They knew the names of airlines, the merits of each, and could rattle off the names of the cities they flew to.
There was an implicit understanding that when you undertake something big like a round-the-world journey, it changes you. We didn't have to say how or why. Being in each other's company felt comforting somehow.
Their family was hosting a 14-year-old exchange student from China, and we were excited to tell her where we had been in her country. When her host father asked his two older children to show her how to take the bus home from Burlington High School, the American kids said, "But Dad, we don't know how to do it either!"
"Figure it out," he replied. And they did.
At a ski mountain recently, the dad gave his children another chance to show what they'd learned abroad when he asked them to go find out about season passes. Before they had gone on the trip to Asia, he told me, the kids would have refused, or agreed reluctantly. But now, after traveling to far-flung places and having to make sense of foreign locations and transportation, they have developed confidence in problem solving.
They went to the ticket booth by themselves, asked the necessary questions, got the information their dad requested and reported back. We laughed together as he told me this — incredulous, grateful, impressed. His children are "figuring it out."
I love that. We are also figuring it out, one day at a time.