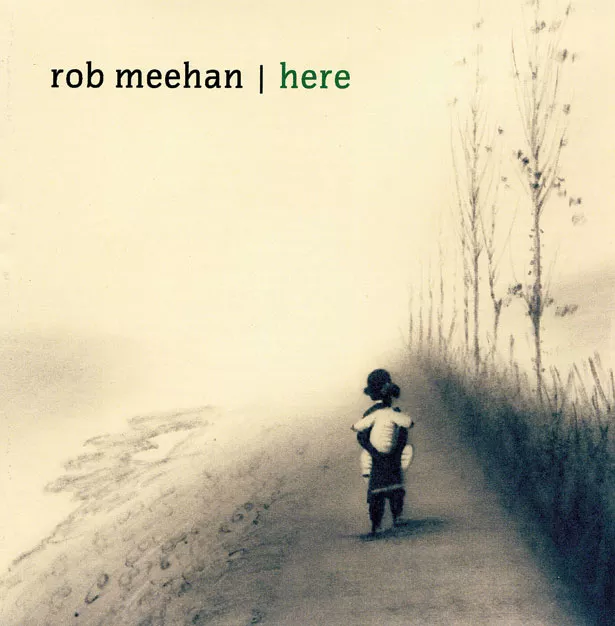 (Self-produced, CD)
Most Vermonters who've seen local musician Rob Meehan perform live probably know him as the longtime bass player for singer-songwriter Patrick Fitzsimmons. But on his first solo release, entitled Here, Meehan shows he can do more than just play a mean bass; he can also play guitar and harmonica, sing, and write interesting songs. Though one song on Here was co-written by central Vermont honky-tonker Mark Legrand, the other nine are Meehan originals. Their primary motif: lyrics about love and relationships backed by catchy rhythmic grooves.
Fitzsimmons produced the disc and also plays drums (as he once did in his rock band, From Good Homes). Meehan has also enlisted the ever-amazing Gordon Stone, who contributes his signature pedal steel as well as banjo on five songs, along with Vermont singer-songwriter Jay Ekis on bass and Dan Myers, Greg Izor, Lena Gilbert, Don Sternecker and Jeff Meehan on a variety of instruments and vocals. Veteran Wood's Tea Company vocalist Howard Wooden engineers and sings backup.
Like Fitzsimmons has on his own discs, Meehan has wisely mixed the music in a way that draws attention to his unique vocals - he has a high, reedy voice that eerily recalls Neil Young at times. This similarity is sometimes distracting, however. The beat, strumming style, harmonica work and those vocals make opening track "Peepers" - one of my personal faves - sound like an outtake from Harvest. Stone's lonely pedal steel adds to the Neil Young effect on "Better Offer," while "Get Out While You Can" even starts with that "Down By the River" chord progression. The title track is reminiscent of "That Old Laughing Lady." All that said, the songwriting and arrangements provide enough original texture to keep the music interesting and help it rise above comparisons.
Meehan celebrates Here at a CD release party featuring his entire backup band at the Middlesex Town Hall this Friday, September 21. The music begins at 7 p.m.