Back in 2014, Kids VT marketing and events director Corey Grenier proposed an idea. Grenier, who grew up participating in dance recitals and talent shows in Rhode Island, thought it would be fun to give talented Vermont kids the opportunity to perform in front of a large audience on the Higher Ground stage. The rest, as they say, is history. On Saturday, December 9, Kids VT presents our fourth annual Spectacular Spectacular talent show in the Higher Ground Ballroom. Through the years, we've loved seeing repeat performers — like rock-and-rollers Carter and Brody McGuire, who first took the stage at ages 5 and 6, and are back for a fourth consecutive year, this time with younger brother, Liam, and their friend, Marianna Webb. And we're always eager to see the new singers, dancers, musicians and other hopefuls who show up for tryouts every November. This year, we're thrilled to have professional Masters of Ceremony Enoch and Woodhead hosting the show for the first time ever.
Here are six of the 20 acts taking the stage. We think you'll agree that their star power is undeniable.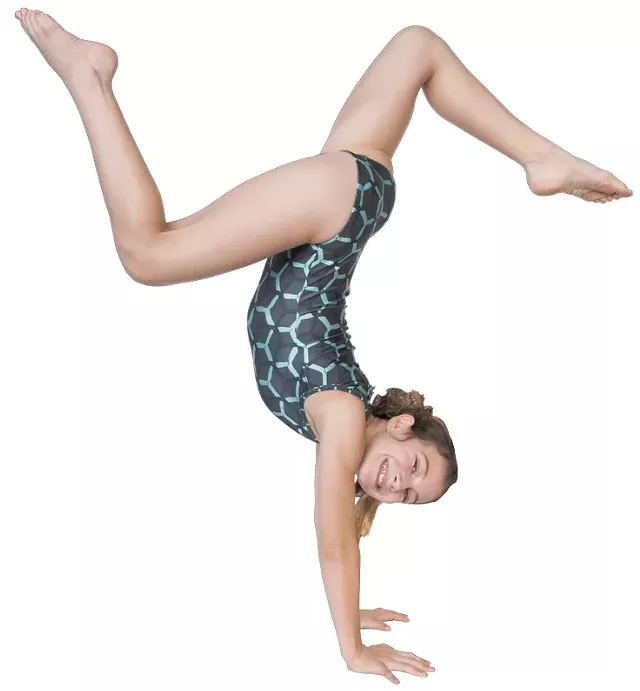 Sydney Benjamin, 12, Waterbury
Doing gymnastics to "Dance of the Sugar Plum Fairy" by Pyotr Ilyich Tchaikovsky and "Turn Down for What" by DJ Snake and Lil Jon
Who inspires you?
Gymnast Laurie Hernandez
Favorite food?
Noodles
Favorite TV show?
"Glee"
Favorite hobbies?
Doodling and crafting
Brody McGuire, 10; Carter McGuire, 9; Liam McGuire, 8, Vergennes; and Marianna Webb, 10, Waltham
Singing
and playing guitar, drums and keyboard to "Fooled Around and Fell in Love" by Elvin Bishop
Who inspires you?
Brody: My mom and dad
Carter: Other kid bands
Liam: Jacques Cousteau
Marianna: My mom
Favorite performer?
Brody: Myself
Carter: Angus Young
Liam: Dave Grohl
Marianna: Jake Paul
Favorite food?
Brody: Everything except baked ziti
Carter: French fries
Liam: Buffalo wings
Marianna: Ice cream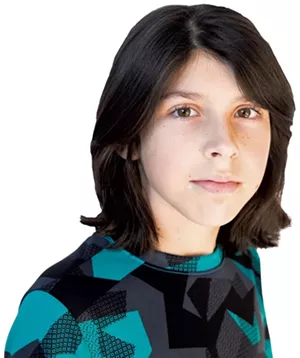 Cristo Buckley, 11, Manchester

Singing "Wrecking Ball" by Miley Cyrus
What makes you laugh?
"Try not to laugh" videos
Favorite TV show?
"The Voice"
Who inspires you?
Kelly Clarkson, Andra Day and Alicia Keys
Hobbies?
Singing, tennis and skiing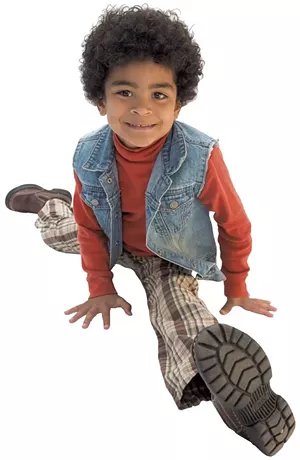 Andre Redmond, 5, Burlington
Singing "I Want You Back" by the Jackson 5
Who inspires you?
My family
What makes you laugh?
Clowns
Favorite movie?
Happy Feet
Favorite place in Vermont?
Jay Peak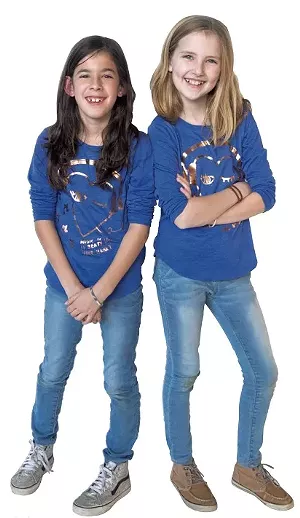 Sophie Frost, 9, and Addie Baker, 9, Hinesburg
Singing "Stereo Hearts" by Gym Class Heroes
What makes you laugh?
Sophie: Addie
Addie: Sophie
Favorite place in Vermont?
Sophie: Al's French Frys
Addie: Lake Morey
What do you want to be when you grow up?

Sophie: Scientist
Addie: Marine biologist/astronomer
Faith Holzhammer, 13; Joy Holzhammer, 13; Jeremy Holzhammer, 9, Orwell
Singing and playing guitar and drums to a Beatles mashup
What makes you laugh?
Faith: My brother
Joy: My brother's self-styling hair
Jeremy: Dr. Who
Favorite food?
Faith and Jeremy: Tacos
Joy: Cheesecake
Favorite performer?
Faith: Led Zeppelin
Joy: David Bowie
Jeremy: Josh Dun from Twenty One Pilots