Courtesy
Morey Hill Farm flowers
Love in the time of coronavirus looks different. Instead of a warm embrace, it's meaningful eye contact through FaceTime. Instead of a birthday party, it's a parade of honking cars rolling down your street.
And for that May holiday honoring the person who brought you into this sweet and sometimes messy world? Well, new Mother's Day traditions must be forged, too.
Under continued stay-at-home orders, some families aren't able to physically gather. Others have lost loved ones near or far, or are facing illness themselves. And even moms and kids who occupy the same healthy household can't simply go out for a festive brunch, like in the good old days of ... February.
The pandemic is "a time of sadness and lots of different emotions, quite frankly," said David Johnson, owner of Morey Hill Farm. "You have to embrace it and move forward."
That's why this week's guide to supporting local retailers during the shutdown focuses on gifts that will lend a little magic to Mother's Day, on Sunday, May 10. We may be isolated, but moms can still be celebrated.
In Craftsbury, Johnson's flower farm is typically tied to life's big, happy occasions — not just Mother's Day but weddings and anniversaries, too.
"As far as events being canceled or postponed, that is directly impacting what people are buying," Johnson said. In response, he's pivoting to smaller retail sales this season, but he noted the uncertainty of revenue: "From a farm perspective, it's completely impossible to predict anything, let alone in this circumstance."
Still, he reported, "we have wonderful local support here." He's already sold out of tulip bouquets for Mother's Day, "one of the celebrated days of the floral calendar," he said. "It'll be interesting to see how [business] evolves past Mother's Day."
Read on for our roundup of petals and other presents for Mom that, just maybe, will help your family find a way to embrace this moment and move forward.
Your purchases will show our local economy a little love, too. If you don't see your favorite retailer below, seek them out; this list is by no means comprehensive.
Flower CSA
Talk about flower power: In tough times, fresh blooms can lift the spirit. For the bouquet that keeps on giving, floral CSAs have been sprouting up around Vermont. They're just like your veggie share, but with flowers and botanicals. June Farm in Burlington offers a Flowers for the Soul subscription, and Craftsbury's Morey Hill Farm runs a Summer Bouquet Share and a Summer Bucket Share — you choose whether you want to play floral designer.
How to buy: Sign up at junefarmvt.com or moreyhillfarm.com, or research a local flower CSA near you.

Also try: Many traditional florists, including Kathy and Company Flowers in Burlington and In Full Bloom in Shelburne, are offering curbside pickup or delivery.
Go to Sleep (I Miss You)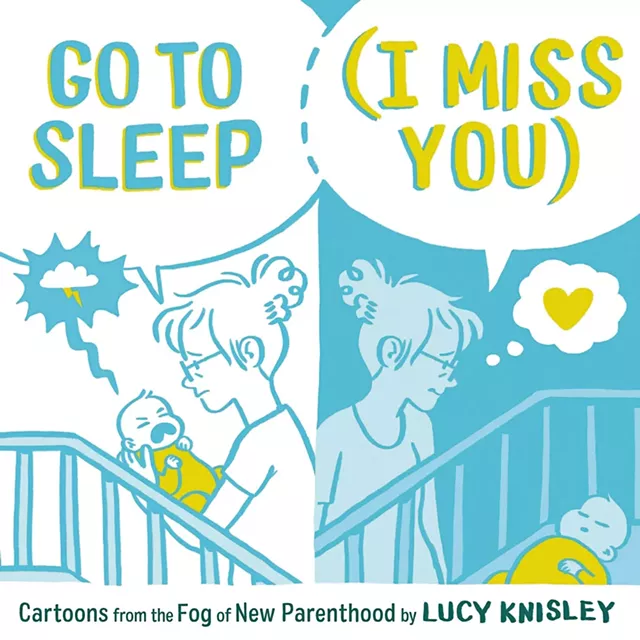 Courtesy
Go to Sleep (I Miss You)
When Lucy Knisley became a mom, she started documenting the everyday hallmarks of parenthood in spontaneous pen-and-ink cartoons. They record all that's exciting and exhausting about raising a tiny human — that new-baby smell, the horrors of teething, the way an infant's hair sticks up after a nap. Knisley, who honed her craft at White River Junction's Center for Cartoon Studies, collected her best sketches in Go to Sleep (I Miss You): Cartoons From the Fog of New Parenthood, released in February.
How to buy: Order from Burlington's Crow Bookshop.

Also try: Lucy Knisley's You Are New, a picture book perfect for expecting parents or baby story time, from Manchester Center's Northshire Bookstore.
Body Oil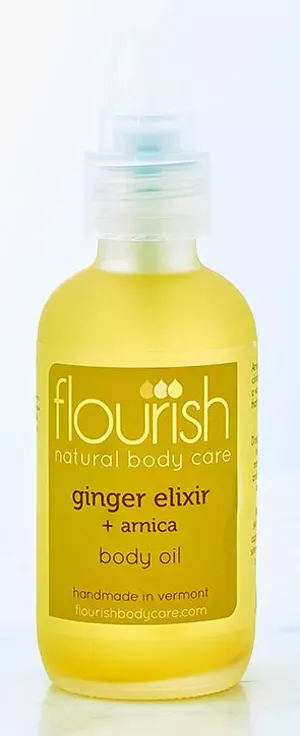 Courtesy
Flourish Body Oil
A professional massage or manicure may be out of the question for Mom right now — but you can still create a serene at-home spa experience for the woman who always carries so much on her shoulders. This Ginger Elixir + Arnica Body Oil, from White River Junction's Flourish Beauty Lab, contains ginger and cinnamon for a warming shoulder massage, as well as arnica flower to help ease aches and inflammation. Ahhh.
How to buy: Order at flourishbeautylab.com for shipping, local delivery or pickup. Save the glass bottle for refills!

Also try: Her Wellness Spa Set, including a honey mask, body scrub and body balm, from Vermont-based Tata Harper.
Mother's Day Meal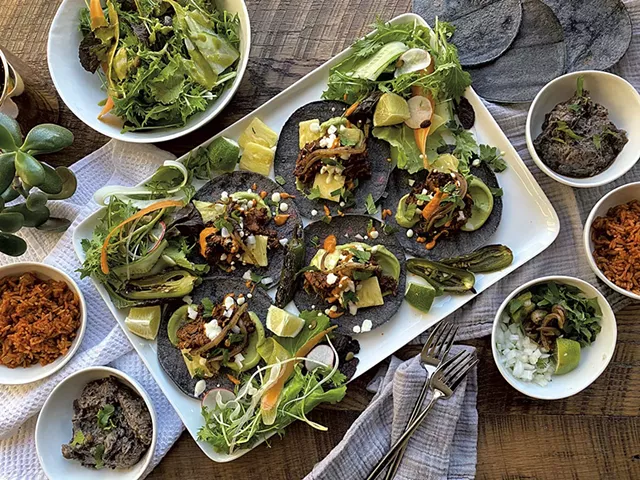 Courtesy Of Lindsey Leichthammer
Cloud 9 Caterers
At this point in the pandemic, what parent isn't totally over the endless routine of cooking and dishwashing? Colchester's Cloud 9 Caterers saves the day with truly special multicourse meal kits for pickup or delivery every Wednesday through Sunday. And now the catering company is even improving upon breakfast in bed. Its Mother's Day brunch feast includes rhubarb-stuffed French toast, smoked local brook trout and quiche. Pay a little more for a BYOB mimosa or Bloody Mary drink kit.
How to buy: Place your brunch order at cloud9takeout.com by 4 p.m. on Friday, May 8.

Also try: A three-course takeout dinner from Kismet in Montpelier.
Coffee and a Mug
Courtesy
Coffee and a mug
In Burlington's South End, Thirty-odd's doors are closed, but the shop is working hard to funnel funds to local artisans, as always. Among its five Support the Makers boxes is this coffee-and-mug set to help Mom start the day off right. (And by that, we mean caffeinated.) Choose a handmade mug from K.B. Ceramics, Christopher Vaughn Pottery or Ergo Pottery to go with a tasty roast from Brio Coffeeworks.
How to buy: Order at thirtyodd.com.

Also try: Get a coffee subscription from Winooski's Vivid Coffee. $2 per bag is donated directly to baristas at partner cafés who are out of work due to COVID-19.
Online Yoga Class
These days, many parents are juggling working from home and 'round-the-clock childrearing. "Me time" may feel like a fantasy far out of reach. To allow Mom a little balance and a breather, gift her an online yoga class from a local studio, along with a promise to be left alone for an hour. Yoga Roots, with locations in Shelburne and Williston, offers sessions in core flow, vinyasa, yin yoga and more. Purchase a virtual sampler pack to let Mom pick and choose a few of her faves.
How to buy: Purchase at yogarootsvt.com.

Also try: White River Junction's Upper Valley Yoga offers livestream classes, plus a free weekly recorded session.
Baked Goods That Give Back
File: Jeb Wallace-brodeur
Birchgrove Baking
Is it really a celebration if there's no cake? (Or grasshopper brownies, or whoopie pies, or chocolate chip cookies...) This Mother's Day, order some treats for the family from Montpelier's Birchgrove Baking, and then pay the sweet gesture forward. Birchgrove invites customers to "Sweeten a Day" with a donation that will be "converted into pastries" and delivered to health care workers on the front lines of the COVID-19 crisis.
How to buy: Order at birchgrovebaking.com.

Also try: Miss Weinerz in Burlington sells sweet treats and accepts "doughnations" to support free care packages for community members in need.