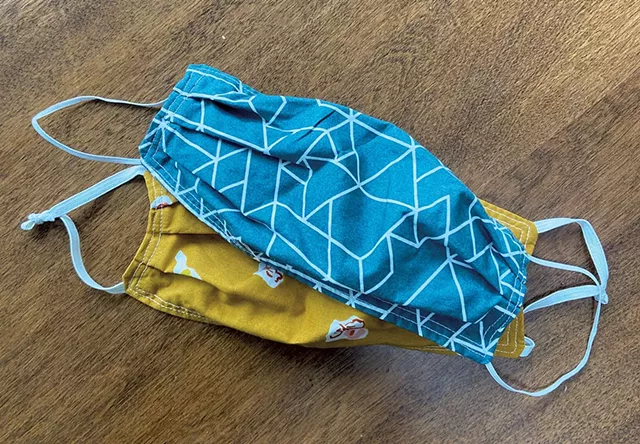 It's no longer news that many of Vermont's small businesses are in a precarious position after closing their doors in an effort to slow the spread of COVID-19. Now more than ever, Green Mountain State enterprises are relying on community support to stay afloat.
Mary Margaret Groberg, owner of Notion Fabric & Craft in Montpelier, expressed her gratitude for community encouragement in a phone interview with Seven Days. "I've had folks just buying gift cards or placing an order, and they'll write a note and say, 'I wanted to put in an order just to support you and give you cash flow during this time,' which I'm really, really grateful for," she said.
The COVID-19 pandemic has changed Vermonters' daily lives but not their "buy local" spirit. "There are few things that have made me feel more connected to my community than that feeling of Oh! I can just call my friend down the street if I need new shoes or copy paper or whatever it may be," said Groberg. "The fact that we have this amazing, vibrant community of small, locally owned businesses is so special."
This installment of Retail Therapy, a weekly series highlighting local shopping options, focuses on wearable items — loosely defined as anything you can put on your body. From cosmetics to cozy flannel pants to DIY protective face masks, here are a few items currently available from Vermont sellers.
If you don't see your favorite retailers here, seek them out; this list is by no means comprehensive.
Mask Kit
Before leaving the house to grab groceries or fill up on gas, Vermonters are donning a new accessory: the face mask. Notion Fabric & Craft, a downtown Montpelier shop specializing in modern fabric, yarn and fiber crafting supplies, is offering DIY mask-making kits for sewers. Kits yield approximately 10 masks depending on size and style. Material options include canvas or cotton and flannel, and sets can come with or without elastic ties.
How to buy: Order at notionvt.com for shipping and free local delivery.

Also try: Bandanas from Birdfolk Collective in Winooski or Waterbury Center. See Birdfolk's Instagram page for a bandana-to-face-mask video tutorial.
Beauty Booster Lip & Cheek Color

While loungewear and messy topknots have their appeal, it can feel refreshing to get done up — even if it's for a Zoom meeting or a stay-at-home quarantine date night. Downtown Burlington day spa and cosmetics retailer Mirror Mirror has the goods to give yourself an in-home makeover. For a quick and easy glow-up, dab on some dual-purpose Trish McEvoy Beauty Booster Lip & Cheek Color in raspberry, red, rose or plum.
How to buy: Order at mirrormirrorvt.com or call 861-7500 for free shipping.

Also try: Lip balm from White River Junction's Flourish Beauty Lab.
Sewing Kit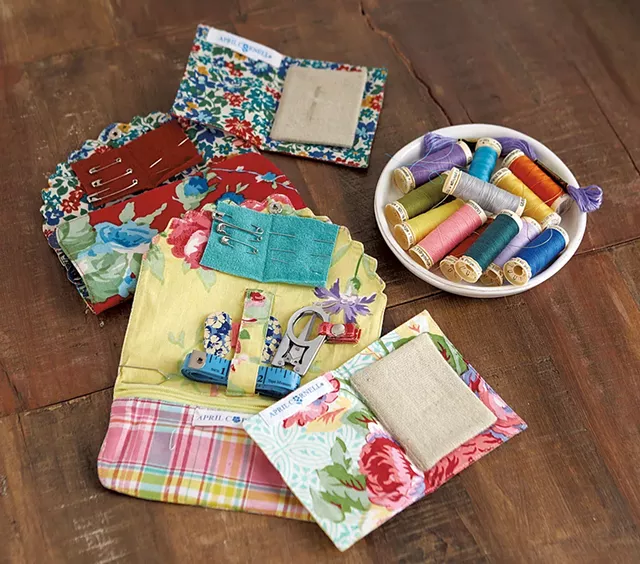 Sometimes sprucing up your wardrobe means going shopping in your own closet. A sewing kit from Burlington designer April Cornell helps individuals make the most of their existing garments — and maybe add some creative modifications. (That old jean jacket looks like it could use a Misfits patch!) This compact kit includes thread, needles, safety pins, foldable scissors and a measuring tape, all enclosed in a fabric snap-closure pouch. Looking to create something new from scratch? Fabric featuring Cornell's signature floral prints is available by the yard.
How to buy: Order at aprilcornell.com or call 888-332-7745.

Also try: Yarn and fiber crafts accessories from Bristol's Yarn & Yoga.
No Tie Crossback Apron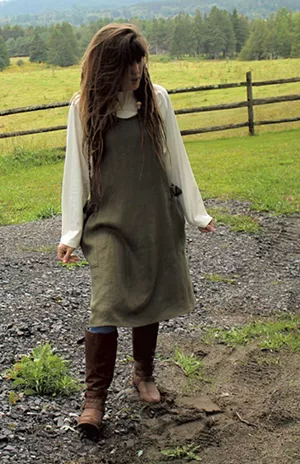 On April 3, Vice published a story titled "Every 20-Something Is Now Obsessed With Making Bread." With stay-at-home orders barring public dining, folks are getting creative in the kitchen. Seasoned home cooks and newbies alike can look like pros in the Vermont Apron Company's 100 percent flax linen No Tie Crossback Apron. Made in St. Johnsbury and available in colors such as olive, lime and royal blue, the piece is a stylish and practical option for diving into what Vice calls "sourdough bro season."
How to buy: Order at vermontapron.com.

Also try: The Green Mountain Flannel Chef's Apron from Johnson Woolen Mills.
Discounted Gift Cards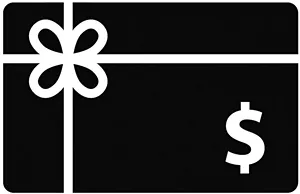 Yes, we know gift cards are not technically wearable items. However, a discounted gift certificate from Burlington's Outdoor Gear Exchange is an investment in future outdoor and athletic endeavors — and a show of support for the store Seven Days readers voted "best outdoor outfitter" in 2019. Located on the Church Street Marketplace, OGE, which recently reopened its online store, is selling gift cards with bonus value. For example, $250 buys a credit of $275 for wearables such as ski helmets, bike shorts and climbing shoes. Staying active never goes out of style.
How to buy: Order at gearx.com.

Also try: Outerwear, accessories and indoor loungewear from Burlington-headquartered Burton.
VT Mountain Peaks Unisex Tee
Chilling at a coffee shop or seeing a movie on a cinema screen is off-limits at the moment. Fortunately for Vermonters, the state has ample open-air destinations where folks can experience natural wonders while practicing social distancing. New Duds' VT Mountain Peaks Unisex Tee is a sartorial reminder of the places we can still visit. Sold by the Colchester screen-printing and embroidery operation, the soft cotton/poly shirt is adorned with the names of Vermont's 10 highest mountain peaks, including Camel's Hump, Killington Peak and the highest of them all, Mount Mansfield.
How to buy: Order at newduds.net for free shipping.

Also try: Graphic tees from Vermont Clothing Company in St. Albans.
Flannel Lounge Pants
As Vermonters stay home and stay safe, leisurewear has become a way of life. The Vermont Flannel Company keeps the homebound comfy with its Flannel Lounge Pants. Wear them while vegging on the couch with wine in hand, or pair them with a business casual button-down for a virtual work meeting — who would know? For every online order, Vermont Flannel will donate the funds to provide 10 Vermont Foodbank meals. Those who click "buy" on these plaid jammies can sleep easy knowing they've chipped in to help people in need.
How to buy: Order at vermontflannel.com for free shipping.

Also try: Cute and cozy PJs from Burlington- and Stowe-based Green Envy Boutique.