Courtesy Of Luke Awtry
Harrison Hsiang of the Couchsleepers
On April 6, Forbes published a piece with an eye-catching — and stomach-turning — headline: "Americans Are Excessively Eating, Drinking, Smoking Pot, Playing Video Games and Watching Porn While Quarantined." Though one could argue that each of those activities is fine in moderation, binging can quickly lead to burnout.
So what else is there to do while Vermonters are encouraged to stay home and stay safe? Thankfully, local businesses offer plenty of options in the reading and listening departments.
From record and bookstores to live music venues and electronics sellers, many of the state's small businesses are ready and waiting to serve customers, even though their doors are closed to slow the spread of COVID-19.
According to Burlington Records owner Ian Doerner, area businesses are prepared to go above and beyond for shoppers. "Everybody who's local — you want something, you want a record, you want a new rug or something — we're all here for you, and we all really appreciate the support, so that means you're gonna get what you want real quick," he said in a phone interview with Seven Days.
"Someone can just order an LP ... on the website or give me a call, and you can come down to the shop and pick it up in an hour."
In this week's installment of our weekly series spotlighting local shopping options, we've compiled some items for your eyes and ears — think headphones, Mad Libs and even a personal livestream concert. Whether you're looking to learn something or simply escape reality for an hour or two, these Vermont retailers can set you on the right path.
If you don't see your favorite retailers here, seek them out; this list is by no means comprehensive.

Couchsleepers' Donation Jukebox
Countless Vermont bands have turned to livestreaming concerts in place of in-person gigs. A few, such as Burlington's Couchsleepers, are using such platforms for altruistic ends. The local indie band has launched a unique series called Donation Jukebox, which treats fans to personal mini shows if they donate to Direct Relief, a national organization that provides personal protective equipment for medical professionals.
"We wanted to do something to help relieve the actual coronavirus," explained front person Harrison Hsiang.
Donate $10 or more to directrelief.org Then email your receipt to Couchsleepers at somnogram@couchsleepers.com to set up a personal mini concert.

Also try: Couchsleepers' latest album Only When It's Dark from couchsleepers.bandcamp.com. The band is donating proceeds from Bandcamp sales to the Vermont Foodbank.
— Dan Bolles
Afterlife by Julia Alvarez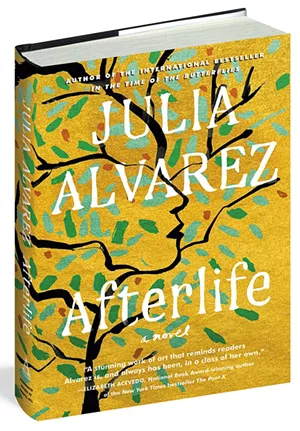 Travel may not be an option these days, but lit lovers know that books can transport readers to faraway places — and provide a view of the world through another's eyes. Published on April 7, Weybridge author Julia Alvarez's novel Afterlife follows Antonia Vega, a recently retired college English instructor navigating big changes — namely, her husband's unexpected death and the arrival of a pregnant, undocumented teen at her home. The latest book from the best-selling author of How the García Girls Lost Their Accents considers a timely question: "How do we live in a broken world without losing faith in one another or ourselves?"
How to buy: Order from the Vermont Book Shop in Middlebury. Call 388-2061 or email becky@vermontbookshop.com.

Also try: The Red Lotus by fellow Weybridge author Chris Bohjalian from Next Chapter Bookstore in Barre.
Vinyl Subscription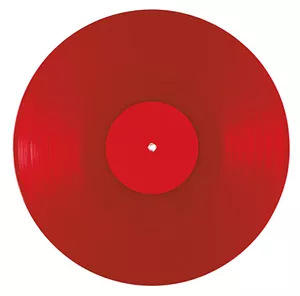 A package arriving at your doorstep can provide a glimmer of excitement amid the tediousness of quarantine. For music lovers, Buch Spieler Records, a downtown Montpelier staple dealing in new and used records and audio equipment, continues its ongoing vinyl subscription service. For one month, six months or a year, subscribers receive one new and one used record delivered by bike or post. Not a big fan of this old-school playback format? A CD subscription is also available.
How to buy: Subscribe at buchspielerrecords.com.

Also try: Hard-to-find records sold in Burlington book and music store Speaking Volumes' online Discogs shop.
'My Bleeping Family Mad Libs'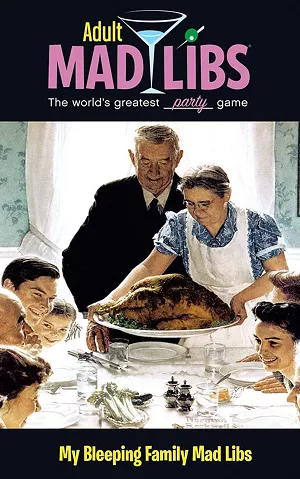 Choose a noun, an adjective and an expletive. Geared toward adults, the "My Bleeping Family Mad Libs" paperback challenges relatives to put their vocabularies to use filling in the blanks in stories about everything from holidays gone awry to challenging kin. Quarantined clans have a little harmless fun while, as the book's description puts it, "celebrating the crazy drama that all families experience, including your own!"
How to buy: Order from Phoenix Books, with locations in Essex Junction, Burlington and Rutland.

Also try: Magnetic Poetry Kits from Common Deer in Burlington.
Tote Bag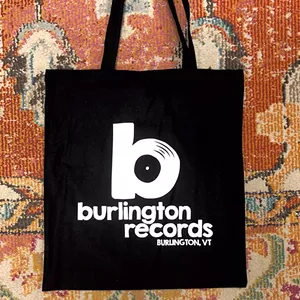 What better time for a deep dive into an artist's catalog than a government-mandated lockdown period? Though Burlington Records is closed to in-person shoppers, its website is brimming with merch for music lovers. Amid new and used albums, record collectors will find the shop's branded tote bags. Available in black or cream, these screen-printed sacks are the perfect size for carrying your Burlington Records haul after a curbside purchase.
How to buy: Order at burlingtonrecords.com for shipping, local delivery or curbside pickup.

Also try: Logo T-shirt from Autumn Records in Winooski.
Gift Card
Burlington restaurant and live music venue Nectar's recently launched its first online store, offering hoodies, trucker hats and other gear bearing the iconic club's logo. The Queen City establishment known as the place where Phish got their start is also selling gift cards redeemable as soon as the venue's doors swing open. Cards are available in denominations of $10, $25 and $50. Snag one and keep it in your wallet as a little reminder of concerts to come.
How to buy: Order at liveatnectars.com for shipping.

Also try: A gift card from the Highland Center for the Arts in Greensboro.
Sony MDR-XB550AP Wired 3.5mm On-Ear Headphones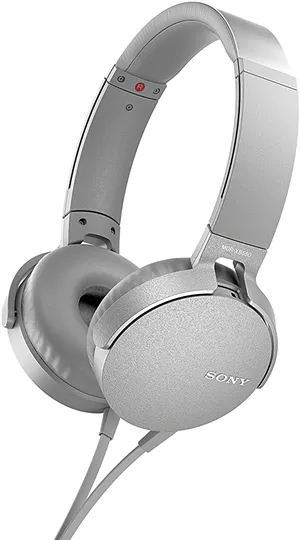 Is your roommate driving you mad by blasting true crime podcasts or their favorite nu metal albums at full volume? Consider sending them a passive-aggressive message with a pair of Sony MDR-XB550AP Wired 3.5mm On-Ear Headphones from Small Dog Electronics in Burlington. With cushioned earpads, extra bass and a built-in mic for phone calls, this sonic accessory should help you and your quarantine companion keep your sounds to yourselves.
How to buy: Order at shop.smalldog.com or call 800-511-6227 for shipping or curbside pickup.

Also try: Prism Vermont Bluetooth Speaker from the University of Vermont Bookstore in Burlington.
Kristen Ravin