Courtesy Image
Nitrile Gloves from Gardener's Supply
Raise your hand if fears about the food supply chain during this pandemic have prompted you to sow a victory garden — or at least get a few herbs for your front stoop. You're not alone.
While we all stay home as much as possible to slow the spread of COVID-19, the curve of home gardeners is rising. As Deputy Agriculture Secretary Alyson Eastman said in a recent Senate committee meeting, seeds "are seeing heightened sales this year. More folks being home, they want to grow their own gardens."
But when "nonessential" stores have been shuttered, where to buy those seeds and supplies? That's the focus of this installment of Retail Therapy, a weekly guide to shopping local during the coronavirus crisis.
Many garden centers, nurseries and greenhouses are still operating for delivery or curbside pickup. They may not all have easily browsable online inventories, but they're stocked (and restocking) as best they can. Since everyone's garden is different, call your local outlet to see whether it has the plants and supplies you need.
And read on for a variety of garden gear anyone could use. Small businesses are facing a great deal of uncertainty during this shutdown, and your purchases help to ensure their survival.
"Burlington has risen up to support us," said Jana Qualey, owner of College Street's Home & Garden Vermont. "I feel confident that, when the time comes, we will be able to open our doors because of the support of the community."
If you don't see your favorite retailer below, seek them out; this list is by no means comprehensive.

Nitrile Gloves
Gardening is inherently "dirty" work — but that doesn't mean your hands should suffer. These nitrile gloves, available at Gardener's Supply locations in Burlington and Williston, are lightweight but tough enough to fend off thorns and twigs. Best of all, you can feel good about where your money is going: Gardener's Supply donates 8 percent of company profits to "programs and organizations that are using gardening to improve the world." And, during this time of crisis, it's working to source N95 masks for health care workers, as well as supporting the Intervale Center, KidsGardening and AmpleHarvest, according to retail marketing supervisor Meredith White.
How to buy:

Order at gardeners.com.

Also try: Donate to the Northeast Organic Farming Association of Vermont's COVID Response Fund to support farmers and farm shares for low-income and vulnerable Vermonters.
Vegetable Gardening for Dummies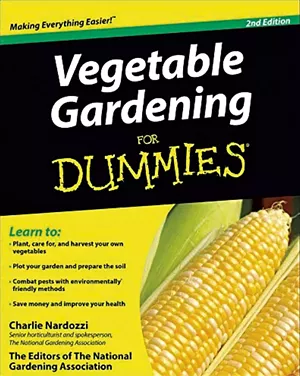 Just getting into gardening? There's a lot to learn, from soil and sun to crop selection and pest management. If you've got questions, dumb or otherwise, Vegetable Gardening for Dummies has answers. The hands-on guidebook by local gardening guru Charlie Nardozzi is sold through Shelburne's Flying Pig Bookstore. Dig into nearly 400 pages of helpful illustrations and how-to techniques for planning and growing a beginner's veggie garden.
How to buy: Order at flyingpigbooks.com for shipping, local delivery or curbside pickup.

Also try: Up in the Garden and Down in the Dirt, a kids' book by Essex, N.Y., author Kate Messner. Available from Phoenix Books, with locations in Essex, Burlington and Rutland.
Muckster Shoes
Though we're stuck at home, we can still #MuckTogether — that's a current hashtag of the Original Muck Boot Company, which fashions waterproof footwear to withstand a Vermont mud season. So, for trodding through dewy grass or damp dirt in your garden, pull on a pair of Mucksters, sold by Vermont Gear/Farm-Way in Bradford. The comfy shoes offer high traction for slippery situations, rubber outsoles for easy cleaning, and breathable lining to keep your little piggies nice and dry.
How to buy: Order at vermontgear.com.

Also try: Waterproof clogs from Lenny's Shoe & Apparel, with locations in Barre, St. Albans and Williston.
Compost Tea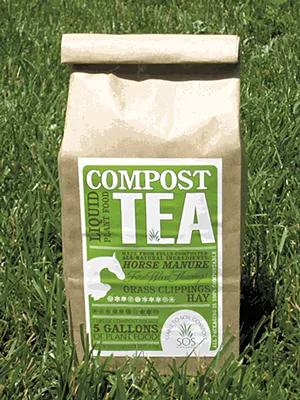 Is your soil sending out SOS signals? Pour it a cup of beneficial Compost Tea, an all-natural plant health booster made by SOS for Your Soil and sold by Hinesburg's Vermont Wildflower Farm. The fast-acting nutrient contains microorganisms that work to revive suffering soil, increase plant growth, and make plants more resistant to pests and disease. Whatever you're nurturing, this is helpful to have on hand.
How to buy: Order at vermontwildflowerfarm.com.

Also try: Vermont Compost Company's Compost Plus, from Red Wagon Plants in Hinesburg.
Self-Watering Herb Planter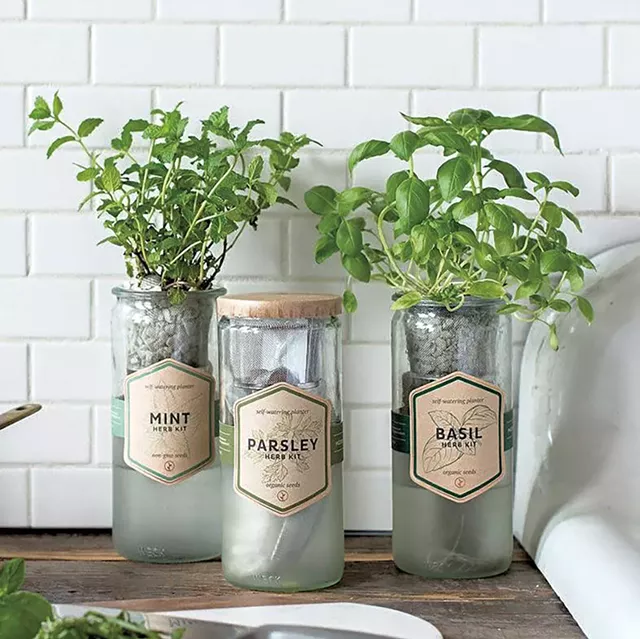 Not everyone was born with a green thumb. Luckily, self-watering herb planters promise to "take the guesswork out of gardening." Sold by Common Deer in Burlington, this kit includes a sleek glass jar and everything needed to grow organic basil, cilantro or mint for your kitchen. Let the passive hydroponic system do the watering for you. Maybe next year you'll be ready to sow your own seeds.
How to buy: Order at commondeer.com for shipping or local delivery.

Also try: Seed kits from Burlington's Homeport.
Sun Hat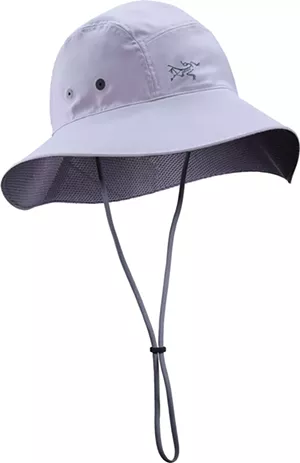 A sun hat is no replacement for sunscreen — SPF up, people! — but a nice lightweight bucket hat can provide welcome shade for those long, sunny days ahead in the garden. (They're coming, we promise.) The Arc'teryx Sinsola Hat, sold by Burlington's Skirack, is air permeable, offers ultraviolet protection and compresses small enough to fit comfortably into your pocket.
How to buy: Order at skirack.com for free local shipping or curbside pickup.

Also try: Packable straw haw from Orvis in Manchester.
Maker Skirt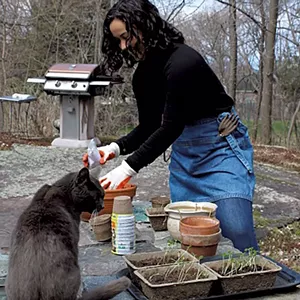 Courtesy Of Nea Arentzen
Maker Skirt
For hauling around a trowel, gloves and perhaps the occasional freshly harvested cucumber, Tove Ohlander's Maker Skirt blends form and function beautifully. The Burlington designer, artist and entrepreneur has developed a fair-trade, organic, sustainably produced wraparound skirt with multiple pockets and a tool loop — "for folks to feel well dressed, protected, and prepared," she notes on her website, Tove by Design. For more coverage, check out her new Farm Apron Dress, with a bib and a tulip-shaped pocket, developed with Emily von Trapp of Waitsfield's von Trapp Flowers.
How to buy: Order at tovebydesign.com or Burlington's Home & Garden Vermont for shipping, free local delivery or curbside pickup.

Also try: Find gardening tools at Williston's Village Hardware.