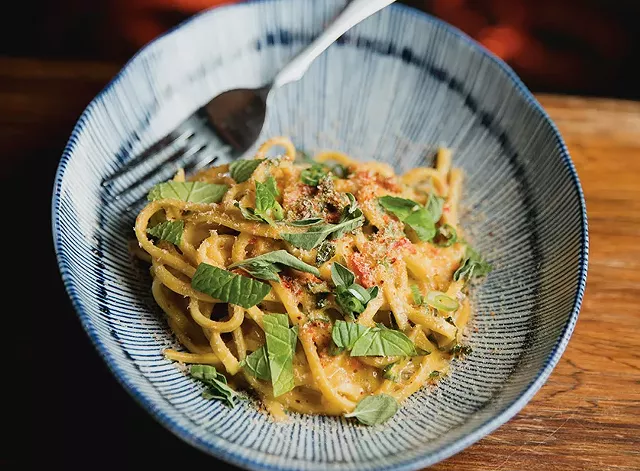 One look at Misery Loves Co.'s menu suggests you're in for a memorable meal. Scrawled on a chalkboard above the open kitchen, each plate is a story of the season. Last summer, there was chilled asparagus soup with yogurt dashi and a spoonful of trout roe. Last fall? Three-squash salad with heirloom apples, toasted pumpkin seeds and miso-cured pickles; foraged mushrooms with goat cheese and Asian pears; and housemade tagliatelle with pork ragú, smoked tomatoes and ricotta.
Under chef-owners Nathaniel Wade and Aaron Josinsky, the food is experimental — toying with ingredients, flavors and textures — and perfectly executed. Their ability to consistently deliver on both counts has nabbed the Winooski restaurant two James Beard Award nominations for best chef in the Northeast.
Warm and minimal, with simple metal chairs and tables dressed up in candlelight, the space lets the food take center stage. A wraparound bar offers front-row seats to the open kitchen, where a small crew of cooks turns out labor-intensive, slow-food dishes — think homemade squid-ink farfalle or Someday Farm pheasants that were hung for months in the walk-in cooler and occasionally misted with brandy.
46 Main St.
Chittenden County
Winooski, VT
802-497-3989
American (New)
Small plates are suited to a romantic meal for two. Larger dishes such as fried chicken — exhibit A for finger licking and drumstick stealing — call for an elbows-on-the-table approach with friends.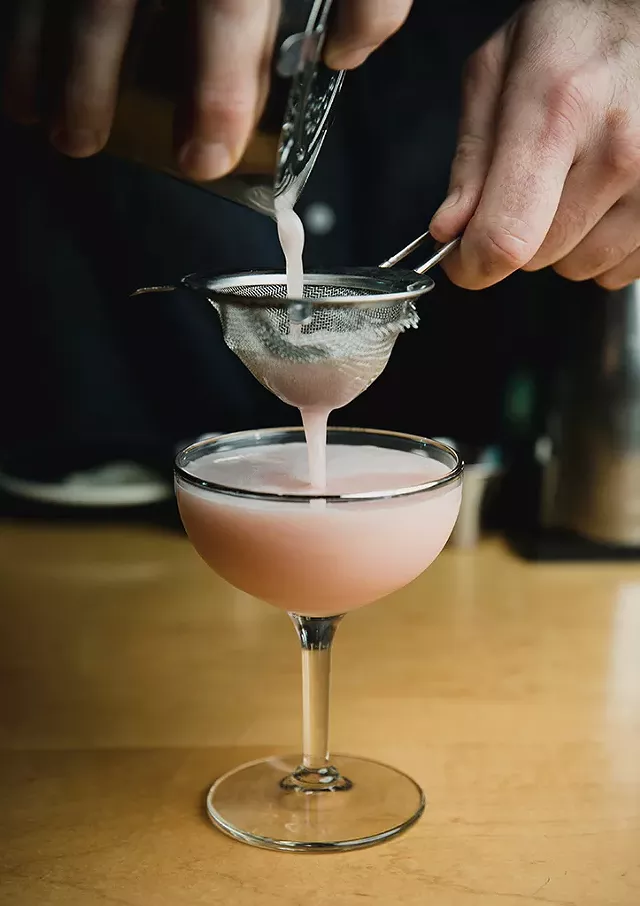 Beverage selection is no slouch, either: You can get a great craft beer, a pour from the well-honed wine list or a cocktail such as My Uncle Oswald, a nod to writer Roald Dahl made with gin, génépy, egg white and "snozzberry" shrub.
The restaurant proves that the adventurous, finely tuned plates of an upscale eatery and the comforting fare of a neighborhood bistro aren't mutually exclusive. Misery is inspiring yet familiar; challenging yet soothing. And it loves company — so pull up a chair.