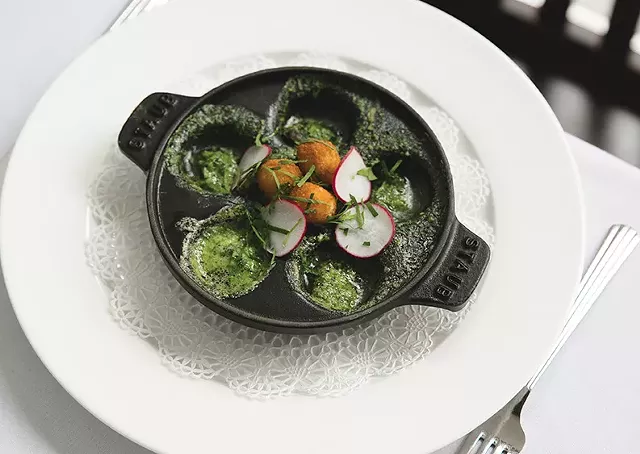 The restaurant as we know it was invented in France, and, for a long time, going out to dinner in America meant eating French food. Even when more varied spots later sprung up, visiting a fancy restaurant still meant ordering aubergines grillées instead of grilled eggplant. Some places went so far as to rebrand the Caesar salad — invented in Mexico by an Italian — as salade César.
Brent Harrewyn
Hervé Mahé
But the pendulum has swung the other way. As casual restaurants, with their laminated menus and heaping portions, became the 'Merican norm, white linen and impeccably dressed servers began to read as snobby. And, with the welcome rise of other world cuisines in U.S. cities, Continental dining lost its primacy.
Nowadays a true French restaurant is hard to find, but Burlington has an utterly charming one in Bistro de Margot. Here, chef Hervé Mahé prepares finely crafted classic dishes, such as snails drowning in parsley-and-garlic butter, and superbly seasoned country-style pâté with cornichons and mustard.
Yet Burgundy-born Mahé also lets Vermont ingredients and a hint of global flavor inform the fare. One fall menu, for instance, offered leek soup with fried shiitake mushrooms and ginger salt. Summertime featured pearly, plump scallops served over tomatoey polenta cakes with asparagus and Spanish chorizo.
126 College St.
Burlington, VT
802-863-5200
French
Playful perfection is the marker of Bistro de Margot's menu, and the luscious desserts are no exception. Lemon curd arrived in a jar and was topped with strips of gooey candied lemon peel and dots of meringue, torched to a deep brown. It was both fun to behold and swoon-inducing to eat.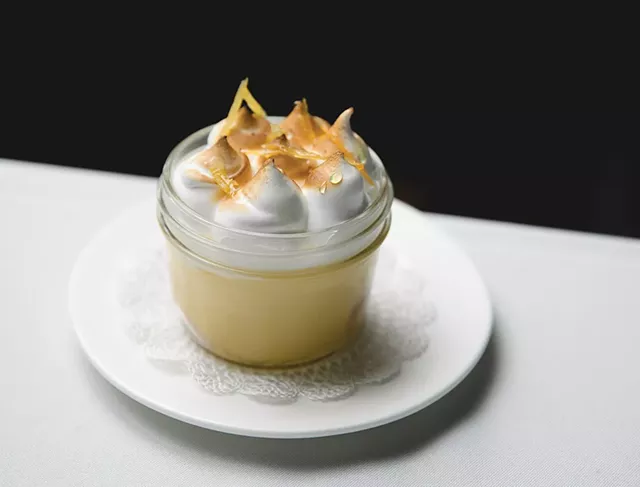 The relaxed elegance extends to the service. Diners who compliment the sumptuous sauces may find a grinning server encouraging them to lick their plates. And while not all chefs make a point of visiting with customers in the dining room, Mahé stops by every table with a ready laugh and stories to tell.
The chef's ability to blend the best of French technique with the casual flavor of Vermont dining makes Bistro de Margot one of Burlington's best restaurants du jour.