From Brookfield's famous floating bridge, Sunset Lake reflects gently distorted maple trees, the docks that dot its perimeter and an old red barn with a missing windowpane. Here chef Lee Duberman and sommelier Richard Fink operate Ariel's Restaurant out of the sprawling farmhouse they share with their sons, Simon and Noah.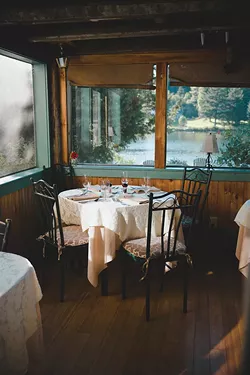 Given the rural setting, one might expect Ariel's to serve standard New England cuisine. Happily, that's not the case. Duberman draws influences from all over the world — including the family's winter home in San Miguel de Allende, Mexico — to create dishes exploding with flavor.
One meal began with petite Prince Edward Island mussels in red curry broth — so good there was no shame in slurping the liquid straight from the bowl — and a plate of jicama tacos with crispy fried shrimp and tangy cilantro-lime slaw. The next course brought delicate ricotta gnocchi with roasted mushrooms and crisps of Asiago cheese, followed by plump local quail with pomegranate-honey glaze and chickpeas. The dinner table at Ariel's travels from Thailand to Mexico, Italy to the Middle East, becoming a playground for experiencing the Earth's most exciting tastes.
Fink's wine pairings and creative cocktails stand up to his wife's far-reaching food philosophy. Consider the aptly named Globe Trotter, which combines tequila, amaro and Priorat Natur vermouth, smoothing out the herbal bitterness with a purée of passion fruit. The Apple Blossom, delicately fruity without being cloying, mixes vodka and Calvados with a housemade lemongrass-ginger cordial. An equally nice selection of after-dinner drinks complements desserts such as lavender-honey panna cotta and tres leches cake served with sorbet and garnished with violets.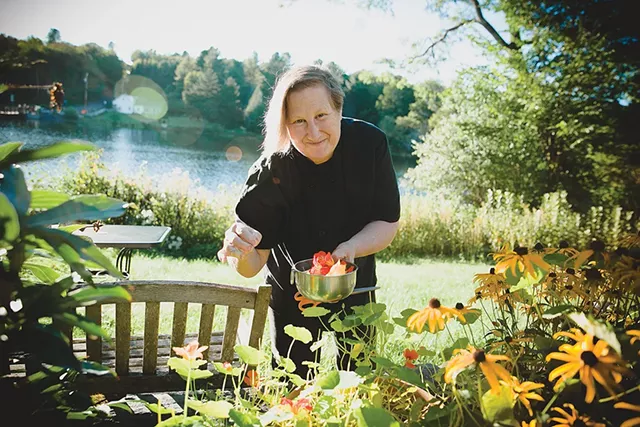 To accommodate their own globe-trotting, the Duberman-Finks close the restaurant from mid-October to late April. The limited season, inspired food and drink, and those gorgeous lake views combine to make every visit to Ariel's feel like a special occasion.