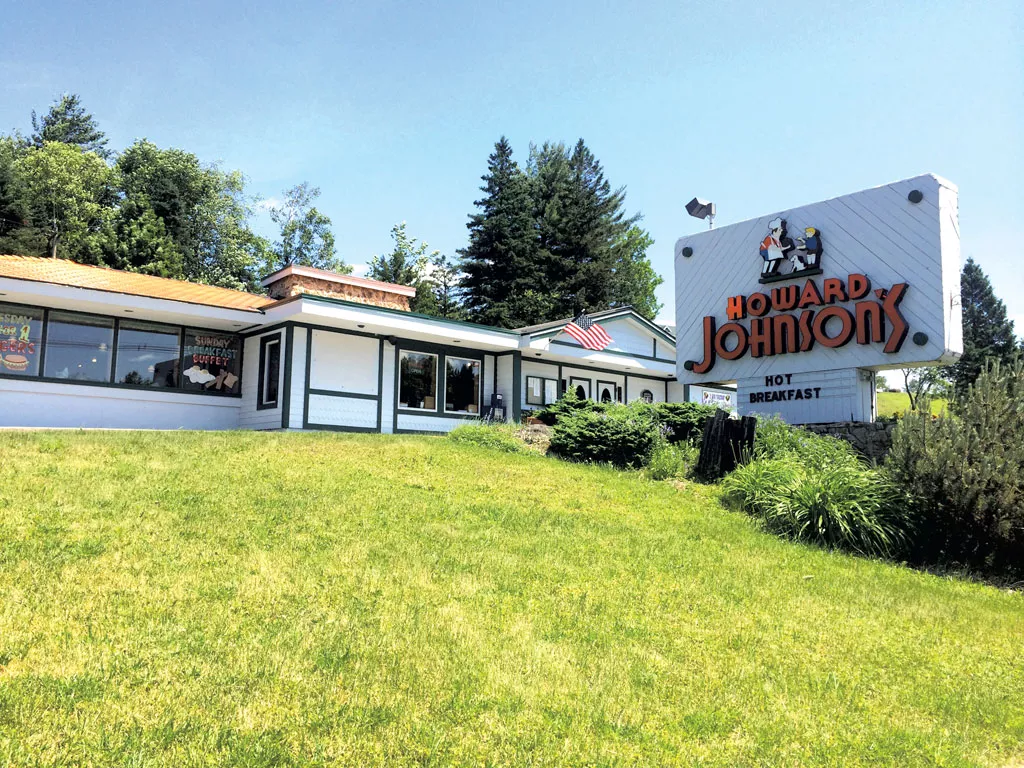 Alice Levitt
Howard Johnson's, Lake Placid
While one northern hostelry expands, another one implodes. The Black Lantern Inn and Brewpub in Montgomery served its final meal on Sunday, March 29. On the inn's website, the owners posted a thank-you to loyal customers along with a phrase in Comic Sans type: "It seldom turns out the way it does in the song..." Calls were not returned by press time.
Just a year short of its 60th birthday, the Lake Placid Howard Johnson's closed its doors on Tuesday, March 31. The only two remaining links in the once-massive restaurant chain are now in Bangor, Maine; and Lake George, N.Y., where John LaRock of South Glens Falls reopened the HoJo's in January. Originally established in 1953, LaRock's restaurant trades in fried clams, liver with bacon and onions, and baked mac and cheese — the same tastes of the past for which some Vermonters drove to Lake Placid.
Montpelier diners looking for Korean-style pork lettuce wraps, southwestern steak asada and smoked burgers are fresh out of luck. Vermont Thrush Restaurant has closed, its phone disconnected.
Sarah Moos, who owned the restaurant with chef-husband Cameron Moorby, posted on the Thrush's Facebook page: "Thank you all for your continued patience and support as we go through this process of dismantling the restaurant. As much as we love doing what we did, raising our newborn son is a top priority for the both of us, and we wish to devote as much time as we can to doing just that."