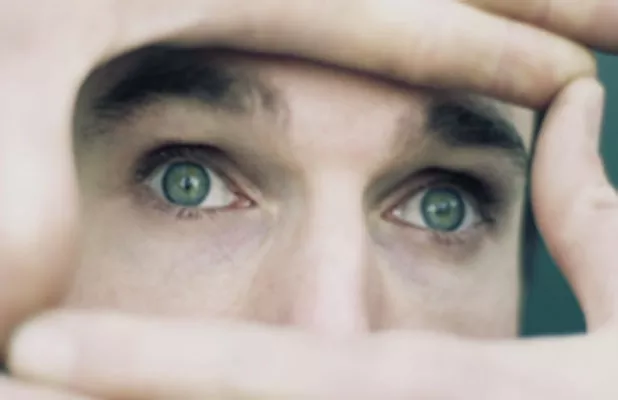 Johannes Ziegler in "Watcher"
Appropriately for spook season, one of the biggest sensations of last week's Vermont International Film Festival was death — A Band Called Death, that is. Directed by locals Mark Covino and Jeff Howlett, the music doc played to a packed house at the Essex Cinemas and netted the fest's Audience Award.
Crowds also showed up for the award-winning shorts in the Vermont Showcase when they got a second screening on Sunday afternoon. Burlington filmmaker Matt Day snagged the James Goldstone Award for "Shape of Things to Come," his visually striking documentary portrait of local musician Nick Zammuto (watch it here). Mira Niagolova's "Welcome to Vermont," which won the Ben & Jerry's Award, was an absorbing look into the lives of several local refugee families and their mixed feelings about becoming Vermonters.
Later on Sunday, four teams of groggy college students made their way to the Main Street Landing Film House to present their entries in the second annual Sleepless in Burlington 24-hour film competition. Among other requirements, each film had to incorporate the words "a storm is coming."
The Burlington College team took that a step further by making nasty weather drive the action in their film "Watcher" (watch it here). After a boob-tube addict (Johannes Ziegler, pictured) loses his cable service to an outage, he wanders outside and tries to process the world like a TV screen, with bizarre results.
The BC team won the judges' top prize and Best Actor for Ziegler, while the audience award went to the University of Vermont team's "Mixed Bag," which made clever use of Pierre Hardy's downtown-Burlington mural, "Everyone Loves a Parade!" A fable that suggested "Twin Peaks" in B'Town, it featured a memorable character called "Bathtub Boy" who literally bathed in his breakfast.
For the complete list of VTIFF Vermont Showcase winners, click here. See you at the fest next year!