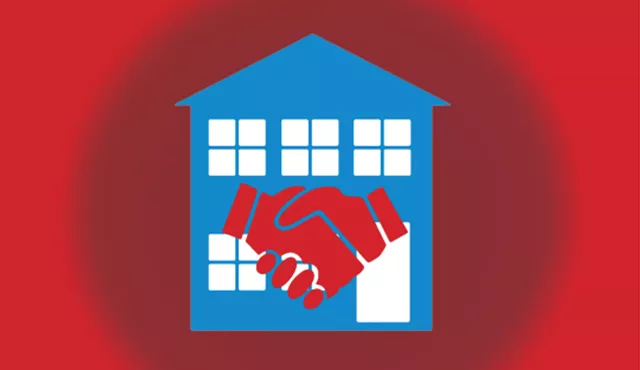 Everyone could use a break right now.
That was Jim Diehl's thinking when he restructured his mortgages to help his tenants. He asked his bank to defer three months of payments on the principal for his three rentals. That way, Diehl pays just the interest and escrow, savings that he's passed on to his tenants. Each will pay about 40 percent less than they usually do, until July 1.
Diehl admitted that "it's not all altruistic" — he still expects something.
"Hopefully, this'll allow them to pay me, and I can cover my expenses. And it gives them a break while they're trying to cover their expenses," he said.
Diehl said he's a self-employed carpenter and, with his own hours cut amid the pandemic, understands that people are struggling and could use a little help.
Among those is Mike Charlton, who lives with his dog in an apartment Diehl owns on Jackson Street in Essex Junction. Charlton works at Blodgett Oven, which he said has taken a huge hit in orders since the coronavirus crisis shut down construction and restaurants around the country. That's meant layoffs and reduced hours for employees; Charlton's lost 16 hours of work a week. He said his bosses have warned that the changes could last six to nine months.
So when Diehl dropped Charlton's rent from $1,150 a month to $700, "it definitely helps prepare for the long haul," Charlton said.
"He cares a lot about his tenants and tries to make sure we're all taken care of and comfortable during this," Charlton said.
Diehl said he hopes that other landlords follow his lead.
"This just seemed like a no-brainer," he said. "I can cut them a break and still make my bills. Why would I not do this?"