More than 5,100 people died in Vermont in 2014, according to the Vermont Department of Health. Some of them — such as former senator Jim Jeffords, Vermont Law School professor Cheryl Hanna and poet Galway Kinnell — made headlines.
Most didn't, living largely out of the public eye. But each one had friends, loved ones and, in many cases, careers or interests that contributed to the civic, economic and cultural fabric of the state.
Some of the deceased have already been featured in this paper, with obituaries in our Life Lines section. But for this year-end issue, Seven Days writers researched their own accounts of some remarkable Vermonters who died in 2014. Woven throughout this collection of miniprofiles are several familiar narratives — among them the rise of a local tech company, the tragic consequences of heroin addiction, the loss of rural traditions and the defiant persistence of free spirits.
In sharing these stories, we aim to honor the memories of those who died, and to deepen readers' understanding of the diverse and extraordinary array of people who call Vermont home.
"I've Climbed the Next Mountain"
Anne Mausolff, March 3, 1923–June 8, 2014
Courtesy of Shanti Brubaker
Anne Mausolff jumping off the roof of her house
One March day a few years ago, when southern Vermont was covered in snow, Shanti Brubaker got a call from Anne Mausolff, her then-octogenarian friend. "She calls me up and says, 'I want you to come over and take pictures of me. I'm jumping off the house today,'" Brubaker recalls.
So she drove to her friend's octagonal home in Andover. After Brubaker arrived, Mausolff clambered onto the roof and then leapt, joyfully, into the high snow banks piled near the side of the house. Then she did it again.
An eightysomething woman jumping from a roof for fun might seem unusual, but Brubaker wasn't surprised. Mausolff was a fiercely independent woman, friends say: smart, well read, strong in mind and body. She built her house herself, with help from her father and friends; she lived there alone for 38 years, much of that time without running water. Her 90th birthday present to herself? Her first hot water heater. Mausolff moved to West River Valley Senior Housing in Townshend just a few months before she died on June 8 of natural causes. She was 91.
By all accounts, Mausolff led an unusually full life. Born in Boston, she spent her childhood traveling frequently, attending boarding schools and skiing in Europe. At 18, she became a Roman Catholic nun. She left the vocation at 43, went to graduate school for a degree in library sciences and then spent a few years as the art librarian at Smith College. She was a first aid and mountaineering instructor for the National Ski Patrol and a certified Nordic ski instructor.
In her free time, Mausolff cultivated a number of hobbies, among them the study of ancient religions, calligraphy, Reiki and dowsing. She belonged to local poetry and writing groups, and painted watercolors and pastels. A talented calligrapher, she'd teach her friends' young grandchildren to write their own names with flair.
Mausolff spent much of the last three decades adventuring with her close friend Edna Northrup. The two met in the early '80s when the widowed Northrup went with friends on an inn-to-inn cross-country-ski trip in Vermont. Mausolff was their guide. The two hit it off almost immediately.
At the time, Mausolff was 500 miles shy of hiking the entire 2,160-mile stretch of the Appalachian Trail. Northrup had always wanted to hike the AT, so she accompanied Mausolff on the final stretch. Then the two started over together at the beginning. It's a tradition for thru-hikers to adopt a trail nickname. Northrup took "the Druid," Mausolff, "the Shaman." Privately, the women referred to themselves as "the pixies in their sixties."
After they finished the AT, the pair went on to hike the 46 high peaks in the Adirondacks, and then the 111 highest mountains in the Northeast. Many of them lacked trails, so Mausolff and Northrup used compasses and altimeters to navigate their climbs.
"The two of us would just head off and take whatever time we needed," Northrup recalls. "We knew how to pace ourselves. We knew how to take care of ourselves. It was just a wonderful experience."
The pair hiked and skied together for decades. Mausolff, who never married or had children, folded herself into Northrup's large family. For 30 years, she spent every Christmas at the Northrup home, with Northrup's five children and numerous grandchildren. Northrup describes her friend as a remarkable, one-of-a-kind woman.
"You don't find Annes growing on a tree, I'll tell you," she says. "I could not replace Anne, and I would not try, because [our friendship] was too special."
Well into her later years, Mausolff would load her backpack and walk the streets of Andover to stay fit, though she preferred to get her exercise splitting wood. She used a chainsaw until she was 88, at which point she switched to splitting her firewood with an ax.
Mausolff chose the inscription for her gravestone a few years ago. The simple marker rests by a stone wall at the edge of a cemetery bordering the property where she lived for nearly 40 years. It reads: "I've climbed the next mountain for a new view."
— KATHRYN FLAGG
"So Good at Winning People Over"
Jason Richard Allen, August 9, 1979–October 18, 2014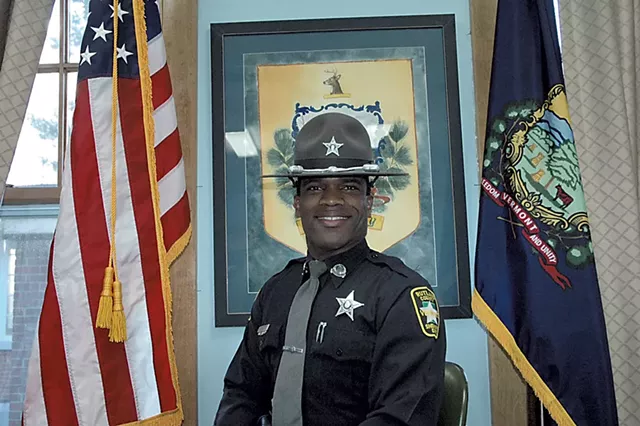 Courtesy of Rutland County Sheriffs Department
Jason Richard Allen
Jason Allen had a knack for touching people's lives in a positive way. That's not a trait people typically associate with police officers, his mother, Pamela Allen, says with a chuckle. But her son's easy smile, infectious laugh and ability to always seek out the good in people — even in those he arrested repeatedly — may explain why he was, in her words, "so good at winning people over."
That's not just a mother's rosy view of her son. Allen worked for the Rutland County Sheriff's Department for 13 years; he was 35 when he died of liver cancer on October 18. Shortly after his death, a lieutenant from the sheriff's department stopped by her house and told her about a family that had given him and Jason "a whole lot of trouble" over the years.
"[The cops] were constantly at their house, constantly," she recalls. But one day, after a member of that family collapsed, Sgt. Allen did CPR on the man until the ambulance arrived.
"The family never forgot that," Allen says. "Today, they'd give him the shirt off their back."
It's not hard to find others who felt a deep affection for Allen. Michael Philbrick, now an officer with the Montpelier Police Department, was a cadet at the Vermont Police Academy when he met Allen, who worked there part-time as a trainer. Philbrick, a six-foot-four former Marine who'd served in Iraq, was at first intimidated by the shorter but muscular man who was his drill instructor. But as Philbrick got to know Allen, he soon realized his instructor was just "a great big teddy bear." Today, Philbrick considers Allen a mentor and role model.
In February, two months after Allen was diagnosed with cancer, several of his coworkers organized a fundraiser for him and his family in Rutland. According to the benefit's Facebook page, hundreds attended the event. An additional fundraising page set up to help his family defray medical costs logged $10,551 in donations.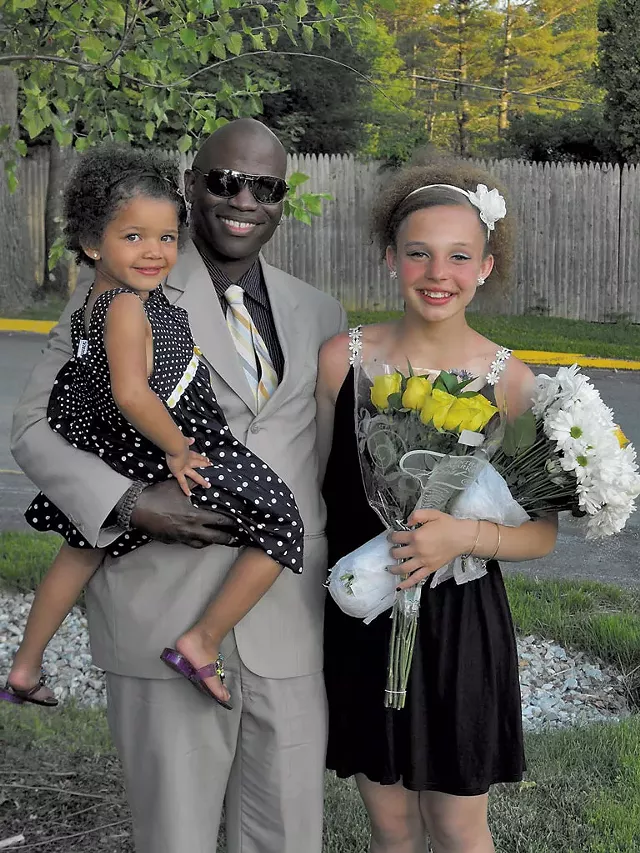 Courtesy of Jason Allen's Family
Jason with daughters Malia and Arianna
Shortly before the benefit, Rutland County Sheriff Stephen Benard told the Rutland Herald that he'd never received a single complaint about Allen. "In my 35 years' experience," Benard noted, "I've never had that with a deputy or any other officer I supervised."
Evidently, Allen began making lasting impressions on people from an early age. According to his mother, Allen was born two months prematurely and weighed just 2 pounds, 6 ounces. He spent the first few months of his life in the neonatal unit in Burlington.
"His pediatrician told me, don't expect anything because he's too small,'" his mother recalls. "But he survived."
Allen, who grew up in Rutland, was the only African American student at Rutland Town Elementary School. Yet Pamela says that Jason's race was never an issue for him or his friends. In fact, she says, he was such a popular student and strong athlete that, when he decided to attend Mill River Union High School in North Clarendon rather than Rutland High School, many of his friends — and several of their parents — tried to convince him to change his mind.
Allen's father, Bobby, was also a police officer, though he never got to see his son become one. The elder Allen died in 1998 of lung cancer while Jason was still at Siena College studying psychology. At the time, Pamela says, she never suspected her son would follow his father's path.
After graduating college, Allen returned to Rutland and got a job working in nutrition at Rutland Regional Medical Center. Though he worked there only a short time, he made an impression on his coworkers. During his final stay at the hospital earlier this year, so many staffers visited his room, his mom remembers, a maintenance man brought up extra chairs to accommodate them all.
The visitors dearest to him were his "soul mate," Danielle Miller, and two children — his daughter Malia, 4, and her half-sister Arianna, 12, who lived with the family.* He called them both his daughters.
Pamela says Jason and Arianna volunteered regularly at a local homeless shelter. As she recalls, for months a man there would talk to Arianna but not to Jason, because he was a cop. But her son never gave up on him.
"One day Jason said to me, 'You remember that guy I was talking about?'" she says. "Well, he's finally talking to me now!'"
— KEN PICARD
"Carolyn Had Her Eyes on the Horizon"
Carolyn (Storrs) Edwards, June 6, 1950–October 19, 2014
Courtesy of Carolyn Edwards' Family
Carolyn with sons Zachary and Trenton
In the rapidly evolving information-technology field, the only constant is change. Carolyn Edwards, CEO of Colchester-based C2, knew that as well as anyone.
Until she died in October of fallopian tube cancer, the 64-year-old South Burlington resident helmed one of the state's best-known IT services firms. C2's 55 employees design, develop and support IT systems for businesses including Vermont Teddy Bear Company, Orvis and National Life Group.
Edwards led the company from the very beginning. She was one of four cofounders, who met while working for Digital Equipment Corporation's Burlington office. When Digital announced it was leaving the state, Edwards, Martin Thieret, Todd Kelley and Melissa Dever decided to stick around and start a consulting company. They'd use the relationships with national technology vendors they'd developed at Digital to help local companies with their computing needs. In 1993, they launched their new venture, then called Competitive Computing.
Each of the partners had a unique skill set, says Dever, vice president of engineering. Edwards contributed the strategic vision. "Carolyn had her eyes on the horizon," she says. When the team met with clients, Dever recalls, "She was the one saying, 'Here's an opportunity for you to transform your business in the next five years.'"
Edwards, who grew up in Williamstown, didn't have a technical background. She majored in psychology at the University of Vermont, recalls her younger sister, Sandy Begin. In the 1970s, she and her then-husband, Jim Edwards, moved to Boston, where Carolyn worked in the personnel office at General Radio. When the couple returned to Vermont a few years later, Edwards took a human resources job at UVM before ending up at Digital, where she managed a technical team. She and her husband divorced in 1988.
Courtesy of C2
Carolyn Edwards
She may not have known how to configure a server, but Edwards was always "very focused and very determined," says Begin.
Dever concurs. As CEO, Edwards scoured Fortune and Forrester Research looking for new ideas and trends.
Her efforts paid off, says John Evans, a former client. Now senior adviser to UVM's president and provost, Evans was dean of the College of Medicine in the 1990s. He worked with C2 to help the medical school integrate computing technology into its learning environment. Evans describes Edwards as "a strong, visionary and unassuming leader" who always did her homework.
Edwards, he says, would show up for their meetings with "a 40-slide PowerPoint presentation." He would routinely ask her to skip ahead to the final slide, outlining how C2 would execute the project. "I don't know whether there really were more than a couple of slides," he says. "When I once asked her about it, that twinkle came to her eye and there was a little laugh."
Evans says C2 helped the school develop technological tools to make its curriculum more interactive. He describes Edwards as an uncommonly good consultant, who made the ideas she presented seem like they were his. "She took the time and effort to understand who we were, what we were trying to accomplish, and work with us to build the solution," he says. "Having heard from other businesses, I don't think that was unique to us. It was the way she worked and who she was."
When she wasn't working, Edwards loved getting out on the water. She owned a sailboat and enjoyed bringing her two boys, Zachary and Trenton, to Cape Cod.
Lisa Ventriss, executive director of the Vermont Business Roundtable, recalls a speech Edwards gave to a group of "emerging leaders" in 2010 that combined both of her passions. In it, Edwards, who was a Roundtable member and served on the board for five years, compared starting her business to swimming in the ocean.
"She said you can either be crashed by the waves or you can learn how to ride them," Ventriss recalls. "You have to anticipate the next trend and ride over the turmoil, or be crashed. There's always going to be that next wave."
— CATHY RESMER
"He Was Always a Pretty Big Risk Taker"
Christopher "Critter" Scott-Smith, June 26, 1993–October 2, 2014
Courtesy of Christopher Scott-Smith's Family
Christopher Scott-Smith
Christina Scott-Smith wasn't wild about naming her only son Christopher. She loved the name, but not the inevitable shortening of it to "Chris."
She needn't have worried about that.
Days after she gave birth, a young family member struggled to pronounce "Christopher." It came out sounding more like "Critter." The nickname stuck.
Teachers, friends, relatives, even his parents adopted it, using it well past the age when boys usually insist that pet names be discarded. He was Critter to everyone, for all 21 years of his life.
When Critter was 9, Scott-Smith and her husband, Jason, gave him his first motorized dirt bike. He was so excited, he cried a little.
He practiced riding it on friends' courses in town, and in nearby Bethel. On weekends, Critter competed in races in Derby, Vt., and Canaan, N.H., soaring on his green-and-black Kawasaki bike and shaking off ugly spills as if they were minor inconveniences.
"He was so competitive," Scott-Smith says. "It was a huge adrenaline rush. He was always a pretty big risk-taker. It's just how he was made."
Critter also played basketball, baseball and football at Hartford High School.
But a couple of dirt-bike wrecks left his knee damaged. He was in pain, but was reluctant to have surgery. "He didn't want to miss any sports or racing," his mother says, "so he wanted to hold out as long as he could." By 2011, his senior year, the pain was too much, and he agreed to an operation.
The surgery led to two developments that would forever alter Critter's life: He gave up dirt biking, and he took prescription Percocets to ease his pain.
Courthouse dockets in Vermont are littered with defendants whose drug problems began with a seemingly innocuous pain-med prescription. Critter's family believes that's what happened to him. And his mother wonders if the loss of dirt biking left him searching for a new thrill.
Critter became a heroin addict. "I was very naive about it," Scott-Smith admits. "I don't know what I was supposed to be looking for when it started. He was that risk-taking, adrenaline-type guy."
Critter got clean, then relapsed and, about a year ago, got clean once again. Throughout that time, he lived at home in White River Junction, and joked with his mother that he had no intention of ever leaving. He worked as a carpeting and flooring subcontractor.
He had a girlfriend and liked hanging out with his parents: When they went to barbecues with their friends, Critter tagged along, playing horseshoes and cards like he was one of the gang.
"He was 21," his mother says. "He was living in the day."
Critter died at home on October 2, police say, after using a mix of heroin and Fentanyl, a deadly opiate that causes decelerated breathing and respiratory arrest, and is nearly impossible to detect. He was one of nine Upper Valley residents to overdose on Fentanyl in the fall. Police say it's unlikely that he had any idea the heroin was spiked with the deadlier drug.
His family still doesn't know what went wrong.
"He had been good for a long time," Scott-Smith recalls. "We saw him every day. I was shocked."
In fact, his parents had been encouraged when Critter announced he wanted to ride his dirt bike again. He wasn't going to compete as intensely as he did in his teenage years, but he wanted to be back out on the track. He had been tinkering with his bike in their basement, hoping to get it ready for the summer.
It's still there.
— MARK DAVIS
"Everyone He Taught Will Carry a Piece of Harold With Them"
Harold Luce, October 11, 1918–August 13, 2014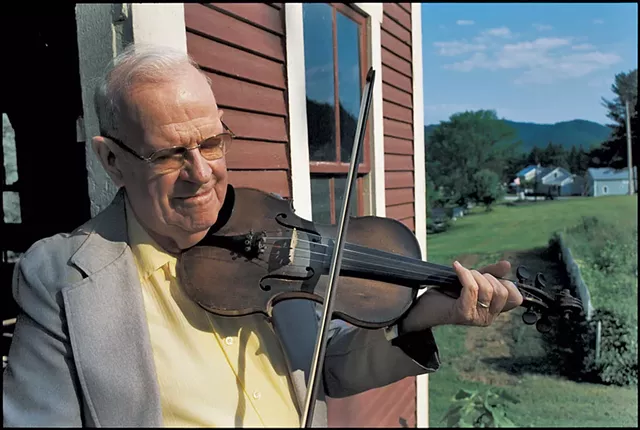 Courtesy of Harold Luce's Family
Harold Luce
A reporter once asked Harold Luce what it would take for him to stop playing the fiddle. After a thoughtful pause, Luce responded in his dry, Yankee drawl, "I don't know ... Death, I guess."
He was right. In August, the 95-year-old fiddler and dance caller played the last dance of his 80-year tenure with the Ed Larkin Contra Dancers. Four days later Luce promenaded to the great barn dance in the sky following unexpected complications from a surgery. With him went one of the last living links to an era when square dances regularly — and sometimes spontaneously — happened in barns, grange halls and farmhouse kitchens, and featured now-obscure dances with names like the Portland Fancy.
Luce grew up working on his family's farm in Chelsea. In the 1930s he married Edith Keyes, who passed away in 1997. The couple raised six children in Brookfield, and ran a farm. Luce also worked for 25 years at a machine-tools factory in Windsor. But music defined him. Case in point: Luce continued fiddling even after a mowing accident claimed two fingers from his right hand. Luckily, it was his bowing hand; though losing them from his fingering hand might not have stopped him from playing, either.
"Harold himself has said that if it had been his left hand, he would have simply taught himself to play with the other hand," wrote Luce's protégé, Adam Boyce, in a biography of the musician for the Vermont Folklife Center.
As a teenager during the Great Depression, Luce began learning his craft from famed Vermont fiddler Ed Larkin. Luce later became a fixture in the regional square-dance circuit and was a nationally renowned practitioner of New England fiddling — a distinctive traditional style with largely Celtic and French roots. In 2004, through the Folklife Center, he received the Governor's Heritage Award, which honored his decades of teaching and performing throughout the Green Mountains.
Luce was also something of an inventor. He designed and built several contraptions that would allow him to simultaneously play the fiddle with his hands and play the piano, guitar or banjo using foot pedals. This enabled him to call dances as a one-man band.
"I tried playing that thing once," says Boyce. "Let's just say it didn't go so well."
Boyce, 47, is also a fiddler and caller, and a member of the Ed Larkin Contra Dancers. According to him, Luce taught hundreds of students over the years. Now, Boyce is one of the last local practitioners of what is known as Eastern Barn Dance style of square dancing. Popular from the 1930s into the 1950s, the style occupies a niche within the diminishing square-dance community. Now it's primarily found in Vermont at a dance Boyce calls monthly at the grange hall in tiny West Newbury (he also calls monthly dances in Wentworth, N.H.).
Boyce admits the future of the Eastern Barn Dance style in the Green Mountains is uncertain. Still, he believes Luce's legacy will live on in the fiddling of future generations, even if the music isn't quite the same.
"The main thing Harold taught was to find your own style, your way of doing things on the fiddle," says Boyce. "But everyone he taught will carry a piece of Harold with them."
— DAN BOLLES
"Don't Cry, Kid, I'm Fine"
Roger Boucher, July 26, 1956–November 30, 2014
Courtesy of Mickey Clifford, floral designer, Price Chopper supermarket, St. Albans
Roger Boucher eating at the St. Albans Price Chopper
Roger Boucher could have incited disgust or indifference. For 16 years, he lived beneath a highway overpass in St. Albans, and later within the concrete culverts on an industrial site.
He was mentally ill, starting up conversations that ricocheted between topics such as government mind control, magnetic forces and extraterrestrials. Boucher had been diagnosed with paranoid schizophrenia as a young man in Mastic, N.Y., on Long Island.
But Roger, as everyone in town knew him, was not only tolerated — he was treasured in St. Albans. His dozens of friends worried about him in freezing temperatures, enjoyed long talks with him and often tried to give him food, clothing or money. But they say he refused every offering.
Instead, Roger gave to them. At the St. Albans Free Library, one of his favorite hangouts, he jumped up to help every time a staffer carried a stack of books. He held open doors and addressed all women as "miss" or "ma'am." A skilled mechanic, he fixed many a conked-out car. If he found a lost wallet he'd return it, never accepting a reward.
When Angela Bernard's daughter broke her arm, he insisted on buying the cast-clad 7-year-old an ice cream cone.
Roger was tall and tough looking, but his friends describe him as kind and gentle. If he got riled up about cosmic rays or the portal he perceived in the beveled glass window at the library, a quiet shushing or touch on the arm calmed him. He occasionally washed up in the bathroom at the library or at the Hannaford supermarket, but left no trace.
Few knew his last name until he died. A long life in the cold, coupled with distrust of doctors and hospitals, finally led to a fatal respiratory infection. He was 58.
Many had heard how Roger landed in St. Albans. A carpenter who had run his own sheeting business, he was headed to Canada when he was stopped at the border because he lacked proper documents. Instead of going back home, Roger stuck around.
Until his memorial service earlier this month, Roger's friends didn't realize the extent of his fan club. Nearly 200 people filled the Heald Funeral Home, spilling out of the room where the service was held.
That's when his St. Albans family met Roger's real one — four sisters still living on Long Island who loved and missed him and had begged him to come home. They last saw him in 1998, just before their mother died.
"He would always say to me, 'Don't cry, kid, I'm fine,'" said Yvonne Raimondi, his younger sister, through sobs. She spoke to him three times a week on his cellphone, and he'd worry if she missed a call.
Al Salzman, a retired St. Albans City School art teacher, described Roger as "indomitable," braving snowstorms and harsh winds on the rusty bike he rode all over town. At the library, he'd bury himself in scientific and technical papers and talk about architecture. His discussions revealed "a poetic, paranoid mind that had the need to communicate," Salzman said during his eulogy.
Wendy Stous said she and her husband, David, tried to keep tabs on Roger. She was relieved to learn that he had an income — government disability checks — and a storage unit with a few belongings.
He often collected empty bottles for the deposit money. But when someone brought him bottles to redeem, he'd insist they split the proceeds, remembered Linda Ryan, executive director of Samaritan House homeless shelter in St. Albans, who spoke briefly at the memorial service.
Roger declined to stay at the shelter. He once told Ryan, "I'm not homeless. I choose to live this way." As for sleeping outside in subzero temperatures, he told a friend, "You just get used to it." Only a handful of homeless people in and around St. Albans are like Roger, refusing a warm bed, Ryan said. But the number of homeless individuals and families that came through Samaritan House last year increased 35 percent, from 136 in 2012 to 183.
After Roger's death, Wendy and David Stous went to his most recent camping spot to gather his things. "He had a book bag full of papers," Wendy Stous said. The couple laundered his bedding and picked up his bike, which they would like to have bronzed and installed in front of the library.
Dave McWilliams, who works at the city's wastewater treatment plant, suggested to the mourners a different kind of tribute: "We each should do one nice thing for someone else before the end of the year."
Friends had noticed the decline in his health. Library staff told Roger they were concerned about him. He would respond, "Thank you, miss," recalled children's librarian Sarah Allerton at the memorial service. "But I think a lot of us," she said to the crowded, tearful room, "would like to say, 'No, sir. Thank you.'"
— CAROLYN SHAPIRO
"She's an Old Warhorse"
Winifred "Winnie" Bean, December 8, 1918—March 31, 2014
Courtesy of Winifred Bean's Family
Winifred Bean
Smaller families are the norm these days, but much larger broods were common back in 1918. Winifred "Winnie" Bean, born into a farming family that year in Newport Center, was one of 13 children.
Later, she and her husband, Clifford, had seven children of their own. Bean, who died on March 31 at age 95, was the matriarch of a clan that included 29 grandchildren, 40 great-grandchildren and 18 great-great-grandchildren. They all called her "Grandma Bean."
A fixture at family gatherings, Bean attended every baby shower, birthday party and graduation — and there were many. In recent years, her granddaughter, Kelly Bean Cheney, hosted elaborate barbecues at her home. Bean, a "people person" to the core, never missed one. Arriving several hours early with her trademark baked beans, she'd march into the house and say, "Give me something to do."
Bean's son, Virgil, used to say, "'Don't worry about her; she's an old warhorse,'" Cheney quips.
Her tireless work ethic kept Bean employed until her early eighties. A seamstress for more than 50 years, she retired from Decorator's Delight in St. George. Owner Vicki Lambert remembers her as a devoted employee who created custom patterns and window treatments with ease.
"She was like a walking saint," recalls Lambert, though her sweetness was tempered with spunk. Bean measured just five feet, two inches, but, forever feisty, she commanded respect. "She was little, but nobody took advantage of Winnie. You didn't tangle with her," Lambert adds.
The two remained close after Bean's retirement; fabric remnants from Decorator's Delight filled Bean's sewing room and fueled her passion for quilting. Bean made a one-of-a kind quilt for each grandchild, great-grandchild and great-great grandchild — a total of 87, if you're counting.
Her generosity extended beyond family, whether offering needy individuals a place to stay without passing judgment or contributing to various charities. Native American organizations held a special place in her heart. One reservation thanked Bean for her contributions by sending a handmade Navajo blanket, which she proudly displayed in her home.
What was the secret of Bean's age-defying energy? Anyone who asked would receive her standard reply: "I didn't smoke, I didn't drink and I didn't fool around."
For Bean's 95th birthday, Cheney baked her grandmother's requested spice cake with cream-cheese frosting tinted pink. She notes that Bean "licked the spoon like a kid" while she made the frosting. Later, dozens of well wishers at Holy Cross Church in Colchester sang "Happy Birthday" to the congregation's oldest member.
That same day, Bean showed Cheney the dress in which she wished to be buried. It was one that her late husband had loved.
The months after that were hard; Virgil, who lived with Bean, died three weeks after her birthday. Then a heart attack landed Bean in the hospital. In March, she was transferred to Starr Farm Nursing Center, where her condition declined.
Cheney negotiated Bean's release to her home in Burlington, where she died. Family members agreed that it was just like Bean not to share a death date with Clifford, who died on April 1, 1993. Dying on March 31 was Bean's final, determined act.
Afterward, Bean's family spent three months going through every inch of her home. Among the treasures they discovered were 1,800 silver dollars, hoards of jewelry and Bean's lifetime fishing license, buried deep within her sewing room. Cheney, an avid fisherwoman, now keeps that license with her. While fishing last summer, Cheney invoked her grandmother to help her "put the biggest fish on the line." Then she reeled in a 12-pound, 3-foot-long northern pike.
That day on the lake was one of many when Cheney felt her grandmother's presence. "I can still hear her giggle," she says.
— COURTNEY COPP
'If You Seek Her Monument, Look Around'
Elaine Dates, March 1, 1942-November 18, 2014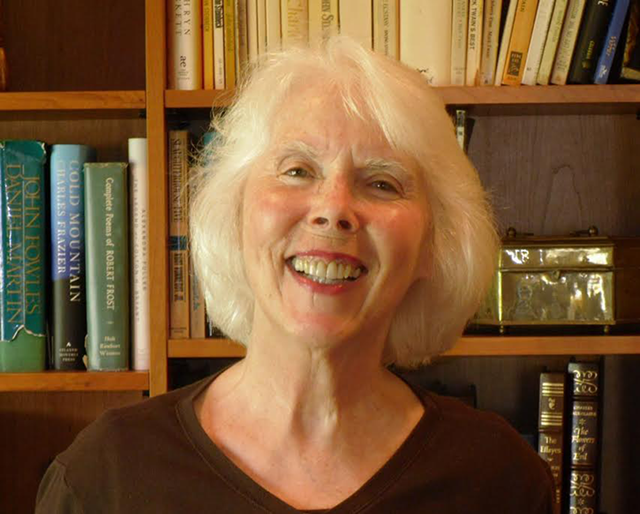 Editor's Note: After beloved Burlington High School Latin teacher Elaine Dates died of cancer in November, we asked one of her students, US Army Major Lawrence Doane, to share this remembrance.
Elaine Dates taught Latin for 34 years, four of which coincided with my time as a student at Burlington High School. While I was lucky enough to have spent four years in her classroom, I didn't realize at the time how remarkable the experience was. Such is the perspective of the young — something humanity has known forever. Lainey, as she insisted her students call her, would have noted that such a timeless lesson was exactly the point of learning Latin. In her classroom, students could not help but discover that some aspects of the human condition are eternal.
Lainey equipped me with a handful of ancient phrases that have served as guideposts for the rest of my life. Looking back, two decades later, one of the first she taught me is painfully true. Tempus fugit: Time flies.
Lainey's classroom was a vibrant, colorful place. Her unbridled love for art infused every aspect of her teaching. It was so prevalent in her curriculum that BHS granted her students fine art credits alongside their foreign language ones. Lainey was irreverent in her appreciation of art and immune to the prudish critiques that high school students were too young to see nude statues or the occasionally risqué television drama "I, Claudius."
Her exuberance extended to her classroom itself. To the chagrin of the custodial staff, Lainey granted her senior students permission to paint pieces of ancient graffiti all over her walls.
By the time I got there, paintings of dryads and ancient insults covered nearly every available space. High on one side of the room were words she had suggested: Nolite fallere, or "don't cheat." Whoever painted that at Lainey's behest probably thought she was simply choosing a clever phrase to demonstrate the imperative form of nolo while delivering a warning to future generations of test takers. I think she had a broader lesson in mind. She also loved the phrase Carpe diem. Combining the two reveals the underlying lesson she was teaching her students with all of that graffiti: Seize the chance to make your mark and don't cheat yourself.
Latin was Lainey's vehicle to teach her students the love of learning for its own sake, a lesson she taught everywhere she went. In semiannual trips to Italy, Lainey's students discovered that, if Rome was eternal, so were her famous white "marshmallow" sneakers. We learned the wisdom of comfortable footwear as Lainey lead us across the peninsula, from the ruins of Pompeii to the Uffizi in Florence.
In the Pantheon, while we stood puzzling over the hole in the ceiling, Lainey delivered yet another timeless lesson, Experientia docent: Experience teaches. Life's lessons are not all found in the schoolhouse.
Lainey was not afraid of the chaos of discovery. She encouraged her students to be more than simple sponges, and made us hungry for everything from mythology to ancient politics. In that pursuit, I learned another of Lainey's phrases, Fortes fortuna juvat: Fortune favors the brave. Particularly when you screw your mother's salad bowl to the arm of a catapult.
In a scheme to earn extra credit at the University of Vermont Latin Festival, I and a few other enterprising students built a full-size replica of a Roman catapult. After puzzling out exactly how an ancient torsion skein worked, we celebrated our accomplishment by launching a barrage of Hershey's Kisses — Lainey's suggested ammunition — into the crowd at Patrick Gymnasium. I never did buy my mother a new salad bowl.
My life after BHS has taken me far from Vermont. I've survived two wars, served in places from West Africa to the halls of Congress. Our country has trusted me to lead soldiers into combat, and I've been lucky enough to bring them back home. Yet, writing this, I am acutely aware that I owe much of the success of my life to Lainey and the lessons she taught me.
Sadly, I never got to tell her just how pivotal she was to my success. But, once again, she'd given me a guidepost for just such a moment. Ave atque vale: hello and goodbye. The people we love are always gone before we're ready.
Elaine Dates was a remarkable woman. She was my guide, my friend, my hero. She held that most sacred of titles — teacher. She taught me to love learning, to seek discovery. I've learned one last phrase now that she's gone. Si monumentum requiris, circumspice: If you seek her monument, look around. Lainey chose to spend her life building her students into her monument. And for that wonderful gift, I will be eternally grateful.
— LAWRENCE DOANE
'I Told It Like It Was'
Laura (Thomasson) Fishman, July 11, 1937-May 22, 2014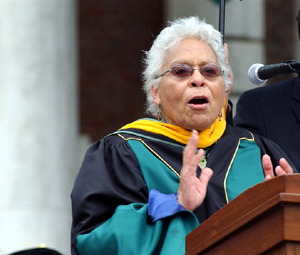 Laura Fishman didn't receive a warm welcome when she arrived in Huntington, Vt., in 1971.
The Fishmans had been living in New York City when Laura got a job teaching sociology at the University of Vermont, recalls her former husband, Marvin Fishman. Marvin, who is Jewish, had visited ahead of his wife and son, and found them a place to live: a little yellow house on a farmer's property, atop a picturesque hill in Huntington Center. When the Fishmans' car pulled up, the farmer's wife looked at Laura, a fair-skinned black woman, and stormed into the main house. Marvin recalls that they heard her yell to her husband, "You rented this house to a fucking nigger."
The farmer came out and apologized for his wife. "But that was our introduction to Vermont," Marvin says.
Despite that initial rocky reception, Laura Fishman stayed in the state and had a profound personal and professional influence on her adopted home. She was a pioneer on the predominantly white faculty at UVM; a professor of sociology who taught courses in race relations and criminal justice; and an activist and advocate who volunteered her time on the board of Women Helping Battered Women and the legal committee of the Vermont chapter of the American Civil Liberties Union. She racked up a long list of academic and professional achievements. By the end of her life, her curriculum vitae was 16 pages long.
Laura Fishman was accustomed to never quite fitting in. She grew up in Harlem, in the middle-class Sugar Hill neighborhood, studied sociology at Brown University's Pembroke College and earned her master's degree from the University of Chicago. She spent her early adult life living in fringe areas of New York, Chicago and Mexico.
In 1962, she married Marvin, an activist and filmmaker; the two divorced in 1981. "She was used to living in this odd world," says Marvin, who remained friends with his ex-wife until she died. "Not white, not black, not low-class poor or upper-class wealthy. It was like a twilight zone."
Friends and family remember that Laura took every opportunity — personal, academic and professional — to speak out about the injustices she witnessed and combat ignorance with education. The first time Aryeh, the older of her two sons, experienced racial slurs as a child, "She went to the school, talked to the principal ... She said, You have to teach them. They can't learn this is OK," Aryeh remembers.
She was known to call out friends, family members, colleagues, students and even strangers on the underlying assumptions of their words and actions. "She was like a gadfly," says longtime friend Jane Pincus, fondly. "She constantly reminded white people of their ongoing racism."
Pincus first met Fishman in 1956, during their freshman year at Pembroke. Fishman was one of two black girls in their class. Pincus recalls that classmates would surround Fishman in the bathroom when she washed her hair because "they didn't know that an African-American washed her hair." Once, another student invited Fishman home at Christmas to meet the family's maid. Back then, much of Pembroke's social life was closed to Fishman, though she developed close friendships with classmates such as Pincus.
"We had so many conversations over the years that were so meaningful to me because [they showed how] all the white people and black people in this society could communicate and love each other very well," Pincus says. But those conversations could also be difficult, "in the way that a white woman can never really understand what a black woman goes through."
In 2009, Fishman, Pincus and other college friends journeyed together to Providence for their 50th reunion. The reunion organizers interviewed Fishman about her student experience, and Fishman later recounted the experience to her friends. To Pincus' delight, Fishman said, "I told it like it was."
Fishman's experience studying sociology at Pembroke, with a focus in race relations, began a lifelong trend of transforming her personal experiences or encounters into extensively researched, often groundbreaking academic works in her field.
For instance, in the late 1960s, when Marvin was jailed on drug dealing charges that he says were related to his activism, Fishman found herself a single mom in New York's crime-ridden Lower East Side. She was cared for and supported by neighbors — including the infamous motorcycle gang the Hell's Angels, whose headquarters were located down the block.
"We were a mixed couple," Marvin explains. "They were outlaws, and they thought we were outlaws. Marginal people can relate to each other."
In the early 1980s, when she was pursuing a doctorate at McGill University, Laura revisited this experience from an academic angle, interviewing dozens of wives of prisoners for her doctoral thesis. Women at the Wall was published in 1990. It was among the first scholarly works that examined the effects of incarceration on families of prisoners, instead of on prisoners themselves. "The women ... [wanted] to 'tell it like it is' to people who would come to know exactly who they were — and the texture of their struggles," Fishman wrote in the book's conclusion.
Pursuing a doctorate while teaching full-time at UVM and volunteering for various causes was difficult, but Fishman also found time to be a mom, her sons say. They remember that she drove them to swim meets all over northern Vermont and upstate New York and made them pancakes on the weekend.
"She cared deeply about her work and deeply about her kids, and she was willing to make a lot of sacrifices in her life to help us survive," says Aryeh.
"My first memory is of being in a blizzard and the car not getting up the hill [in Huntington]," says her younger son, Damian Rose. "And my mom getting out and carrying me, in a blanket, up the hill and through the snow and to the house."
By the time Laura Fishman died due to complications from spinal surgery, she also had an extended, unofficial "family" of people she'd touched through her work: students and colleagues at UVM, and an extended network of people she'd met while conducting research — including gang members, HIV/AIDS patients, and incarcerated prisoners and their families.
"Most people's refrigerators doors are covered with baby photos and personal stuff," says Damian. "My mom's had that but also all these pictures of, like, convicts. And she'd know every single one of them and she'd talk about them fondly. They were people who maybe didn't make the greatest choices, but Mom would find the best parts of them. Things to relate to."
— XIAN CHIANG-WAREN
The original print version of this article was headlined "Life Stories"
*Correction 12/26/14: An earlier version of Jason Allen's story incorrectly identified the mother of the two children in the Allen household; she is Amanda Kelley.