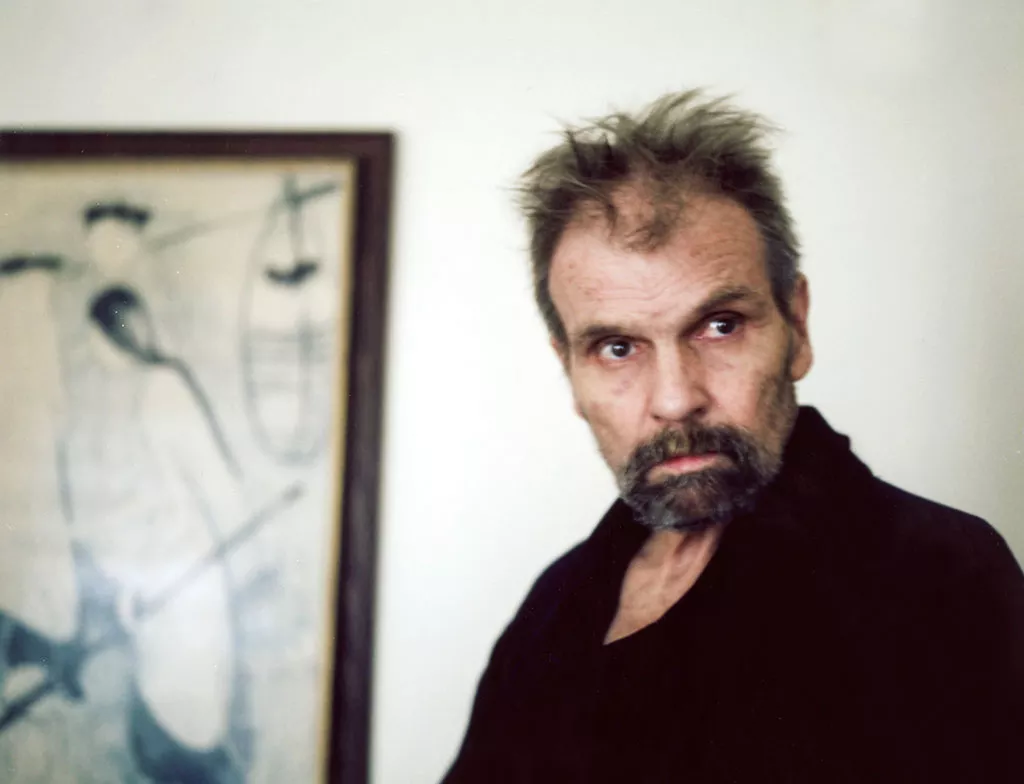 One night, Kip Meaker was at a table at the Iridium watching Les Paul play. This was some time in the late 1990s, when Paul, the "Father of the Electric Guitar," played the famed New York City jazz club every Tuesday. Meaker was visiting the city from Vermont with friends, including his old band mate Greg Novak, who was suddenly struck by an outlandish idea.
"I leaned over to our friend Dennis and said, 'When Les Paul finishes this song, tell him the best guitar player in Vermont is here and wants to play,'" Novak recalls recently by phone.
As soon as the song finished, their friend did exactly that, getting within inches of Paul's face to relay the message. Paul asked if this mysterious Green Mountain savant had brought his own axe — which Meaker hadn't. To which Paul replied, "Well, he can play mine." He stood and removed his guitar.
After some prodding from Novak, a reluctant Meaker strode to the stage, where Paul's band mates exchanged nervous glances.
"One guy in the band kinda told him to get in the back," recalls Novak. "But then Kip started playing."
First, the bass player joined in, following Meaker's searing lead. Before long the whole band jumped in on the chords to the blues standard "Sweet Little Angel." That's when Meaker started singing.
"He blew the doors off the place," Novak says. Meaker finished the song and casually walked off the stage to a standing ovation from an NYC crowd who had only just discovered what Vermont audiences had known since the late 1960s: Nobody sang or played quite like Kip Meaker.
"That was probably the greatest night of his life," says Novak.
Sheldon "Kip" Meaker passed away on Friday, August 8, at age 65. He had been battling an undisclosed illness for years, but his passing was still somewhat unexpected. The Barre native leaves a legacy as one of the finest Vermont guitar players and vocalists of his generation.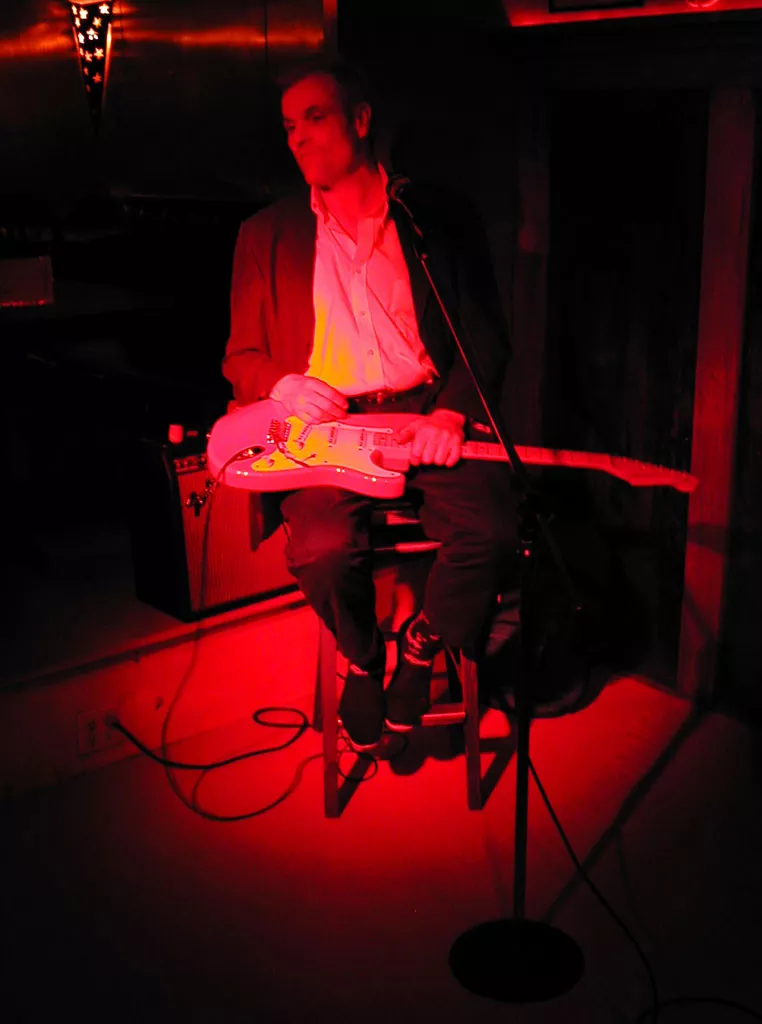 According to those who knew him well, Meaker was a profoundly complex individual. His talents as both a singer and guitarist were virtually without peer. He was an equally gifted painter and had an insatiable intellectual curiosity. He also appears to have been an expert on koi (Japanese goldfish), an excellent rose horticulturist and an authority on the works of Henry Miller, among his many other literary favorites.
"He was about the most complicated person I've ever known," says Novak.
Meaker could be a difficult man whose intense passion and unquestionable brilliance were often as much a burden as a blessing. His dark sense of humor, gruff demeanor, curmudgeonly worldview and battles with personal demons paint a picture resembling a latter-day Charles Bukowski — right down to the detail that Meaker, like that writer, worked for the post office for some 25 years.
"He had a dark side and a light side, like any of us," says Novak. "It's like the six blind people touching the elephant: What you thought he was depended on what part you got. Some people thought he was aloof; others thought he was warm," Novak continues. "Others thought he was hard; some thought he was soft. His personality covered everything, kind of like with his music."
Meaker was best known as a tremendously powerful blues and rock guitarist with Burlington-based groups such as Anvil, Jerome Mystic Movement and Uncle Sam. He frequently sat in with Big Joe Burrell and the Unknown Blues Band, in addition to leading his own groups over the years. Meaker was so gifted, in fact, that while he was living in Boston in the 1970s, he was invited to audition as a guitarist for the then-forming rock band also called Boston. After they heard him play and sing, he was offered a gig ... as the band's front man.
"He turned them down," says Meaker's daughter, Abbey Meaker, in a recent phone call. "He was just never interested in fame."
Asked if her father felt any "fifth Beatle" regret whenever "More Than a Feeling" came on the radio, Abbey Meaker laughs.
"He thought they were really cheesy," she says.
"He had no tolerance for bad bands," says Novak. "He'd be physically sick if a band wasn't up to his standards."
As fearsome as Meaker's guitar playing could be, he also had a softer side, especially when it came to singing.
"He loved to sing jazz ballads," says Jeff Salisbury, who played drums with Meaker in several settings and refers to his musical style as "renegade guitar playing." (Salisbury also owns a portrait Meaker painted of the former's dog, Dobby.) "Kip was a vocal chameleon," Salisbury continues. "He could sound like Ray Charles, B.B. King, Glen Campbell, Johnny Hartman. He really had a broad musical output."
Hanz Jenny played with Meaker in a band called the Tough Judges in the 1980s. At the time, he notes, original music was a tough sell at local clubs. So while Meaker was a fine songwriter, the band played mostly covers to draw a crowd. Rather than follow the typical bar band rock template, Meaker insisted on throwing some curveballs. Like "Wichita Lineman," a ballad written by Jimmy Webb and popularized by country crooner Glen Campbell.
"He was never afraid to poke and prod the audience a little," says Jenny.
That's an understatement. Witness a live recording of "Wichita Lineman" taken from a Tough Judges club show. The band reimagines the ballad with ringing guitar and 1980s-style synth. Above it all is Meaker, his honeyed voice cooing with utmost sincerity, "I am a lineman for the coun-teee." It's schmaltzy. It's certainly unconventional. And it's weirdly brilliant.
"It would always take people a minute to figure out what was going on," says Jenny of crowds more accustomed to, say, Jimi Hendrix covers. "But then they'd eat it up. They loved it."
It's honestly hard to tell if Meaker's rendition of the song is serious or a lark. Judging from the stories his friends tell about him — many of which would be unsuitable to print even in an altweekly — the answer might be both.
"He could be an incredibly hard man to read," concedes Jenny. "It all kind of ties into his anguished genius."
Phil Abair, another frequent Meaker band mate, recalls a classic "Kip-ism." One of their bands was on its way back from a bad gig in Connecticut. "It was late and we were incredibly tired," he says.
As they passed a cemetery, Abair recalls seeing Meaker look longingly out the window.
"He's just staring out at these gravestones," says Abair. "Then we heard him mumble — it was under his breath but loud enough for us to hear: 'Lucky bastards.'"
The original print version of this article was headlined "Guitar Hero"