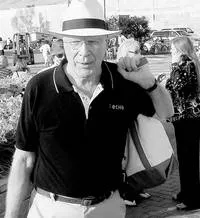 Jeezum crow, yours truly's cancer remission is nothing when compared to the "cancer" remission in our nation's capital this week! The light at the end of America's tunnel is coming back after a mighty long and scary absence, eh?
Karl Rove, the deceitful presidential spin-meister-in-chief, announced on Monday he is leaving Team Bush's shrinking, pathetic and distrusted team at the end of the month.
Mr. Rove is also currently refusing to honor a subpoena from the Senate Judiciary Committee chaired by Democrat Patrick Leahy of Vermont.
But thinking back over the last seven years, certainly it's fair to say the United States of America would not be where it is today without Karl Rove. Does anyone seriously think President George W. Bush could have done it without this former two-time national president of the College Republicans (who never graduated, himself)?
No way!
But Rove's Machiavellian genius took a well-deserved hit in the November 2006 elections when George W. Bush, Dick Cheney and Karl Rove lost their congressional, rubber-stamp majority on Capitol Hill. The GOP majority that has led America down many a dark path started to cave in. And Team Bush has been in retreat ever since.
Some observers are already describing Rove's announced departure this week as emblematic of "rats leaving a sinking ship."
"I'll be a lot more charitable on that," said St. Patrick to the Vermont press gathered late Tuesday morning in his Montpeculiar office. (Vermont Republican Party Executive Director Rob Roper also sat in, playing watchdog for the GOP.)
Staff members do leave as presidential terms near their end, but nonetheless, said Leahy, "I was surprised to see Karl Rove leave. Other than Vice President Cheney, he has the most influence on the president."
Some say, even more.
Leahy told us he did not enjoy a close relationship with Rove, always calling him "Mr. Rove." In fact, the Vermonter told the Vermont press crew he was a lot closer to the president than he was to Rove.
Regardless of Rove's surprising departure from the White House, enormous damage has been done to the nation under Mr. Rove's leadership and that of the Bush administration, most of which the senior senator from Vermont described as "dysfunctional."
"We could have stopped 9/11 from happening in the first place," said St. Patrick. "All of the information was there. The administration had all the information the day before, on September 10, when the then-attorney general was preparing to cut our counterintelligence budget by about one-third to one-half," he said. "How differently they thought on September 12, but that was the kind of mindset."
Unfortunately, it was the mindset at the very top of America. We certainly have paid a price, and continue to do so.
The White House, said St. Patrick, still has not corrected the mistakes that were there before 9/11. Yes, indeed, folks, if you've had the frightening suspicion that incompetent idiots were in command of your country, your sanity is not lost.
"We gave the FBI money to hire a large number of Arabic translators," noted the chairman of the Senate Judiciary Committee. "They've only hired a tiny fraction. Instead of trying to scare people, I wish they would do the things that don't get a lot of publicity but will make us safer."
Don't we all, eh?
What Leahy is particularly concerned about, as are many people in law enforcement, is the fact that the most discredited attorney general in modern history — Alberto Gonzales — remains in the post while the Justice Department crumbles around him. Most of his top aides have already departed. Just last weekend, Attorney General Gonzales himself was — ready for this — visiting Iraq!
"I don't think people are quite ready to pick the Iraqi legal system as a model for our country or any other country," said Leahy with more than a touch of sarcasm in his voice when we asked him about the AG's trip (his third) to Baghdad last weekend.
"The Bush administration's cut out the money for police departments here in America," said Sen. Leahy, "to give money to the police departments in Iraq. I've suggested, since they end up killing each other, that's not a good way to spend money."
He's got a point.
"We've also found we don't have to spend an awful lot of money to arm [the Iraqis]," said St. Patrick, "since they've simply stolen much of the handguns and other weapons that we've sent over there."
Instead, Leahy is concerned by the unfortunate fact that the Bush administration "has cut out a lot of money for the justice system and law enforcement here in the United States to pay for the war in Iraq. I think our priorities should be in the United States, not over there."
Boy, he's full of good points, isn't he? Must be the Green Mountain August air.
The six-term Democratic U.S. senator also expressed the confidence that is flowing through the veins of many Democratic Party political types these days, that a Democrat is going to win the White House in November 2008. And that confidence reflects a sense of the direction that is shared with many non-Democrats as well.
"We have to have somebody who can reintroduce America to the rest of the world," said Sen. Leahy at his Montpelier presser. That, he said, is the "most important thing" the next president of the United States can do. He expressed confidence that the next president will appoint good people to run those departments and "clean up the mess." Members of Congress, he said, are well aware that a lot of departments, not just Justice and Homeland Security, "are totally screwed up."
"But we have got to reintroduce America to the rest of the world," repeated Vermont's senior senator. "I believe I represent the greatest democracy on Earth. There's so much to be proud of in our country."
In spite of all that, he continued, "We still find hatred toward us. We have to have something saying America is back — the America you knew before."
As for Karl Rove's future, the Vermont senator said he expects Mr. Rove will write a book, and "I'm sure he'll make millions out of that."
Yes, indeed.
But Rove will, in a sense, never really leave Dubya's side. No doubt, said Leahy, Mr. Rove will be on the phone with President Bush "all the time."
However, Sen. Leahy and his Judiciary Committee have no intention of backing off on their quest to get Mr. Rove to be a good citizen, comply with their subpoena, and answer their questions under oath.
Thus far, Rove has agreed to appear under his conditions.
We would have to "let them set the agenda on what they could talk about, and we'd have to agree there'd be no follow-up," said St. Patrick. "There'd be no transcript and it would not be under oath.
"Nobody's going to accept that," said Leahy. "The Republicans don't want to accept that and the Democrats don't want to accept that."
Without a transcript and follow-up opportunity, he said, different participants will have different recollections of what was said.
"If they want to have a meeting with a transcript with the understanding there may well be follow-up questions," added Leahy, "I don't have any problem with that at all."
Unfortunately, so far, swearing to "tell the truth, the whole truth and nothing but" is not something that sits well with Karl Rove.
P.S. Candidate-wise, Leahy said he attended a fundraiser for U.S. Sen. Barack Obama in Norwich over the weekend. (See "Local Matters," this issue.) St. Patrick said it was the biggest candidate fundraiser in Vermont history, netting between $260,000 and $280,000 for the presidential campaign of his fellow senator from Chicago, Illinois.
Chicago is also where Leahy recently played a bit part in the shooting of the latest Batman movie. His "actor's salary" — about $2000 — will be donated to the Kellogg-Hubbard Library in his hometown of Montpelier.
Multifaceted dude, eh?
*****************
Gubernatorial Flashback — Caught former Govs. Howard Dean and Madeleine Kunin side-by-each on Saturday at what is now known as the Burlington Hilton Hotel (used to be the Radisson, and then the Wyndham). They were featured speakers at the meeting of the Democratic National Committee's executive committee.
The former Vermont governor, who became the unsuccessful firebrand in the race for the Democratic presidential nomination in 2004, landed on his feet as the popular chairman of the DNC. Ho-Ho is widely credited with being the driving force behind his party's successful 50-state strategy in 2006, which returned Democrats to the majority in both House and Senate.
"We've suffered a lot in this party because we haven't been out there talking to people personally," said Dr. Dean, "while the emissaries from the Republican Party, the Rush Limbaughs and Bill O'Reillys and Ann Coulters of the world, have been savaging us in the media."
The "antidote to that," said Dean, "is to personally connect with people again like we used to do when this party was a really strong, grassroots party."
Next week the Dems will roll out a new 50-state get-out-the-vote strategy for 2008.
Certainly, the confidence level among Democrats is palpable. The Bush administration is a sinking ship, and one doesn't have to be a Democrat to appreciate that. Just fly America's airways, as DNC Chairman Howard Dean does about 10 times a week.
"There's no airport in the country that's even remotely functional," said Chairman Ho-Ho, "and you can put that in the lap of the George Bush administration, which is thoroughly incompetent in just about every single thing they do."
Doesn't beat around the Bush, does he?
And the woman who was governor when he was lieutenant governor, Madeleine Kunin, spoke to the gathering of DNC leaders about the book she's finishing on something she's quite versed in: women in politics.
"Let me just give you a brief quiz," said Queen Madeleine. "Which country in the world do you think has the highest percentage of women in its parliament? Anybody guess? Anybody know?
"Pakistan?" shouted out one audience member.
"No," said Kunin. "Ironically," she told the DNC, the U.S. government made Iraq "write a constitution to have a quota of 25 percent women in the Iraqi Parliament."
The correct answer is Rwanda, which, she said, "has 48.8 percent women in the Congress. You know what the United States of America has?" she asked the audience.
Everyone appeared stumped. No one even ventured to guess. Turns out, said Kunin, in the United States only 15.1 percent of women serve. We rank 69th out of 187 countries in the world."
Ouch!
*****************
Last Word — As you may know, despite all the travails of the GOP in Washington, Vermont's Republican Gov. Jim Douglas still doesn't have a serious challenger on the horizon among Democrats for 2008.
Asked about that, DNC Chair Dean replied, "I think by Vermont standards this is incredibly early. As you may remember, Tom Salmon, the second Democratic governor in 100-and-some-odd years, became the nominee shortly after the Democratic convention in Miami in 1972. So, by Vermont standards, it's very, very early, and I have full confidence that the Democrats in Vermont will have a very strong gubernatorial candidate."
Well, what did you expect him to say?