Ben & Jerry's Concerts on the Green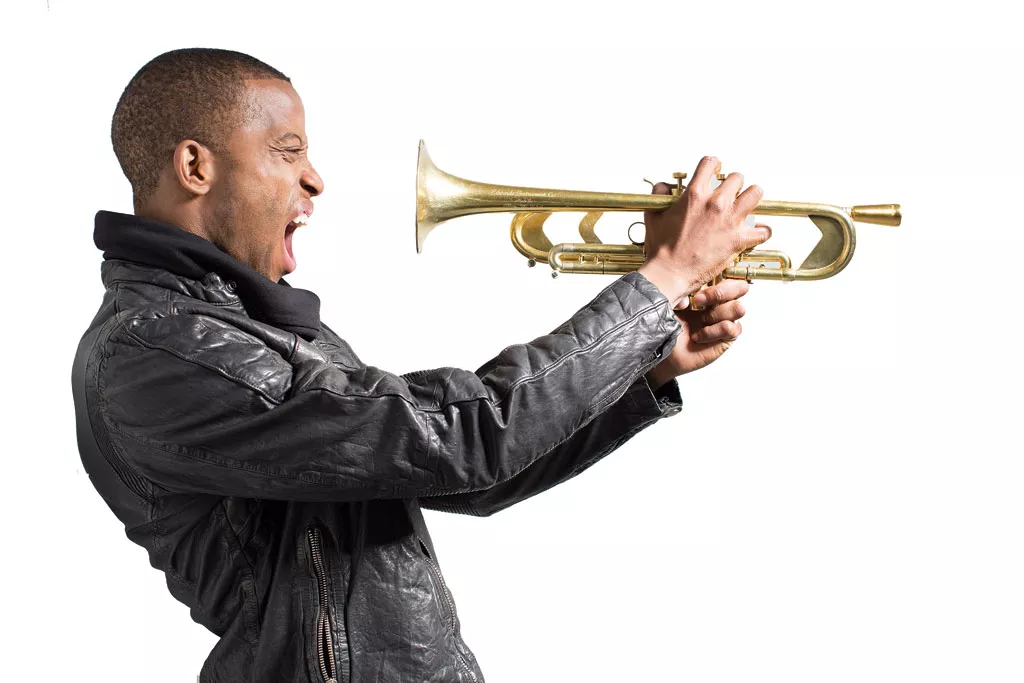 With more than 150,000 artworks exhibited in 38 buildings, Shelburne Museum is one of Vermont's most iconic landmarks. Located on 45 sprawling acres, the museum's stunning grounds rival its impressive collection of art, design and Americana pieces. Music lovers take advantage of this unique locale outdoors at Ben & Jerry's Concerts on the Green, an annual summer concert series that draws top talent to the state. This year's lineup opens in mid-June with indie-rock crooner David Gray. Gary Clark Jr. and Trombone Shorty & Orleans Avenue follow suit, bringing R&B and a mix of funk, rock, jazz and hip-hop to the stage. Appearances by the Old Crow Medicine Show, the Decemberists and the Avett Brothers come later, with soulful star Bonnie Raitt closing out the series in August.
Sunday, June 14, through Tuesday, August, 4, at Shelburne Museum.
877-987-6487, highergroundmusic.comAvec plus de 150 000 œuvres d'art exposées dans 38 bâtiments, le musée Shelburne est l'un des emblèmes du Vermont. Il s'étend sur 45 acres et recèle une impressionnante collection d'œuvres d'art et de design ainsi que d'objets et de documents appartenant à l'héritage culturel américain. Il s'agit d'un lieu de prédilection pour les mélomanes lors des concerts Ben & Jerry's en plein air, événement estival qui attire chaque année au Vermont d'excellents musiciens. Cette année, à la mi-juin, place au chanteur d'indie-rock David Gray. Ensuite, Gary Clark Jr. et le groupe Trombone Shorty & Orleans Avenue lui emboîteront le pas, avec leur répertoire R&B, funk, rock, jazz et hip-hop. Le Old Crow Medicine Show, les Decemberists et les Avett Brothers se produiront également plus tard dans l'été, et la star du soul Bonnie Raitt fermera le bal en août.
Du dimanche 14 juin au mardi 4 août, au musée Shelburne.
Stoweflake Hot Air Balloon Festival
Courtesy Of Stoweflake Resort & Spa
If you think Vermont is beautiful from the ground, try the breathtaking views hundreds of feet up at the Stoweflake Hot Air Balloon Festival. Stowe's annual high-flying event takes adventure seekers into the heart of the Green Mountains for adrenaline-pumping rides over picturesque peaks. This year, more than 25 hot air balloons will fill the sky, dotting the horizon with eye-catching designs from sunrise to sunset. Don't like heights? Tethered rides offer a tamer view from above. On solid ground, family-friendly festivities — including spa treatments, live music, kids activities, and a wine-and-beer garden — rival their airborne counterparts.
Si vous trouvez le Vermont joli à partir du sol, imaginez à quel point les paysages sont saisissants vus des airs! Le Festival des montgolfières de Stoweflake, événement annuel haut en couleur tenu à Stowe, transporte les mordus d'aventure au cœur des Montagnes vertes, au-dessus de sommets vertigineux : dose d'adrénaline garantie! Cette année, plus de 25 montgolfières aux formes amusantes parsèmeront le ciel, du lever au coucher du soleil. Vous avez le vertige? Montez à bord d'une montgolfière attachée au sol et profitez tout de même du spectacle. Sur le plancher des vaches, des activités pour toute la famille sont au programme : traitements de spa, concerts, divertissement pour les enfants et brasserie/bar à vin en plein air. De quoi concurrencer les excursions aériennes!
Du vendredi 10 juillet au dimanche 12 juillet, au Stoweflake Mountain Resort & Spa, à Stowe.
Sunset Drive-In Theatre
Did you think drive-in movie theaters were a thing of the past? You'd be wrong. Cinema lovers have been parking it at Sunset Drive-In Theatre for decades. Run by the same family since 1948, this longtime local fixture is New England's oldest continuously operated drive-in. Located just outside of Burlington in Colchester, the theater has four screens that show double features of first-run films for an al fresco cinematic experience. In May 2014, owner Peter Handy opened the Starlight Inn on theater grounds. The 11-room motel pays homage to legends of the silver screen. Themed rooms named after Marilyn Monroe, Robert Redford and other Hollywood heavy hitters come with high-fidelity radios and views of the big screen — without the bugs.
Open through October, at Porters Point Road in Colchester.
Vous pensiez que l'ère des cinéparcs était révolue? Détrompez-vous! Le Sunset Drive-In Theatre attire les cinéphiles depuis des décennies. Tenu par la même famille depuis 1948, cet établissement de longue date est le plus ancien cinéparc exploité sans interruption de la Nouvelle-Angleterre. Situé tout juste à l'extérieur de Burlington, à Colchester, ce cinéparc présente en programme double des films de première distribution sur quatre écrans : une expérience en plein air mémorable. En mai 2014, le propriétaire Peter Handy a ouvert le Starlight Inn sur place. Ce motel comprenant 11 chambres thématiques rend hommage aux légendes du septième art comme Marilyn Monroe, Robert Redford et d'autres grands noms de Hollywood. Chaque chambre dotée d'un poste de radio haute-fidélité offre une vue sur l'un des écrans — sans le désagrément des insectes.
Ouvert jusqu'en octobre, sur Porters Point Road à Colchester.