Shelburne Museum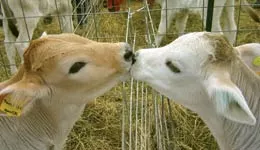 Founder Electra Havemeyer Webb's renowned collection of American folk art may be Vermont's greatest cultural treasure, from quilts and costumes to tools and historic guns. And the "gallery" experience could not be less intimidating. You can stroll between the buildings, where people in period dress act as printers, blacksmiths and apothecaries. Or wander through the staterooms on the lovingly restored passenger steamer Ticonderoga. All ages enjoy the U-shaped circus building. In the Webb Memorial Building are some of the museum's — and the world's — most precious paintings by Manet, Monet, Degas and Cassatt. This season's exciting temporary exhibits include "Time Machines: Robots, Rockets and Steampunk"; a selection of vintage snowmobiles (above); quilts made by men; and life-size metal elephants by Burlington sculptor Kat Clear.
The Shelburne Museum is open through October 28, 2012 from 10 a.m. to 5 p.m. Monday through Saturday, and noon to 5 p.m. on Sunday. Info, 802-985-3346. Visit the website for special events all summer long. shelburnemuseum.org
While you're in Shelburne, you might also enjoy:
La collection célèbre d'art folklorique américain de la fondatrice du musée, Electra Havemeyer Webb, doit être un des plus important trésor culturel du Vermont, avec ses courtepointes, ses costumes, ses outils et ses fusils historiques. Et l'expérience dans la « galerie » ne pourrait pas être moins intimidante! Vous pouvez vous balader entre les édifices, où des personnes déguisées à l'ancienne jouent les rôles d'imprimeurs, de forgerons et d'apothicaires. Ou promenez-vous dans les cabines de luxe du Ticonderoga, un paquebot à vapeur restauré avec grand amour. Les gens de tout âge apprécieront le bâtiment en forme de U dédié au cirque. À l'intérieur de l'édifice Webb Memorial se trouve les peintures les plus précieuses du musée, et dans certains cas, du monde, dont des œuvres de Manet, Monet, Degas et Cassatt. Les expositions temporaires les plus excitantes de la saison incluent « Time Machines: Robots, Rockets and Steampunk, » une collection de motoneiges anciennes, des courtepointes faites par des hommes et une sculpture grandeur réelle d'un éléphant crée par Kat Clear de Burlington.
Le musée Shelburne est ouvert jusqu'au 28 octobre, de 10h00 à 17h00, du lundi au samedi, et de midi à 17h00 les dimanches. Info, 985-3346. Visitez le site web pour les évènements spéciaux pendant l'été de 2012. shelburnemuseum.org
D'autres options à Shelburne:
Chamber Music in Vermont
Michael GW Stein
Soovin Kim & Milena Pajaro-Van De Stadt
Can't get enough chamber music? Then you've come to the right place: Vermont is home — or summer home — to a number of professional ensembles that present concerts throughout the season.
Green Mountain Chamber Music Festival is a series of solo and chamber performances by distinguished professionals of this annual conservatory, as well as talented students. June 24 through July 21, 2012 at the University of Vermont Recital Hall, Redstone Campus, in Burlington. $25 adults/students free. Master classes for $10. Info, 336-784-5128.
Craftsbury Chamber Players explore classical compositions from the baroque to the contemporary era in this six-week festival featuring world-class musicians. July 11 through August 16, 2012 at two venues: the UVM Recital Hall, Redstone Campus, in Burlington; and the Hardwick Town House. There is also a preseason Bluegrass With Kenji brunch on the Craftsbury Common. See website for schedule details. Season pass $110; single ticket $22/$8 students. Info, 800-639-3443.
Lake Champlain Chamber Music Festival takes place on both sides of the lake — in Colchester and Burlington in Vermont, as well as in Plattsburgh, N.Y. Under the artistic direction of violinist Soovin Kim, the fourth annual festival focuses on the music of J.S Bach, and his influence on generations of composers right up to the festival's current composer-in-residence, David Ludwig. In keeping with the nonprofit's mission to nurture emerging talent, a past participant of its Young Composers Seminar will perform at this year's fest. Learn more about the 2012 young composers, and all things LCCMF, on the website. August 18 through 26, 2012 at various locations in Vermont and Plattsburgh, N.Y. Concert prices range from $12 to $30 per adult ticket. Info, 802-846-2175.
Burlington Ensemble, the newest musical kid on the block, offers a Summer Serenade series in Shelburne and Stowe — afternoon picnics and sunset programs as well as indoor concerts with stellar chamber music. Under the direction of Sofia Hirsch and Michael Dabroski, BE has an unusual, community-minded mission: to benefit local nonprofits with a portion of proceeds from each concert. Call it good music and good works. Info, 802-598-9520.
Vous êtes fanatiques de la musique de chambre ? Alors, vous êtes à l'endroit idéal! Plusieurs ensembles présentent des concerts au Vermont pendant toute la saison estivale.
Le Festival de Musique de Chambre de Green Mountain est une série de répresentations solo et de chambre par des professionnels distingués de ce conservatoire annuel, ainsi que des étudiants talentueux. Du 24 juin au 21 juillet 2012 dans la Salle de Récital de l'Université du Vermont, Campus Redstone, Burlington. $25 pour adultes/gratuit pour étudiants. Cours de maître pour $10. Info, 336-784-5128.
Les Craftsbury Chamber Players explorent des compositions classiques, du baroque à l'époque contemporaine, pendant ce festival de six semaines qui met en vedette des musiciens de renommée internationale. Du 11 juillet jusqu'au 16 août 2012 à deux salles de spectacles: la Salle de Récital de l'Université du Vermont, Campus Redstone, Burlington; et au Hardwick Town House. Il y aura également  un brunch pré saison « Bluegrass Avec Kenji » au Craftsbury Common. Visitez le site web pour les détails de l'horaire. Une passe de saison $110, un billet unique $22/$8 étudiants. Info, 800-639-3443.
Le Festival de musique de chambre du lac Champlain se déroule des deux côtés du lac — à Colchester et à Burlington au Vermont, aussi bien qu'à Plattsburgh, N.Y. Sous la direction artistique du violiniste Soovin Kim, la quatrième édition du festival annuel se concentre sur la musique de J.S Bach, et son influence sur des générations de compositeurs, incluant le compositeur en résidence du festival, David Ludwig. Pour préserver la mission de l'organisation à but non-lucratif qui veut encourager le talent émergent, un ancien participant du Young Composers Seminar va jouer au festival cette année. Pour en savoir plus sur les jeunes compositeurs de 2012, ainsi que pour toutes autres informations reliées au festival, visitez le site web. Du 18 au 26 août, à plusieurs emplacements au Vermont et à Plattsburgh, N.Y. Les prix des concerts varient entre $12 et $30 par billet pour adultes. Info, 802-846-2175.
L'Ensemble Burlington, l'enfant musical le plus jeune du quartier, offre la série « Summer Serenades » à Shelburne et à Stowe — des pique-niques pendant l'après-midi et la programmation au coucher du soleil, ainsi que des concerts en salle avec de l'excellente musique de chambre. Sous la direction de Sofia Hirsch et de Michael Dabroski, le BE fonctionne avec une mission différente, l'esprit communautaire, et donne une partier des profits de chaque concert à des organisations locales à but non-lucratif. C'est ce qu'on appelle de la bonne musique et des bonnes oeuvres. Info, 802-598-9520.
Vermont Cheesemakers Festival
Dairy lovers, unite! Did you know Vermont has more cheesemakers per capita than any other state in the U.S.? That ancient-yet-evolving tradition is the proud focus of this festival. Chefs and more than 40 artisan cheesemakers from around the state offer 200 varieties for diners to nibble, as well as informative tasting and pairing seminars and cooking demonstrations. Other local food producers and winemakers round out the meal in this fourth annual event.
July 22, 2012, from 11 a.m. to 4 p.m., at the Shelburne Farms Coach Barn. $40 festival ticket; $50 with wine, beer and spirits tasting. (Add $5 after June 30.) Seminars $45. Info, 800-884-6287. vtcheesefest.com
Réjouissez-vous, amateurs de produits laitiers! Savez-vous que le Vermont a plus de producteurs de fromage par habitant que n'importe quel autre état aux Etats-Unis? L'ancienne tradition qui évolue reste le point central du festival. Des chefs se rejoignent à plus que 40 producteurs artisanaux de fromage provenant de différents coins de l'état pour offrir 200 variétés de fromage que les convives peuvent grignoter, ainsi que des dégustations informatives, des séminaires d'appariement et des démonstrations de cuisine. D'autres producteurs agricoles et des vignerons complètent ce repas à la quatrième édition du festival annuel.
22 juillet 2012, 11h00-16h00, au Shelburne Farms Coach Barn. $40 pour l'entrée au festival, $50 avec vin, bière ou dégustation d'alcool. (Ajoutez $5 après le 30 juin). Séminaires, $45. Info 800-884-6287. vtcheesefest.com
Circus Smirkus Big Top Tour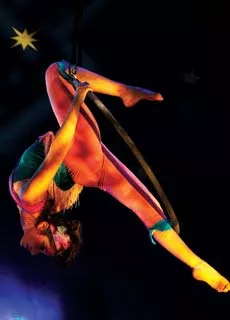 The 11- to 18-year-olds who pull off breathtaking tumbling, juggling and aerial feats in this troupe didn't just run away to join the circus ... they are the circus. Circus Smirkus' 25th anniversary Big Top Tour stars talented youngsters hailing from as far away as California and the United Kingdom, and as close as the Green Mountain State. Selected at auditions, the kids will take the two-hour show — and a big, European-style tent — all over New England. This year's theme: "Topsy Turvy Time Travel." Expect wire walkers, contortionists, acrobats and other performers who amaze while clowning around.
Touring New England July 1 through August 19, 2012; at the Champlain Valley Expo in Essex July 5 through 7, shows at noon and 6:30 p.m., $17.50-22. smirkus.com
Les membres de 11 à 18 ans de cette troupe émerveillent par leur acrobatie à couper le souffle, leur jonglage et leurs exploits aériens. Ils n'ont pas simplement fugué pour se joindre au cirque… ils sont le cirque. Le 25iéme anniversaire de la tournée « Big Top » du Circus Smirkus met en vedette des jeunes provenant d'aussi loin que la Californie et le Royaume Uni, et aussi proche que Green Mountains au Vermont. Sélectionnés à des auditions, les enfants vont parcourir la Nouvelle-Angleterre avec ce spectacle d'une durée de deux heures et  une énorme tente, style européen. Le thème de cette année: « Time Travel. » Attendez vous à des funambules extraordinaires, des contorsionistes incroyables, des acrobates intrépides et d'autres artistes de scènes qui étonnent et divertissent en jouant au clown.
En tournée en Nouvelle-Anglettere du 1er juillet au 19 août, 2012, au Champlain Valley Expo dans la région de l'Essex du 5 au 7 juillet à midi et à 18h30, $17.50-$22.  smirkus.com
Lake Champlain Dragon Boat Festival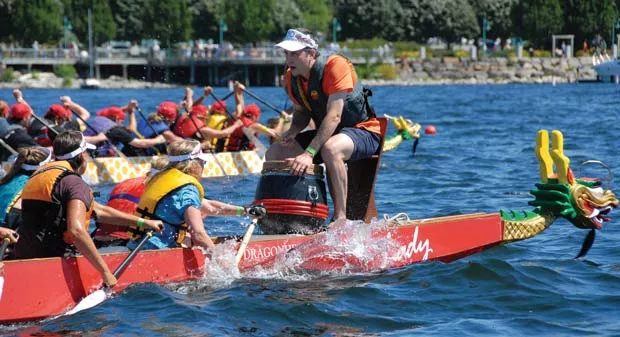 Courtesy of Ken O'Connell
Water may put out blazes, but in ancient Chinese iconography, the reverse is also true: Fire-breathing dragons hold sway over the water. Burlington's Dragon Boat Festival, now in its sixth year, has turned that control of the element into a sense of empowerment: Dozens of teams of 20 paddlers each conquer the waves of Lake Champlain on canoe-style boats decorated with images of the mythical creatures. But those who take first place in the 300-meter sprint races aren't the only winners; some 150 of the competitors are breast-cancer survivors. The festival, which includes a traditional flower ceremony, a Parade of Dragons and live music, raises funds for Survivorship NOW and Dragonheart Vermont. With $300,000 raised for charity since 2006, this event is growing like ... wildfire.
August 5, 2012, 8 a.m. to 5 p.m. at Waterfront Park in Burlington. ridethedragon.org
L'eau peut éteindre les flammes, mais selon l'iconographie ancienne chinoise, le contraire est aussi possible, quand les dragons cracheurs de feu règnent sur l'eau. Le festival Bateau-Dragon de Burlington, maintenant dans sa sixième année, a transformé ce contrôle des éléments en un véritable jeu de pouvoir. Des douzaines d'équipes composées de vingt pagayeurs conquièrent les vagues du Lac Champlain sur des bateaux décorés avec des images des créatures mythiques. Ceux qui remportent la première place dans la course de 300 mètres. ne sont pas les seuls gagnants; 150 des participants sont aussi des survivantes du cancer du sein. Le festival, qui inclut une cérémonie traditionnelle de fleurs, une parade de Dragons et de la musique en direct, ramasse des fonds pour « Survivorship NOW » et « Dragonheart Vermont ». Avec  $300,000 de dons accumulés depuis 2006, cet événement se propage …comme le feu.
5 août, 2012, 8h00 à 17h00 au Waterfront Park, Burlington. ridethedragon.org
Stowe Antique & Classic Car Meet
Auto enthusiasts share their unabashed vehicular love for the 55th year at this popular exhibit. Members show up with everything from a 1910 Brush to a '70s "muscle" car. Roadsters, woodies, coupes, convertibles — nearly anything on four wheels is here, refurbished and prettied up for admiring eyes. Crafts, a flea market, automobile parade and street dance add to the fun. Honk if you love combustion engines!
August 10 and 11, 2012, 7 a.m. to 6 p.m.; August 12, 7 a.m. to 4 p.m., on Nichols Field, Route 100 south of Stowe Village. $10. To enter a car, see website for registration details (and a photo gallery of previous participants).
Les enthousiastes d'autos partagent leur amour sans borne pour les véhicules pour la 55e année à cette exposition populaire. Les membres viennent avec différentes sortes de véhicules, d'un Brush 1910 à une auto sportive des années 70. Des roadsters, des Woodies, des coupes, des décapotables — presque tout sur quatre roues est représenté ici, rénové et enjolivé pour les admirateurs. Artisanat, un marché aux puces, une parade d'automobiles et la danse de rue ajoutent à l'amusement. Klaxonnez si vous aimez les moteurs à combustion!
10 et 11 août, 7h00 à 18h00, 12 août, 7h00 à 16h00, aux champs Nichols, route 100 sud du village de Stowe. $10. Pour enregistrer une automobile, visitez le site web pour les détails (et une galerie photo des participants antérieurs).
Festival of Fools
There's nothing wrong with playing the fool at this fantastical fest! For the fifth year, Burlington City Arts presents street theater at its most fun, with jugglers, comedians, circus artists and general silliness on the Church Street Marketplace and City Hall Park. Street performers from around the world turn up to entertain the all-ages crowds with daring feats and good humor.
August 3 through 5, 2012, 2 to 10 p.m., various locations in downtown Burlington. Free. Info, 802-865-7166. burlingtoncityarts.org/Festival_of_Fools
Il n'y a aucun tort à agir comme un fou à ce festival fantastique ! Pour la 5e année, le centre Burlington City Arts présente le théâtre de rue à son plus amusant, avec des jongleurs, des comédiens, des artistes de cirque et d'autres rigolades au Church Street Marketplace et au parc City Hall. Des artistes de rue proviennent des quatres coins du monde apparaissent pour divertir la foule multi-générationnelle avec des exploits audaces et de l'humour coloré.
3 au 5 août, 2012, 14h00 à 22h00, lieux variés au centre-ville de Burlington. Gratuit. Info, 802-865-7166. burlingtoncityarts.org/Festival_of_Fools
Shakespeare in the Park
Vermont Shakespeare Company brings The Tempest to life in two outdoor locations this year — in North Hero in the Champlain Islands and Burlington. Why outside? VSC believes in "connecting the beauty of our natural world to the power of live theatre," says its mission statement. The company also favors fun and action-packed productions suitable for all ages. No doubt the Bard would applaud that.
August 10 through 12, 2012, Knight Point State Park, North Hero; and August 17 through 19, 2012, Oakledge Park in Burlington; 6 p.m. each night, Sundays also at 2 p.m., $20-25; children under 12 free. Info, 877-874-1911. Tickets at flynntix.org or 802-372-8400. vermontshakespeare.org
La compagnie de théâtre Vermont Shakespeare Company présente « La Tempête » à deux lieux extérieurs, au North Hero sur les Iles du Lac Champlain et à Burlington. Pourquoi à l'extérieur? Le VSC croit en l'importance de « relier la beauté de notre monde naturel avec le pouvoir du théâtre en direct, » dit leur énonce de mission. La compagnie préfère aussi des productions amusantes et remplies d'action pour satisfaire les spectateurs de tous les âges. Il n'y a pas de doute que le Barde aura applaudi cela.
10 au 12 août, 2012, Knight Point State Park, North Hero; et du 17 au 19 août, 2012, Oakledge Parc à Burlington, 18h00 tous les soirs et aussi à 14h00 les dimanches, $20-25; gratuit pour les enfants âgés de moins de 12 ans. Info, 877-874-1911. Billets disponibles à flynntix.org ou 802-372-8400. vermontshakespeare.org
Lake Champlain Maritime Festival
Because summer is our shortest season, Vermonters take it very seriously. For proof, look no further than the bounty of festivals and music series that take place in various outdoor locales around the state virtually every week from Memorial Day to Labor Day.
Celebrating art, food, culture and music, and nestled in a picturesque and convenient setting, the Lake Champlain Maritime Festival at Waterfront Park in Burlington epitomizes why we love our outdoor fests. For starters, this year's headlining performers include gypsy punkers Gogol Bordello, Nashville's Americana-folkies Old Crow Medicine Show, reunited Vermont jam band Strangefolk and bluesy songwriter Citizen Cope. That's in addition to the numerous — and often free — concerts and family-oriented cultural exhibits on display during the day. The unbeatable location, on the shores of Lake Champlain facing the Adirondacks, is oh-so-close to shopping and dining in downtown Burlington.
August 9 through 12, 2012, Waterfront Park in Burlington. Various times. Daily admission is free. Certain concerts and events require a ticket. lcmfestival.com
Other Outdoor Options
Concerts on the Green Take in performances by artists such as David Gray, Andrew Bird and Lyle Lovett while basking in the pastoral splendor of the Green at Shelburne Museum. Various dates throughout summer 2012.
Champlain Valley Folk Festival The "little folk festival that could" is one of the longest-running music fests in Vermont. Centered on various locations around the waterfront in Burlington, the CVFF is a lively celebration of regional folk music, art and dance. July 29-31, 2012.
Looking ahead
Grand Point North Vermont's own Grace Potter and the Nocturnals curate this two-day festival at Burlington's Waterfront Park that also includes performances by the Avett Brothers, Dr. Dog and several local bands. September 14-15, 2012.

Parce que c'est la saison la plus courte, les Vermontois prennent leur été au sérieux. La preuve est dans l'abondance de festivals et de séries musicales qui se produisent à travers l'état à chaque semaine dans divers endroits extérieur, du Memorial Day — le dernier lundi du mois de mai — à la Fête du travail.

Avec sa célébration d'art, de culture et de musique, installé dans un lieu pittoresque et pratique, le Festival Maritime du Lac Champlain, situé au Waterfront Park de Burlington, représente la raison pour laquelle nous aimons nos festivals plein air. Pour commencer, les artistes à la tête d'affiche incluent les gypsy punkers Gogol Bordello, les enthousiastes d'Americana-folkies, Old Crow Medicine Show, le jam band réuni du Vermont, Strangefolk, et l'auteur-compositeur de blues, Citizen Cope.

Ceux-ci s'ajoutent à plusieurs spectacles gratuits et d'expositions culturelles dédiées à la famille qui se déroulent pendant la journée. L'emplacement incomparable, sur les rives du Lac Champlain, avec une vue des Adirondacks, est également près des magasins et des restaurants du centre-ville de Burlington.

9 au 12 août au Waterfront Park, Burlington. Entrée gratuite. Certains concerts et évènements nécessitent un billet. lcmfestival.com

D'autres options plein air

Concerts sur le Green Ne manquez pas les concerts d'artistes tel que David Gray, Andrew Bird et Lyle Lovett, tout en se prélassant dans la splendeur pastorale du Green au Musée Shelburne. Dates variées au cours de l'été de 2012.
Le Festival de Musique Folk de la Vallée du Lac Champlain Le « petit festival folk qui pourrait » est un des festival de musique de plus longue durée au Vermont. Centré autour différents endroits sur les rives du Lac Champlain à Burlington, le CVFF est une célébration animée de musique folk de la région, d'art et de danse. 29 au 31 juillet, 2012.

Plus tard cette année

Grand Point North Grace Potter and the Nocturnals du Vermont organise ce festival de deux jours au Waterfront Park de Burlington qui inclut des spectacles de les Avett Brothers, Dr. Dog et plusieurs autres groupes locaux. 14 au 15 septembre, 2012.