Courtesy of Luke Awtry, Patrick McCormack, The Leatherbound Books, Pons
Clockwise from top left: Christopher Hawthorn; the Leatherbound Books; Francesca Blanchard; Pons; and Couchsleepers
Though the pandemic has disrupted the live music sector in ways we don't yet fully understand, it hasn't prevented bands and artists from making and releasing new albums. Seven Days hasn't stopped reviewing local records, either. We've featured more than 100 this year. Some were made before COVID-19 upended the industry, while others were put together remotely, with artists and recording engineers doing their work from separate quarantines.
As usual, area musicians overwhelmed us with submissions for review in 2020. The following list offers only a smattering of the year's best local music and showcases the variety of styles and sounds found in and around the Green Mountains.
20
Christopher Hawthorn, Homesick
(Self-released, digital)
Producer Christopher Hawthorn, known for his work with Burlington singer-songwriter Francesca Blanchard, delivered serene, thought-provoking compositions on his sophomore album, Homesick. Finely arranged and meticulously crafted, his work delves into glassy pools of neoclassical bliss and stormy electronica with a progressive, near-cinematic aesthetic.
Choice cut: "Gene's Song"
19
Osage Orange, Snake Skin Chants
(Self-released, digital)
An eyebrow-raising detour from Osage Orange's earlier work, Snake Skin Chants adds a prominent electronic element to the folk and rock sounds heard on 2015 album Souvenir Regrets. Dubbed "electric desert folklore" by its creator, Nick Varisano, the new songs are brittle and precise. They pair the rugged edge of the Americana genre with the slick tricks of the computer age.
Choice cut: "All I Need"
18
The Leatherbound Books, These Were the Days
(Self-released, digital)
Five years have passed since the Leatherbound Books released their last album. And the new record, These Were the Days, sat shelved for quite some time before its fall release. Through twee-pop, Americana, and good ol' rock-and-roll songs, co-front people Jackie Buttolph and Eric Daniels spin yarns that have a homesickness, a longing for some forgotten time. But the album's title indicates that the present is that time, underscoring a philosophical bent heard in the band's lyrics.
Choice cut: "I Doubt It"
17
Matthew Evan Taylor, Say Their Names
(Self-released, digital)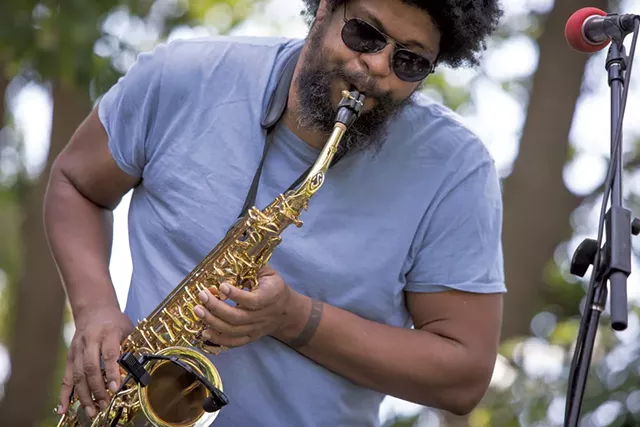 Courtesy of Luke Awtry Photography
Matthew Evan Taylor
Middlebury College assistant professor of music Matthew Evan Taylor released Say Their Names just as the summer's protests against police violence were reaching peak intensity. Made as part of the jazz multi-instrumentalist's ongoing improvisational series, which he live-loops and posts to Instagram, Say Their Names is a modern, raw account of the overwhelming feelings Taylor experienced as he and the world reacted to the deaths of George Floyd, Breonna Taylor and other Black people killed by police.
Choice cut: "Footfalls for Justice"
16
Couchsleepers, Only When It's Dark
(Self-released, digital)
Indie-pop singer-songwriter Harrison Hsiang (aka Couchsleepers) is a night owl. His most intimate thoughts and desires spill out like deeply romantic pillow talk. A PhD student in neuroscience as well as an accomplished musician and songwriter, Hsiang is uniquely positioned to make work that subtly connects the dots between intense feelings and the body chemistry that fuels emotion. Though Hsiang is a multi-instrumentalist, his contemplative, keyboard-driven songs stand out on Only When It's Dark — unsurprisingly so, as the artist has publicly stated that piano is his primary and most comfortable instrument.
Choice cut: "All I Want"
15
Pony Death Ride, Unthemed
(Self-released, CD, digital)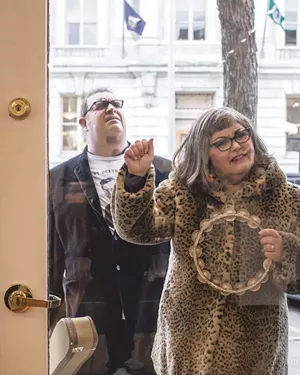 File: Luke Awtry
Pony Death Ride
Veterans of comedy music but newbies on the local scene, formerly San Diego-based married duo Pony Death Ride dropped their new LP, Unthemed, a few months after settling in Burlington. A hodgepodge of observational humor, outlandish characters, and flawless execution of musical styles and themes, the album is just as much a groovy listen as it is a full-body convulsion of hilarity.
Choice cut: "Crispin Glover Be My Lover"
14
Eric George, Lily Died for Love
(Self-released, digital)
Eric George is one of the most prolific young singer-songwriters in Vermont. He often releases multiple albums per year, more and more of which seem to diverge from the twangy sound established on his 2015 self-titled debut. His Harry Potter-themed album, Lily Died for Love, dabbles in folk and pop rock, at times encroaching on an "easy listening" soft-rock sound. For a record that doubtlessly could have devolved into a gimmick wrapped in an inside joke, its 10 thoughtful, dynamic songs only use the popular book series as a jumping-off point to explore various shades of the human condition.
Choice cut: "Draco"
13
Wren Kitz, Early Worm
(Sophomore Lounge/Feeding Tube Records, LP, digital)
The ever-evolving Wren Kitz touched down in the rock hemisphere for his 2020 album, Early Worm. While still incorporating the grandiose impressionism of his earlier albums, as well as subtle flourishes of folk, Kitz's new batch of songs comes closer to "conventional" than he's ever been before. Through psychedelic twists and turns and walls of sound, he still keeps it wonderfully weird.
Choice cut: "Georgie"
12
Love and Japan, Tears for Vanishing Ways
(Self-released, digital)
Singer-songwriter and karaoke jockey Edward Jahn, who releases music as Love and Japan, lives for the slick sounds of '80s new wave. Pre-pandemic, anyone who went to his Hotel Karaoke night surely witnessed his impeccable Sting impression. On five-song EP Tears for Vanishing Ways, Jahn creates a pitch-perfect blast of nostalgic rock. He apes sounds and styles from artists such as Men at Work and the Police and houses them inside beautifully crafted and thoughtfully constructed tracks. It shows that he lives and breathes the era and has the chops to build on his forebears' vision.
Choice cut: "Cold War"
11
Rivan C., Teenage Apollo, Vol. 2
(Self-released, digital)
Rivan C. is one of Vermont's best up-and-coming rappers, with skills that are sure to take him as far as he cares to go. The son of legendary local DJ Luis Calderin, Rivan was clearly raised on a healthy diet of old-school hip-hop. As a member of Gen Z, he fuses modern sensibilities, such as skittering trap beats, with elements culled from the genre's golden era, including foundational samples of classic soul music. Teenage Apollo, Vol. 2 unveils a budding young rapper on the precipice of finding himself.
Choice cut: "Stupid Qpid (featuring Eva Rawlings)"
10
A2VT, Twenty Infinity
(Self-released, CD, digital)
File: Bear Cieri
Said Bulle (left) and George Mnyonge at an A2VT album release party
When A2VT went locally viral back in 2012 with their music video "Winooski, My Town," they were the new kids on the block — both musically and residentially. And they were literally kids then, too. Nearly a decade on, the group has become the flagship act for Chittenden County's resettled African community. A sparkling collection of cutting-edge Afropop, Twenty Infinity is flush with positive messaging, African pride and ridiculously catchy earworms.
Choice cut: "You Ma Numba 1"
9
Pons, Intellect
(Stick N' Move Records, cassette, digital)
Pons are always pushing against genre constraints and expectations. The University of Vermont trio smashed through sonic barriers on Intellect, its debut full-length. Taking listeners to the maddening depths of the psyche, the album shudders and spasms through frantic post-punk anthems and strobing bangers.
Choice cut: "Subliminal Messages"
8
Fern Maddie, North Branch River
(Self-released, CD, digital)
One of many striking 2020 debuts, folk singer-songwriter Fern Maddie's North Branch River stands out in the way it so aptly captures the bleakness and often ineffable feelings implicit in North Country culture. Indomitable and unique, Maddie's six-track EP exhibits her grasp of the genre, both in terms of how she constructs her spare tunes and the emotionally complex themes and hardy characters within them.
Choice cut: "Two Women"
7
Jewelry Company, Cheap Drugs
(Self-released, digital)
Cheap Drugs is a more than promising start for hip-hop duo Jewelry Company, the partnership of Ezra Oullette and Manriel Grant (the latter being the nephew of Burlington hip-hop authority Melo Grant). Primarily exploring the house-infused sounds of UK garage, the pair's debut EP is a groovy dance party with sardonic undertones. Pivoting from rapping to singing throughout and dabbling in a full array of hip-hop styles, Jewelry Company establish an air of versatility with forward-thinking intentions.
Choice cut: "Clapham"
6
Anachronist, Stay Late
(Self-released, LP, digital)
As Anachronist, Brian Clark and co. offered up a rock record with subtly polarized forays into folk and punk. The Vermont scene veterans' first release since 2016, Stay Late is the kind of album that makes you long for wee-hours hangouts with friends that only come to an end with the sunrise. The songs brim with pathos and melodic strength. Clark and vocalist/percussionist Angela Paladino sound as if their voices were created solely to come together in harmony.
Choice cut: "Happy High"
5
Famous Letter Writer, Warhola
(Self-released, digital)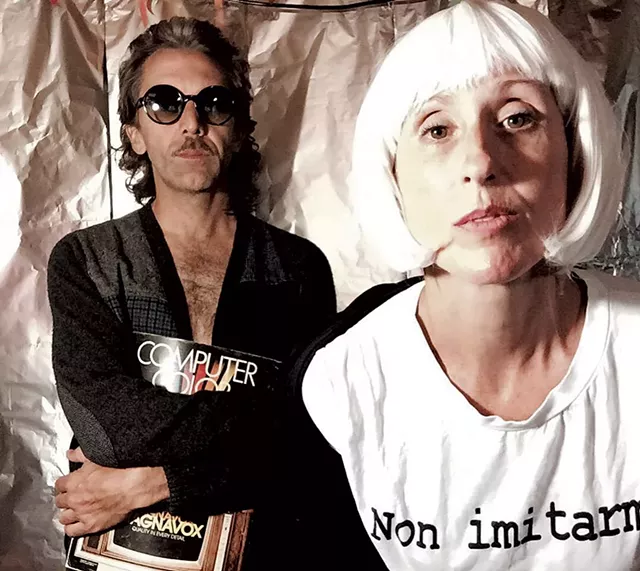 Courtesy of Famous Letter Writer
Famous Letter Writer
Holy concept album, Batman! A mesmerizing dissection of pop (and pop art) constructs, Warhola, from Plattsburgh, N.Y.'s Famous Letter Writer, is endlessly fascinating. Backed by a strong academic spirit, the married duo loaded the record with cultural touchstones through direct and indirect references. A throwback to the early days of indie rock and the prime new-wave era, the LP showcases the incredibly strong partnership of its quirky makers.
Choice cut: "All I Do Is Win"
4
Will Keeper, Bear
(Anti-Golf, digital)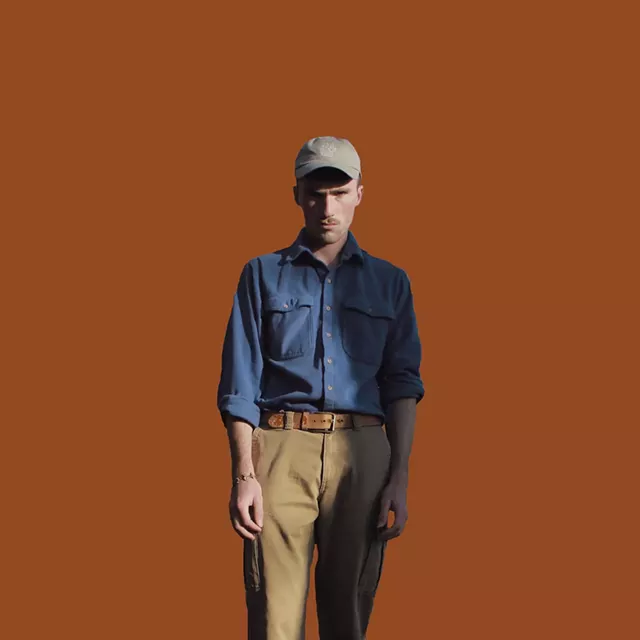 Courtesy of Will Keeper
Will Keeper
Will Keeper (aka Will Lynch) was perhaps the most exciting breakout local artist of 2020. His debut EP, Bear, is remarkably defined — an uncommon feat for a fledgling artist. It landed him representation from Quiet Management, the same team that reps Vermont expat hip-hop outfit 99 Neighbors. An inviting collection of soft pop, the album finds a distinct, bleary-eyed niche between its indie-rock and R&B influences. Somehow both poised and weary, Lynch's work beckons listeners to rest their head gently in his lap, to either zone out or dig deeply into the mysteries of love and relationships. No pressure either way.
Choice cut: "Queen"
3
Benny Yurco, You Are My Dreams
(Little Jamaica Recordings/People in a Position to Know, LP, digital)
Benny Yurco's You Are My Dreams sounds as if it came out of a time capsule unearthed after 50 or 60 years underground. The Grace Potter guitarist whisks the listener off on a lush, globe-trotting trip full of percussive, psychedelic compositions. Evoking greats such as Ethio-jazz legend Mulatu Astatke, exotica composer Les Baxter and Texas-Thai funk outfit Khruangbin, Yurco mines the language of the past to create one of the freshest local releases of the year.
Choice cut: "Twin Reverb"
2
Francesca Blanchard, Make It Better
(Self-released, digital)
The much-anticipated follow-up to Francesca Blanchard's 2015 debut, the bilingual Deux Visions, was well worth the wait. In the five years between them, Blanchard laid claim to herself and her artistry like never before, a process that caused the songwriter to push beyond what she thought possible. Blanchard also took on production duties for the first time, working closely with her sonic counterpart, coproducer Christopher Hawthorn. A shift from her debut's folk-leaning tunes, Make It Better displays an artist digging deep and confronting her own neuroses, fears and joys, packaged within subtly appointed indie pop that begs a close listen.
Choice cut: "Make It Better"
1
The Röse Parade, Hyena Dream Machine
(Marlvina Records, digital)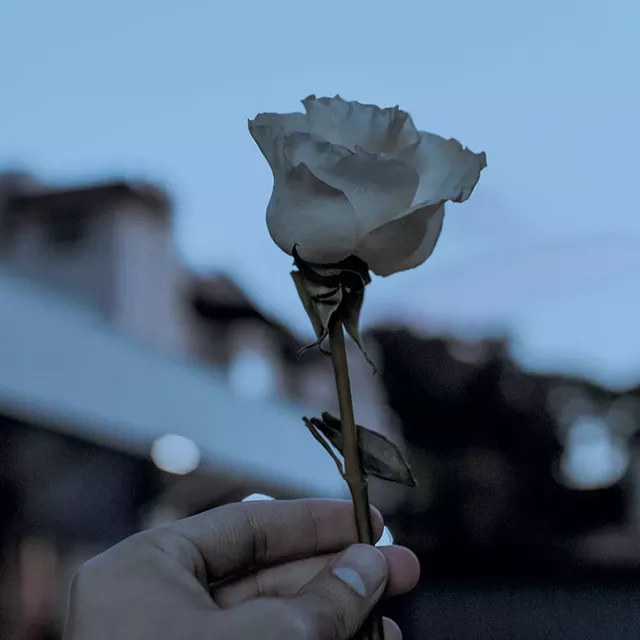 Courtesy of The Röse Parade
The Röse Parade, Hyena Dream Machine
Chuck Brewer, who records as the Röse Parade, delivered the best local album of the year only days into 2020. Released on January 4, Hyena Dream Machine set an impossibly high bar. A true hybrid of styles, it emulsifies elements of rock, R&B, synth-pop, disco and punk into an unparalleled cosmic blend. Brewer's enigmatic poetry delves into complicated emotional states and points of view. In particular, his dissections of love, romance and carnality stand out, all framed within ruminations on power dynamics. The album is fierce and confrontational, and its wallop to the soul makes a lingering impact.
Choice cut: "Lauryn Slays Daily"