2013 was an astonishing year for recorded music in Vermont. From any angle, by any metric, we set new highs in the quantity, quality and diversity of local music. And it's not an anomaly; it's a trend. For many of the same reasons, 2012 was also a particularly remarkable year. And looking ahead to releases planned for 2014 — by the likes of Waylon Speed and Pours, among others — there is good reason to think we've yet to reach an apex.
The rock scene is often a good barometer for gauging the overall health of the local music community. And, as usual, rock releases dominated the landscape this year.
In particular, heavy music continued to assert itself locally. In the punk scene, we said good-bye to some favorites in Doll Fight!, Trapper Keeper and Poxy. But we welcomed Black Rabbit, Gorgon and a new punk label, Stick Shift Records.
Vultures of Cult veered from their typical stoner metal to hang 10 with the burgeoning local surf-rock scene. Stone Bullet reminded us that arena rock is alive and well, even in a state without an actual arena. And Vaporizer crushed on a sludgy new EP.
On the indie front, Shark Victim introduced us to chaos pop. Bombardier to Pilot, Phil Yates & the Affiliates, Doctor Sailor and Bandleader all delivered solid works, too. Ditto the latest from Nocturnals guitarist Scott Tournet. Violette Ultraviolet mined love both lost and found, unearthing a sparkling, alt-country-flecked gem. Heloise Williams went electronic and turned out one of the most danceable Vermont records in memory.
Strength in numbers was a theme around the state as quite a few local label/collectives made notable moves. In Burlington, Jenke Records continued its ascent with a sharp outing from Quiet Lion and one from Ryan Fauber's deep, dark vault. Montpelier's State & Main Records followed up a great capital city comp with a strong debut from Lake Superior. Meanwhile, the Upper Valley's What Doth Life quietly added to its ever-growing catalog with intriguing releases from Ryan/Timothy, Derek and the Demons, Giant Travel Avant Garde and a tour de force from the Pilgrims.
Elsewhere around the state, Vergennes' the Dead Creek Singers got delightfully weird. Middlebury's "El Rey" Tenedor y Su Conjunto Cuchillo introduced a spicy new genre, Vermexicano. Fellow Midd resident Peter Day shed his grifter persona on a likable solo outing. Ben Campbell reestablished sainthood on a pair of brilliant new albums. And the NEKtones proved kings of the Kingdom.
Even the state's waning jam scene made statements, as the Aerolites discovered there's no place like home and Bow Thayer found his groove. So, too, was prog rock represented, thanks to a heady effort from Elephants of Scotland.
It was a lean year for blues, despite solid efforts from the Heckhounds and Shrimp. However, the ever-soulful Dave Keller released what is likely to become his signature record.
On the world-music front, Barika rose up with heat-seeking West African fusion. And Brattleboro's the New Line explored the connections between Appalachia and Afropop.
Vermont's singer-songwriter crowd was in fine form, delivering a bounty of introspective riches from the likes of Colby Dix, Milton Busker, Derek Burkins, Steve Hartmann and Kris Gruen, among many others. Tyler Daniel Bean made a national splash, putting the emo in emotion. Kelly Ravin momentarily stepped away from Waylon Speed to offer a crushingly beautiful solo record. And Hana Zara's startling debut suggested the state's next great songwriter might already be here.
On the Americana front, folk, old-time and bluegrass were, as always, a cornerstone of Vermont music. Rik Palieri and George Mann walked in the footsteps of Guthrie and Seeger. Blackbird soared. The Bayley-Hazen Boys turned back the clock, and Rick Norcross celebrated a half century of rambling. The rambunctious Ida Mae Specker did her dad proud. Meanwhile, the Beerworth Sisters added a new Vermont family name to watch for. Paul Asbell furthered his legacy as one of the state's all-time great players. The Stone Cold Roosters crowed. And transplant Dan Johnson proved an expert, with or without his longtime Sidemen.
It was a solid year, as well, for Vermont jazz. The sultry Audrey Bernstein provided a fresh voice, while the a cappella group Maple Jam offered many. Deja-Nous brought a bit of Paris to Burlington. And Brian McCarthy assured us that the next generation of local jazz is in eminently capable hands.
Don't call it a comeback, but after a down year, hip-hop in the 802 returned in grand style, led by Green Mountain hip-hop godfathers the Aztext. Not to be outdone, the Lynguistic Civilians again brought the party, while Jenke's Bless the Child and Set Up City offered organic, free-range food for thought.
The state's experimental crowd was typically mysterious, and rewarding for those who dared venture down the rabbit hole. Caring Babies teamed up with Pliable Tones on a mind-bending split record. Tommy Bobcat offered a heady parting shot. Cloudeyes posted glimmering post-rock. NNA Tapes' Blanche Blanche Blanche made national noise. Nuda Veritas hooked us on her own meaty multiplicity. Tooth ache. revisited and rerecorded her 2011 debut, an album that ranks highly in any year.
We heard good tidings from old friends in new places. Rubblebucket found salvation in the face of profound tribulation on a new EP. Myra Flynn proved she's not to be pigeonholed. The globetrotting Avi Salloway got worldly and Wylder, while his old musical partner Celia Woodsmith caught the attention of the Academy with Della Mae. Anaïs Mitchell returned home with a joyful bundle of old songs with Jefferson Hamer — and soon after, a bundle of joy. Sam Amidon found brightness in the dark music of the South.
In a recent Soundbites column, I revealed that I was considering expanding the traditional year-end top 10 to 15 or even 20 albums. I wasn't kidding. If you polled 10 different listeners, you'd get 10 different lists of the 10 "best" local albums, likely featuring many of the names already mentioned — and Rough Francis and the Dirty Blondes, two deserving local bands who are ineligible for consideration since they have members who work for this paper. Hell, my own list has gone through countless changes in recent weeks. With so much to choose from, I'm experiencing paralysis by analysis.
But choose I must. So above are 10 local records that especially stood out to these ears in 2013. Call them the "best," if you must. But I'd rather think of them simply as fine representatives of a truly spectacular year in Vermont music.
Thanks for listening.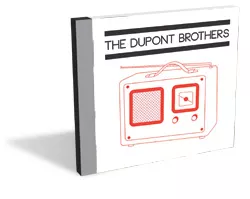 The DuPont Brothers EP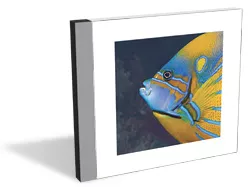 Identity Picks
Vague Era
Solitude EP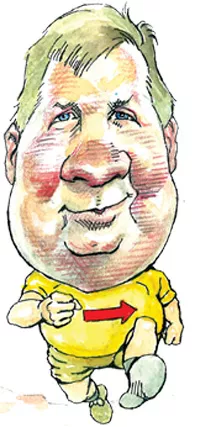 Kat Wright & the Indomitable Soul Band

Introducing …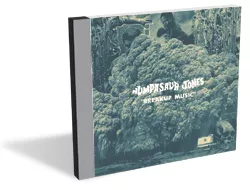 Breakup Music
Happy Jawbone Family Band
No Kingdom
America Religious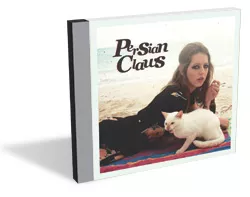 Persian Claws