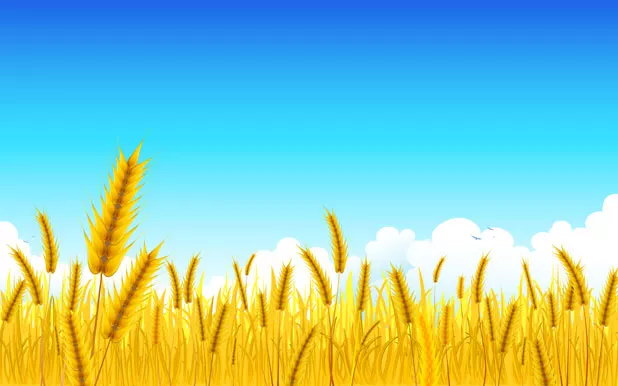 Sometimes, an article touches a nerve. So it was with "The Trouble With Wheat," which ran in the Seven Days food section on March 6. The article previewed a lecture by Julie Miller Jones, a University of Minnesota nutritionist who was due to speak at the annual Northern Grain Growers conference in Essex that weekend. Jones, a vocal critic of the spike in gluten-free diets, particularly takes issue with the best-selling book Wheat Belly by cardiologist William Davis and his assertions that modern wheat is different, and less digestible, than the grains of a few decades ago.
The feature was shared hundreds of times, and we received some letters about the article — one from as far as California — taking issue with Jones' views. Some readers were also piqued by the comments of Randy George, owner of Middlesex's Red Hen Baking Company; he was troubled that certain people demonize modern wheat — which he says has never been genetically modified — when shorter rises and unnatural leavening agents might be responsible for more gluten sensitivity.
We thought it only fair to devote a portion of this week's food section to the readers who responded to this controversial topic. Will it generate a second crop of letters? Time will tell.
— CORIN HIRSCH
*****
"The Trouble With Wheat" seemed intent on discrediting those who choose to eat a nonwheat diet. It was implied that only those individuals diagnosed with celiac disease have the right to eat a gluten-free diet — the rest of us, in the words of pro-wheat Dr. Jones, are on the "diet du jour." How insulting to those who have eliminated wheat from their diet and are feeling better as a result. One needn't be diagnosed with a food allergy to validate their dietary concerns. There are many folks who fall somewhere in the middle of the gluten-tolerance spectrum — not diagnosed celiacs, but those who notice a real improvement in any number of ailments and health problems after eliminating wheat and gluten from their diets.
Randy George is correct: Wheat has not been genetically modified. But as Dr. Davis states in Wheat Belly, it has certainly been heavily hybridized, and today's modern wheat is a far cry from that of our ancestors. Isn't it possible that with all of the hybridization, modern wheat could have changed for the worse?
Elizabeth Orvis
Hinesburg
*****
While wheat may not be a GMO, it has been so hybridized over the years that it does contain more gluten than its ancestors. Studies have shown that modern wheat has more chromosomes than ancient forms of wheat. These changes might be making it harder to digest than it previously was. Maybe the local grain farmers can look into heirloom varieties and see if they are more digestible. I have been gluten free for almost 10 years and would love to try locally grown, heirloom wheat to see if this is the case.
Christine Geisler Bridgewater Corners
The controversy over wheat deserves more ink than the two pages that Seven Days allotted, particularly when a significant amount of that was given to direct quotes from wheat supporters with only third-person references to the antiwheat crowd, and without a more critical examination of Julie Miller Jones' affiliations and other controversial positions regarding our food supply.
William Davis does not claim that wheat is a GMO in the gene-splicing sense but rightly points out that the genetics of modern wheat over the last 50 years is significantly different thanks to deliberate human intervention.
Thus, what we're eating now is not what Red Hen's George claims that "people have been eating for 10,000 years." Instead, what we're eating now corresponds closely with the obesity epidemic and the rise of many other diseases. While wheat consumption can be directly linked to several maladies beyond celiac disease, there is no such condition as "wheat deficiency." Entire cultures have thrived without eating wheat.
Biologically, modern humans have existed for 200,000 years, but grain agriculture has only existed for 10,000. Modern wheat has been a staple of our food supply for only 30 years, or a sliver of our existence. Whether this recent development in our history is actually healthy for us deserves a closer look. Perhaps Seven Days would be interested in devoting a feature-length article on the ancestral health movement and the scientific case against wheat.
David Lawrence
Middlesex
*****
I'm responding to your article regarding the wheat growers in Vermont. I think it's important to let your readers know that, although wheat is not genetically modified, it is not the same as it was 50 to 60 years ago. Please read this excerpt from Naturalnews.com regarding the wheat we grow now versus the wheat of the past:
"Remember: Wheat is not the same today. It has been agriculturally [hybridized], not genetically lab-engineered, over some decades to resist fungus, grow more quickly and be more pliable for industrial bread baking. As a consequence, wheat containing only 5 percent gluten 50 to 60 years ago has become 50 percent gluten today.
Melinda Arcara
Chester Springs, Penn.
Editor's note: Arcara is a blogger at glutenfreebebedotcom.wordpress.com.
*****
From 1979 to 2000, I ran Daily Bread Bakery & Café in Richmond, making my living and reputation based on wheat. We used Ben Gleason's Champlain Valley wheat. When I moved to Maine, I found Aroostook County wheat. But two years ago, my partner, Jeb, was diagnosed with celiac disease. Good-bye, gluten! I had to reexamine my whole foundation of good health and right livelihood.
Many books and articles later, I agree with Dr. Davis of Wheat Belly fame that our 30-year, low-fat carbo-binge is making us fat and chronically ill. In 1977, dietary goals stressed "healthy, whole grains" and lower fat, the same time that "new" wheat hit the market (not GMO, but haphazardly hybridized) and obesity, diabetes and celiac disease started to be problems. There is literature out there to prove the correlation, but the medical profession continues to blame fat, sugar, salt and patients' lack of willpower. I disagree with Professor Jones that Davis' book "doesn't pass muster."
Jones' specialty is carbohydrate and grains. The conference is about grain. Red Hen sells wheat; Gleason sells flour. Time to cut your losses; figure out something else to study, bake or grow. Diversify! Make your own study. Give up wheat for a new lease on life. Forego the substance for one month and see if you feel better. Farmers and bakers, step up to the challenge.
Betsy Bott
Blue Hill, Maine
*****
For Jones to concede that "some" may do better without wheat is pretty much saying it all, isn't it? Come on. Follow the money and you'll find the corruption. Let's put our money where it matters! Sustainable local farms! Take the oversubsidized grain industry and put it toward real nutrient-rich foods. But, oh, if we did that, people would become more healthy. Less sick. Hmmm, that doesn't work, does it?
Craig Almaguer
Chico, Calif.
*****
As someone long involved in health and alternative healing, I've been aware for years that local growers and bakers would eventually be impacted by burgeoning reports of gluten insensitivity (GI). Yet at the recent Northern Grain Growers conference, mainstream nutritionist and University of Minnesota professor Julie Miller Jones denied the existence of significant gluten issues.
Those who deny gluten sensitivity use an official statistic that 0.5 to 1 percent of people have celiac disease, but this stat might be hugely skewed by the reported reluctance of celiac sufferers to endure a biopsy. A simple change of diet is easier and far more sensible, though more and more asymptomatic individuals have blood tests to detect gluten sensitivity.
At the root of the controversy is Wheat Belly by cardiologist Dr. William Davis, which has received favorable critical reviews by a number of independent scientists. Jones does her best to trash Davis' book and labels his methodology "unscientific." However, her skewed contentions and intense emotionality reveals anything but scientific objectivity.
Investigation reveals two factions: nutritionists and grain breeders, strongly linked to academia, who tell the same convincing-sounding stories; and independents who tell a far different story. Jones is in the former camp, but I discovered that Procter & Gamble supports Jones' employer, the University of Minnesota. [Editor's note: A heart-disease-prevention clinic at the school is named for the company.] Perhaps deficient public funding of higher education opens the door to financial support by corporations, who may pressure those institutions to go along with the corporate agenda.
Contrary to the article's claims that genetically modified wheat does not exist, Monsanto has been testing "Roundup Ready," genetically engineered wheat in Canada, according to numerous sources. Although supposedly confined to test plots, in 1999 Thai scientists reported the presence of genetic engineering in a wheat shipment from the Pacific Northwest. Could reports of contamination shed light on testimony from wheat-sensitive consumers and independent researchers, such as Davis, who insist that something has changed drastically for the worse in Midwest wheat?
Independent scientific investigation is much needed to follow up on Davis' findings. I feel that our modern, fast-food lifestyle — combined with high chemical-input agriculture — is the primary offender in the increase of GI and ill health. Corporate agriculture emphasizes such factors such as high gluten content, wind tolerance, low labor input and high profit to the detriment of nutritional content and purity.
Sound, independently funded science can further local agriculture, as well as discourage environmental and health damage done by vested interests. Rather than regarding Davis as the archenemy of the grain industry, I hope people concerned with food and farming will join me in embracing him as a potentially powerful ally in reforming agriculture worldwide.
Joe Gleason
Bridport
Editors note: Joe Gleason is the brother of Ben Gleason, president of Gleason Grains and a grower mentioned in the original article. Joe Gleason cofounded Gleason Grains in 1982.
The headline in the original print version of this story was "Gluten-Free Defenders: Seven Days Readers Write In to Point Out Problems With Modern Wheat"