Oliver Parini
Phoenix Books
Figuring out where to shop in Burlington isn't rocket science: For the most part, you can just head to the Church Street Marketplace. But you work hard for the money — so hard for it, honey — so let's get a little more specific about where to spend it.
Once a year, Vermonters vote on everything from best furniture store to best shoe shop in the Seven Daysies readers' picks. Shop the abridged list of past nominees and winners below knowing there's not a dud in the bunch. Want more? Check out some stellar gear stores here and browse the complete Daysies guide.
191 Bank St., Burlington; 2 Carmichael St., Essex, phoenixbooks.biz
Like a certain bird rising from the ashes of a decimated print media landscape — thnx, internet — Phoenix Books has been plying Vermonters with sweet, sweet paper pages since opening its Essex location in 2007. Since then, the badass bookstore has expanded to Burlington, Rutland and Chester. Judging by the growth of the mini-empire, it seems Vermonters have had their say: Books are here to stay. (And if you're in the market for cards and quirky gifts, Phoenix has those, too!)
Also try:
2500 Williston Rd., South Burlington; 2455 Shelburne Rd., Shelburne, pfwvt.com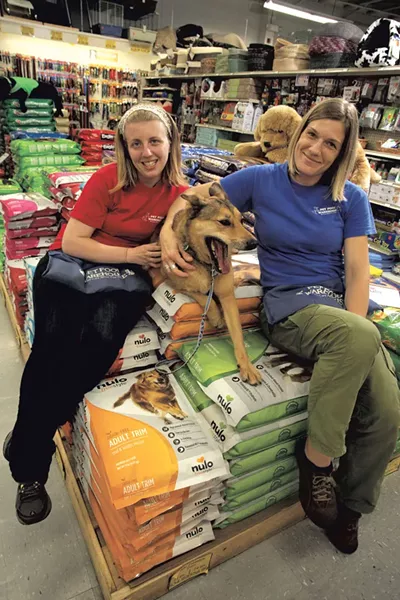 Matthew Thorsen
Alissa Kline, Kaia and Shana Mleko at Pet Food Warehouse
Since 1983, Vermonters have flocked to this animal-loving emporium for the best selection of pet products around — and a staff so aggressively helpful that you'll feel guilty for saying, "Uh, just browsing, thanks."
Also try:
128 Intervale Rd., Burlington; 472 Marshall Ave., Williston, gardeners.com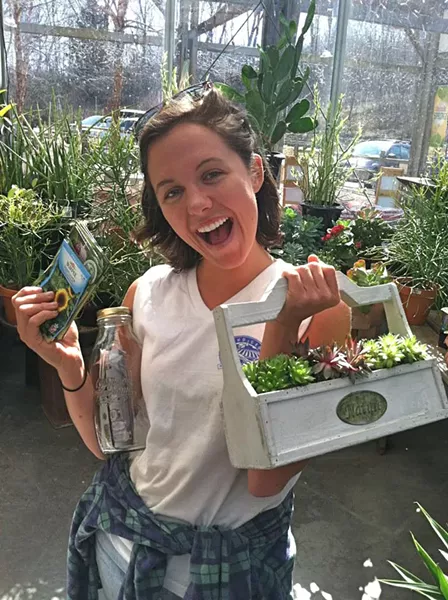 Sarah Alexander
Gardener's Supply
Need fertilizer? How 'bout outdoor furniture? This employee-owned business, founded by local gardeners in 1983, is an oasis for experienced and wannabe growers alike. It's Vermont; go green!
Also try:
Courtesy of Northern Lights
Unique pipes and hookahs are the name of the game at the largest supplier of, um, tobacco products in Burlington. Indulge your inner hippie and shop the tapestries, incense and tie-dye, too.








Also try:

Best place to buy a unique gift: Frog Hollow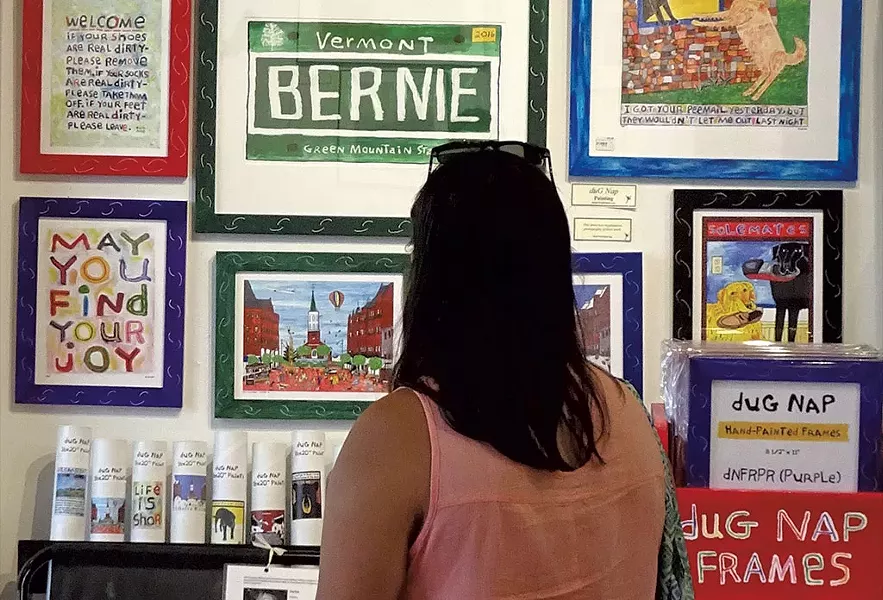 Lee Krohn
Frog Hollow Vermont Craft Gallery
Open since 1971, Frog Hollow is a gallery and gift store in one, making it a prime place to load up on artsy goodies, from ceramics and screen prints to jewelry and blown glass. No matter what you pick, it will have the trace of a human hand. Preach.
Courtesy Of Conant Metal & Light
Owner Steve Conant and his creative crew run one of the coolest home-furnishing stores in town. The shop specializes in one-of-a-kind custom art and lighting.
Also try:
Best adult toy store: Good Stuff
21 Church St., Burlington; 197 Pearl St., Essex Junction, goodstuffstores.com
In stores all over the state, including one right on Church Street, Good Stuff stocks a truly feel-good inventory — we're talking steamy DVDs, sex toys and everybody's favorite: lube!
Also try:
Survival Tip: BTV's city parking garages (the Marketplace Garage, College Street Garage and Lakeview Garage) are free for the first two hours and all day on Sundays. You can also stash your ride for free overnight during winter parking bans — just be out by 7:30 a.m. or get stuck paying for a full day.