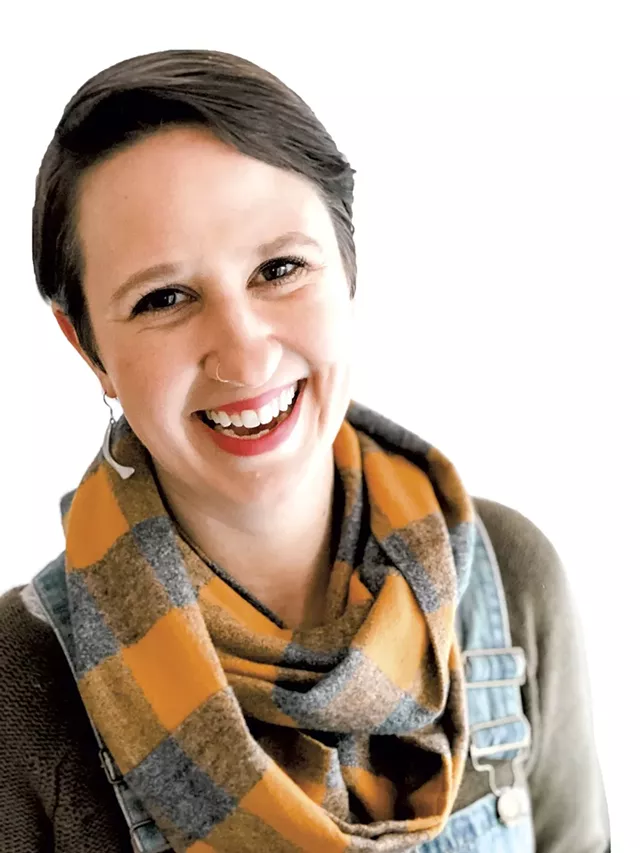 COURTESY OF ALYSSA BLASK CAMPBELL
Alyssa Blask Campbell
Alyssa Blask Campbell is on a mission to help parents, teachers and caregivers raise emotionally intelligent humans.
Emotional intelligence — self-awareness, self-regulation, empathy and social awareness — is the greatest predictor of success in life, she says. Campbell, a former preschool teacher and childcare center director with a master's degree in early childhood education, started her child-rearing consulting company, Seed & Sew, in 2017. The "modern parenting village combining parents in the trenches with experts in the field" offers a blog, podcasts, online interactive workshops and in-person presentations. Some — including "Tiny Humans, Big Emotions" — zero in on emotional intelligence.
Along with a former coworker, Lauren Stauble, Campbell has created the five-step Collaborative Emotion Processing method. The first four steps are designed to prepare adults to respond — rather than react — to children's strong emotions, and the fifth step is devoted to the adult-child interaction that leads children through five steps to process their emotions. Stauble and Campbell have written a book about the method and are looking for a publisher now.
Campbell, 30, is the fourth of five children who grew up in Portville, N.Y. "The village very much took care of me, and then I started taking care of kids very young," she says. She lives with her husband, Zach Campbell, in Burlington.
Kids VT: You have called emotional intelligence the greatest predictor of success in life, career, and relationships. Why?
Alyssa Blask Campbell: Daniel Goleman (a psychologist) did a research study following folks for 30 years and looking at different socioeconomic backgrounds, access to education, and gender and race. And looking at all these factors over 30 years, the folks who have the most success — career, financial, relationship and reported happiness — had a higher level of emotional intelligence. I think that if we have the tools to process the world around us and our experiences, and to truly connect with one another, empathize... You don't have to agree with why somebody is feeling what they're feeling to empathize with the emotion behind it — and I think if we can get to that place, that is where we will see the most success societally and personally.
KVT: What have you observed about common practices regarding emotions?
ABC: I've been seeing in schools — especially K through 12, but also younger — where we're really focused on this regulation idea, that if we can teach kids to regulate, they can then exhibit pro-social behaviors. And I think what we're often doing is teaching kids to not express. And so we're saying, Oh, you get a green sticker today or you're on the green level because you did a great job regulating your emotions today. And the person on red maybe got angry at some point today and expressed that — or when they were embarrassed they expressed it — and we're putting shame on those hard feelings and the ability to express them.
KVT: What is a better way for adults to respond?
ABC: We have developed five phases of emotion processing in developing the CEP method. And the [first is] allow yourself to feel; the next is recognize what you're feeling; the third is security in your feelings, where you're OK to feel it because you know it's on a continuum, you won't feel this way forever; the fourth is coping; and the fifth is moving on, problem-solving. What I often see is that we'll do the first two. We might allow somebody to express in a certain way. And we will label that feeling for them. And then we're jumping right to moving on. And I want to slow down.
KVT: Why is it important to slow down?
ABC: A child is not ready to move on or problem-solve or engage in conflict resolution when they're still in their amygdala, when they're still in their feelings brain. And if we are just doing the first two steps, they're still in their feelings brain. I see it as our job as adults to teach them how to leave their amygdala and come into their prefrontal cortex in order to problem-solve. So I think what we're often doing is we're prolonging a tantrum or an emotional expression of some kind because we're trying to problem-solve when kids aren't ready.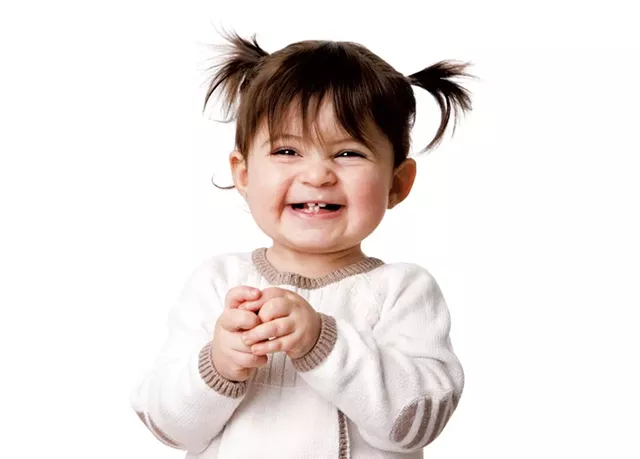 KVT: How can adults help kids move from their amygdala, their "feelings brain," to their prefrontal cortex, their "thinking, rational brain?"
ABC: That is my "Tiny Humans, Big Emotions" two-hour presentation! To really go into it, it is an in-depth conversation. But really, what I want to do is, once we validate their feeling — you don't have to agree with why they're feeling what they're feeling; if you give a kid a purple cup and they wanted an orange cup and they're disappointed, you don't have to agree that they should feel disappointed about an orange cup — you just have to empathize with the feeling. So at phase two, if we can empathize with disappointment and how that feels, then they'll usually soften a bit here, and we can say, "Oh, I really want to help you solve this problem. How can I help you feel calm so that we can solve this together?" And when we offer up the word "calm," we're doing two things. One, we are letting the brain know, Oh, another feeling exists. I don't have to live in this feeling forever. It's a little trigger to the brain that can help pull you out of your amygdala and into the prefrontal cortex. And when I ask them, "How can I help you feel calm?" I'm asking them what coping strategies are we going to tap into? I'm reminding them that before we problem-solve, we're going to find our calm first.
KVT: What if the child hasn't mastered coping strategies?
ABC: Then I'm going to offer them just two — one touch and one non-touch. So, it could be, "Would you like a hug?" Or, "Would you like to read a book to feel calm before we solve this problem?" Or, it could be, "Would you like to do a puzzle with me or would you like to dance?" Down the road we might work on breathing, but it's typically hard for a tiny human to do, depending on the age. And we can just mirror it. If we personally slow down and we take a deep breath, then we are lowering our cortisol (a stress fight, flight or freeze hormone) and their body can match ours... We can essentially bring the calm.
KVT: When can you start teaching these skills?
ABC: Infancy. With an infant, we're doing co-regulation. I'm, from the get-go, practicing regulating my response to their cortisol spike and being able to respond to them with some semblance of calm. Oh, you were working so hard to get that toy, and you were so close. And you couldn't reach it. That's so frustrating. I wonder how you're going to get it again. Can you try again?
KVT: What about older children; is it too late for them?
ABC: No! I got these skills in my 20s! It's never too early, and it's never too late. I think we need to meet people wherever they are. Do they not have coping strategies? Great; let's build them. Are they not letting themselves feel? Great; let's build it. Do they not know what they're feeling yet? Let's work on it. No matter what the age or stage is, it's just figuring out where they are getting stuck in this process.
KVT: We have focused on adult-child interaction. What about the first four steps of your collaborative emotion processing method?
ABC: The other four parts of the CEP method are how we do this work for ourselves as adults so that we can show up to respond instead of react. So it's self-awareness for us as adults, learning what we're bringing to the table and learning how to start to identify our feelings. The next part is identifying our explicit and implicit biases. Understanding things like mirroring, that [children] will feed off of our cortisol, or they can feed off of our calm. And then the fourth, the one that we're the worst at, is self-care. This is not just like getting a massage or having a night out, but what are you doing every day, all day, to take care of yourself? We need to be doing all of this work on our own, so that when we come to those adult-child interactions, we're ready to respond.
KVT: Let's get really practical. You're in a grocery store with a toddler who's throwing a tantrum. What do you do?
ABC: Well if they're throwing a tantrum because they want something you've said no to, I want you to hold that boundary. Empathize with them: Oh, I know you really wanted to have that lollipop and we're not going to get it today. That really stinks. How can I help you feel calm so we can keep grocery shopping? ... Can I give you a hug and then we can talk about it? I'm not here to make the tantrum stop. I'm here to let them know it's OK to feel what you're feeling, and I'm here to help you find your calm, and when you're ready, we can talk more about it.
KVT: Why did you name your business Seed & Sew?
ABC: I see seeds as things that we plant and that we nurture, and they take a while to grow. And that's the same for me with these tiny humans, that a lot of the work we're doing can seem like it's taking forever, but it's all for this bigger purpose. And the sew part is that I believe so deeply in the village and that none of us should be doing this solo. And I picture it like a quilt, that we all bring our own pieces and sew them together and participate in this together.