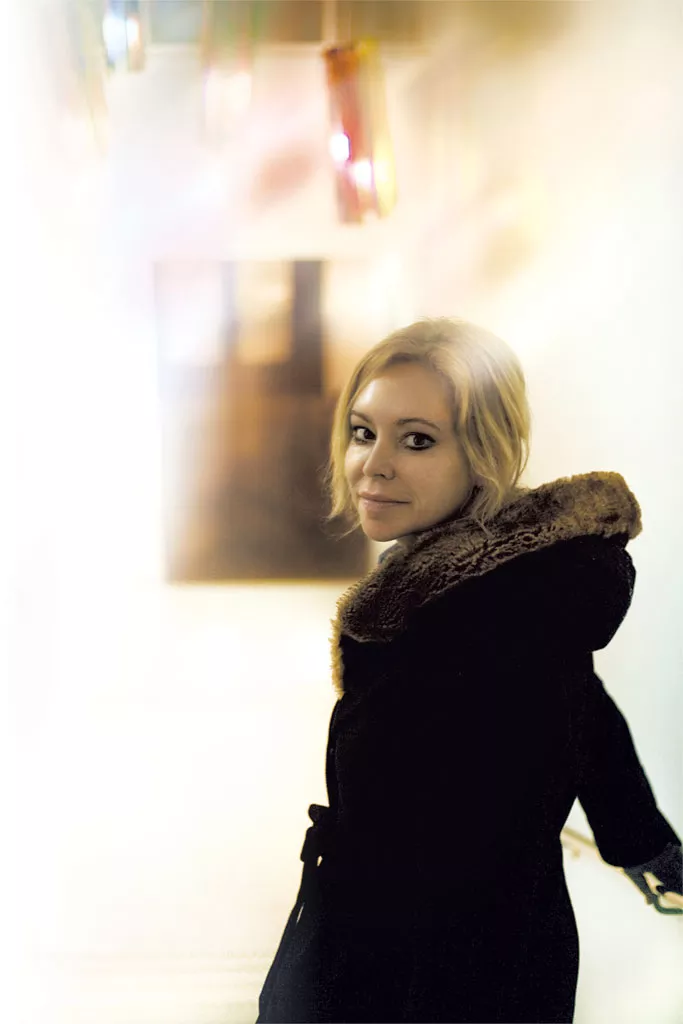 Courtesy of Norwich University
Rachel Armstrong
Vermont is often seen as a nexus of sustainable practices. Land is regularly protected from development. Old buildings are renovated to be more energy efficient; many new ones are built according to LEED or other energy-conservation standards. Renewable energy sources are taking hold incrementally. And more and more Vermonters are making individual efforts to recycle, compost and generally lessen their impact on the environment.
Sounds good, right? But there's a problem with this idea of sustainability, according to Rachel Armstrong, a senior lecturer in the School of Architecture, Design & Construction at the University of Greenwich, London.
"Consuming less, recycling, composting — ultimately, you are still a consumer," Armstrong points out during a phone call from London. She wants people to get beyond "just reading package labels and deciding to buy or not to buy."
As an alternative, Armstrong suggests "living architecture," the subject of her popular 2009 TED talk and the title of her 2012 TED Book. Rather than being constructed from manufactured materials that differ from each other only in the degree of harm they do to the environment, living-architecture structures emerge from materials that share the properties of living organisms. Armstrong will explain her proposed paradigm shift in a lecture titled "Icological Cities" on Thursday evening, April 3, at Norwich University — home to the state's only professional graduate degree program in architecture.
Living architecture goes beyond green roofs and solar panels. The science Armstrong envisions would synthesize metabolic processes already present in the natural world. Specifically, chemically engineered "protocells" would mimic nature's productive functions. Unlike machines, which are inert and need energy input to function, protocells are living matter (minus the DNA) whose metabolic processes might actively reduce problems such as global warming.
One example the charismatic academic often cites is a protocell in the form of oil droplets containing ground calcium chloride. This paste might be used to coat buildings, she suggests. The oil would allow for the slow release of the calcium chloride, which, when rained on, would "dissolve, react with the carbon dioxide in the rain and produce a deposit of mineral carbonate," as Armstrong explains in a 2012 interview with New Scientist.
That metabolic process would have two positive results. CO2 would be absorbed from the atmosphere; and the accretion of calcium carbonate over the surface of the building — think limestone, a calcium-carbonate deposit formed over millions of years — would strengthen the building itself. Most buildings' surfaces are worn away by weather; this kind would be "self-repairing," as Armstrong puts it.
That was the idea behind her TED talk, which has been viewed almost 800,000 times online. In it, Armstrong proposed saving the increasingly waterlogged city of Venice, Italy, using such a coating for the underwater woodpiles that support it. Left alone, that process would grow a limestone reef under the entire city, which would create habitat for the local aquatic wildlife and physically unite the urban environment with nature.
"Right now, [Venice] is wobbling around on stiletto heels," Armstrong quips. "The idea is to build a platform shoe."
When asked whether the buildings would be at structural risk with such an uncontrollable living process afoot beneath them, Armstrong comments, "The notion of control is a cultural expectation. In some ways, we're not in control of anything. Our machines have given us the impression that we have control over nature," she continues, but that impression is belied "when the environment is changing so drastically."
To challenge such cultural assumptions and set the groundwork for her proposals, Armstrong draws in her work on philosophical concepts. They include Gilles Deleuze and Félix Guattari's idea of "assemblages" — a way of thinking about the social world as not fixed but consisting of loose, heterogeneous groupings — and Slavoj Zizek's deconstruction of the term "nature." Armstrong is a true renaissance woman who first trained in medicine, has worked in television and communications, and will soon complete a doctorate in architectural design.
"She's one of those rare people who has tendrils out into all of the fields," says architect Aron Temkin, Norwich's dean of the College of Professional Schools. Temkin helped choose Armstrong for the university-wide Todd Lecture Series in part because her talk will appeal to business and engineering students, too. "Sustainability only works if you're working holistically," he comments.
Still, architecture students, as well as the invited public, stand particularly to benefit from Armstrong's insights. Says Temkin, "She is addressing issues about truly sustainable building that go a step further than renewable materials and more sustainable energy sources. She's talking about building with internal intelligence systems — the same methodology that silkworms, for example, use to create structures, but expanded to a larger scale."
When it comes to the built environment, Temkin adds, "There is such a long timeline in making a building [that] you need to have your finger on the pulse of where technology is changing. Rachel is good at seeing that, and she's good at communicating that."
INFO
"Icological Cities," a talk by Rachel Armstrong. Thursday, April 3, 7 p.m., at Plumley Armory, Norwich University in Northfield. Info, 485-2633. norwich.edu
The original print version of this article was headlined "Norwich Speaker to Explore 'Living Architecture' as a New Path to Sustainability"