What will a "book" look like in 100 years? What will it mean to read one?
Whether you love your e-reader or prefer paper, those questions are relevant to you in a world where the meaning of the word "book" is already changing. Nate Herzog of StoryHack Media hopes to elicit creative answers to them with a new contest called "Future of the Book."
StoryHack got its start last October with a 24-hour contest held at the Vermont Tech Jam. Fifteen teams competed to spin the best narrative using at least three different digital platforms. The results, Herzog says, continue to generate a lot of clicks on storyhackvt.com.
"Future of the Book" is the first of several StoryHack events planned for 2014. It's a simple, submission-based video contest conducted entirely online. "We wanted to grow our audience beyond those who could attend any given event," Herzog explains in an email.
Participants have until April 23 — World Book Day — to submit a video of two minutes or less "where they read a story from a book written 100 years in the future." Interpreting that scenario is up to them.
Herzog writes that "I got the idea while reading books to my son. 'What if people read from stories that hadn't been written yet? And what would those books look like?' My son thought I was going nuts, but I liked the idea."
So did others — including the folks at Northshire Bookstore in Manchester Center, who signed on as sponsors. The store has contributed two $250 gift certificates: one for the winner of an online popular vote, and one for the winner chosen by a panel of guest judges.
Will future books be read on screens? On paper? Will they be edible for maximum eco-friendliness? Streamed directly into our brains? If you've got an idea, register for the contest at storyhackfotb.com.
---
Habit by T.J. Brearton, Joffe Books, 353 pages. $3.99 ebook.
A flawed detective with academic psych training investigates a murder in a farmhouse in rural upstate New York. That's the premise of Habit, a mystery from T.J. Brearton of Elizabethtown, N.Y., that's been holding its own on Amazon's thriller bestseller lists.
Locals may know Brearton as coordinator of the Lake Placid Film Forum. In an unusual twist, the book's publisher — Joffe Books — is co-owned by native Vermonter Jasper Joffe, who moved to the UK as a child and became a contemporary artist of note. "In this age of global digital publishing, I have been editing a book set in the countryside I visited as a child," Joffe writes to Seven Days.
That rugged Adirondack countryside is new to the novel's protagonist, Brendan Healy, a cop fresh from Westchester County with a past full of dark secrets. The case he's investigating harbors more of them. Brendan is an expert in habit formation, and the murder victim may have had an unsavory long-term habit that got her killed.
After a lengthy setup, Habit explodes with gun battles, conspiracies, relapses and detours into the seedy world of internet porn. Brearton may have bitten off more than he can chew in terms of bringing all this to a satisfying resolution. Still, Habit should appeal to readers looking for a hard-boiled mystery with a modern twist — set in a local landscape.
---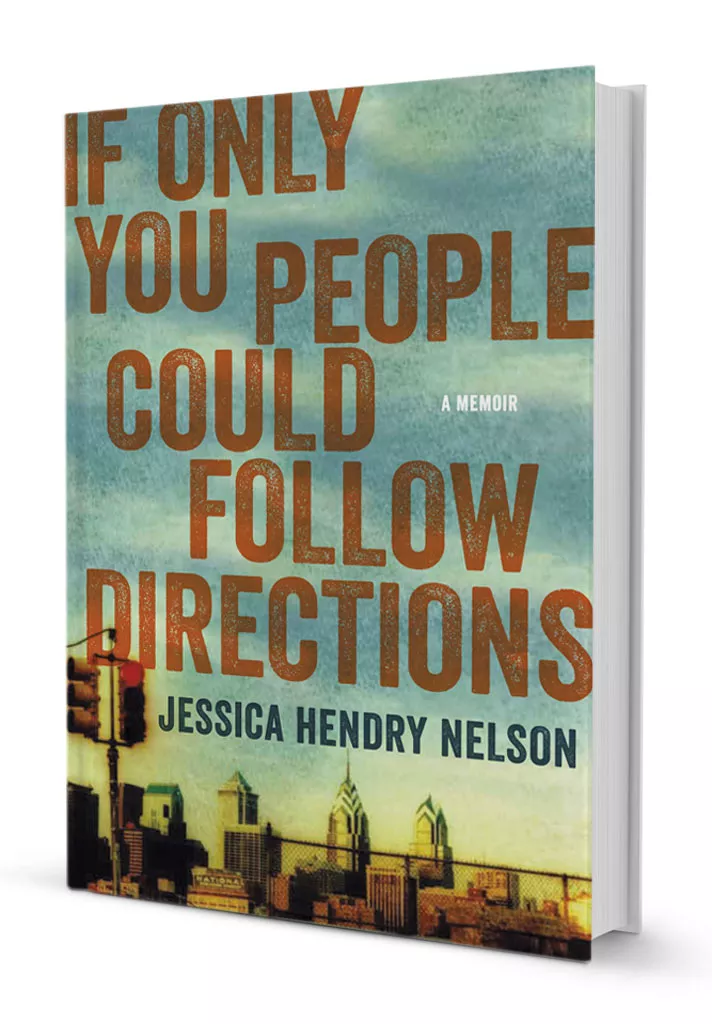 We've noticed a recent influx of youthful energy at Johnson State College's venerable literary journal, Green Mountains Review. Two of the magazine's young editors will read from their own work on campus next Tuesday. Jessica Hendry Nelson, nonfiction editor of GMR and co-owner of Burlington's Renegade Writers' Collective, will sample her recent memoir about growing up in a family riven by substance abuse, If Only You People Could Follow Directions. Fiction editor Jacob White, who lives in Ithaca, N.Y., will read from his story collection Being Dead in South Carolina.
National Poetry Month is right around the corner, and Phoenix Books Burlington will celebrate with an April 10 reading featuring Vermont poets Leland Kinsey, Daniel Lusk, Angela Patten and Kerrin McCadden. Find Julia Shipley's review of McCadden's prize-winning book Landscape With Plywood Silhouettes on page 40 of this issue. And look for our upcoming preview of Kinsey's latest, Winter Ready, new from Brattleboro-based publisher Green Writers Press.
Jessica Hendry Nelson and Jacob White: Tuesday, April 1, 5:30 p.m. at the Stearns Performance Space at Johnson State College. Free.
Poetry Fest: Thursday, April 10, 7 p.m. at Phoenix Books Burlington. Free.