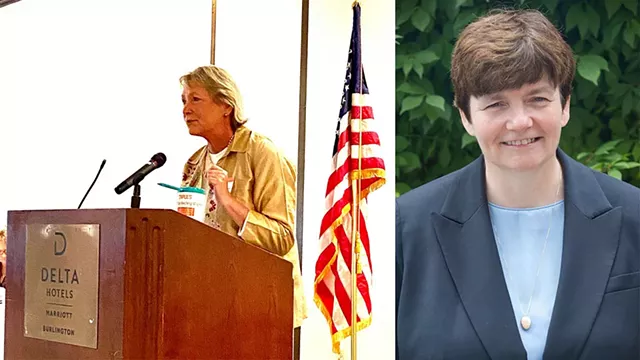 Courtesy
Carolyn Whitney Branagan (R) and Beth Pearce (D)
The Vermont treasurer manages the state's money and investments, is responsible for collecting and returning "unclaimed financial property" — aka your hard-earned cash — and promotes efforts to improve Vermonters' financial literacy.
We asked the candidates seeking your vote to respond to the following question:
1. Why should Vermonters trust you to manage the state's investments and retirement funds during this pandemic-related economic crisis?
Georgia; Former state senator (R-Franklin); former state representative (R-Franklin-1); Republican
The Treasurer is on the same plane as lawmakers. We are all accountable to Vermont voters, and we all must earn trust. To emerge from the economic crisis fiscally strong, we need to listen better and work together to develop the best solutions. I promise that I will always listen.
Barre City; Vermont State Treasurer; Democrat
Many have lost their income and their sense of safety and security as a result of COVID-19. As a government finance professional with over 43 years of experience, I have the skills to manage through and beyond this crisis, employing prudent practices and targeted investment in our communities.