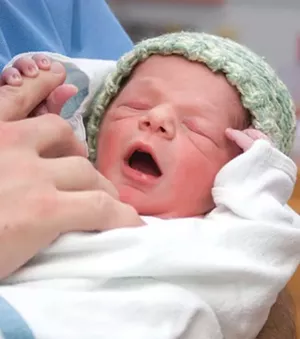 Pregnancy is anticipation that leads to labor's intense physical challenge and the joy, awe and relief of birth. It's like Christmas, a Tough Mudder marathon and religious ecstasy all rolled into one wrinkly, squalling newborn.
Then the real work begins.
And if you work outside the home, you need to figure out how to fit it all in.
I was working — at my former job as a technical writer — almost up to the moment my son was born. My water broke in the early hours before dawn, and the first person I told was my coworker Najiba, who was online in the company's Brussels office. She encouraged me to get to the hospital, and I did, carrying my laptop along with my overnight bag. I finished up a couple of work tasks just a few hours before things went awry and I was whisked away for a C-section.
Fast-forward eight weeks, and I was back at the office full time, exhausted. I think I only fell asleep at my desk once, but I honestly can't remember. Those were foggy times.
Creating work-life balance is difficult, whether moms and dads stay at home, work 9 to 5 jobs or juggle a mix of part-time commitments. Throw in the need for exercise, alone time and date nights, and there are just not enough hours in the day.
Kathryn Flagg's feature looks at how a few local moms have managed the transition back to work. Twelve weeks of unpaid family leave might seem like a long time for employers to give up a valued worker, but in reality, it's the blink of a baby's eye.
Men are part of the equation, too. In "Go Ask Dad," fathers share their awe-inspiring thoughts from the delivery room. In a separate story, Ken Picard interviews a male nurse who works in Fletcher Allen Health Care's neonatal intensive care unit.
Want to hear more baby stories? Read the "Kids Beat" for details on upcoming "Pregnancy Circles." And, a lesbian mom in rural Vermont offers a twist on the traditional birth tale in this month's "Use Your Words" essay.
We conceive Kids VT every month in hopes you'll find something new, enlightening, comforting or useful in it. Whether you're a seasoned, expectant or newly minted parent, I'd love to hear from you. Want to share your story? Email me at kate@kidsvt.com.