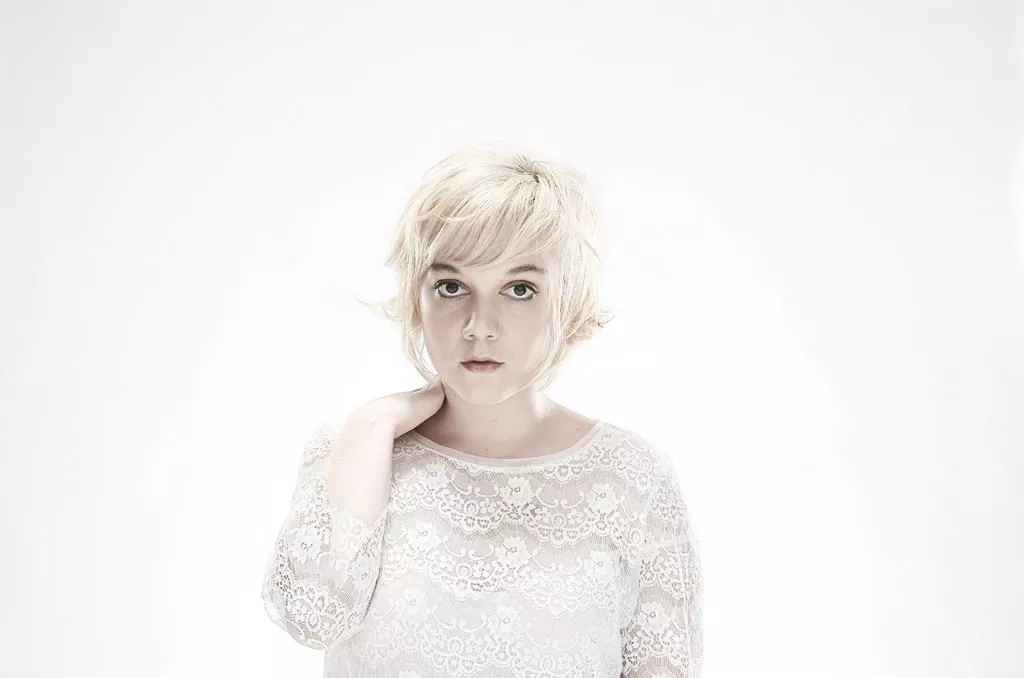 Courtesy Of Horiz White
Lydia Loveless
Waking Windows is in the books and the Burlington Discover Jazz Festival takes to its many stages next week. And that means Vermont's music festival season is about to kick into high gear. Practically every weekend from now until the end of September, fests of all shapes and sizes will disturb the peace — in a good way — all over these Green Mountains.
So here's a primer on some of them, including one outdoor music series. A few significant annual events haven't released details as of this printing. (And one notable shindig, SolarFest, is taking a year off to recharge.) Look for updates on all things musical in these pages throughout the summer.
Ben & Jerry's Concerts on the Green
Shelburne Museum, various dates.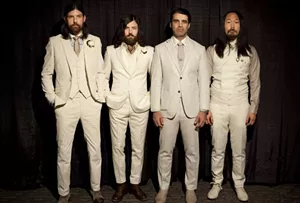 Courtesy Of The Avett Brothers
The Avett Brothers
The long-running Concerts on the Green series on the lawn of the stately Shelburne Museum could be called Vermont's answer to Tanglewood, minus the classical music. Overlooking Shelburne's rolling hills and the distant Adirondacks, it's among the state's prettiest concert settings. The music ain't bad, either. This year's lineup includes David Gray and Rachael Yamagata (Sunday, June 14), Gary Clark Jr. and Trombone Shorty & Orleans Avenue (Monday, June 29), Old Crow Medicine Show (Saturday, July 25), the Decemberists and Lady Lamb (Thursday, July 30), and the Avett Brothers and the Mike + Ruthy Band (Saturday, August 1). Find more information here.
Northern Sun Music Festival
566 Leavensworth Road, Hinesburg, June 19-21.
Hosted by local folk rocker John Daly at his farm, this down-home, two-day festival (with three days of camping) boasts 13 local and regional acts, including Aaron Flinn, the Michelle Sarah Band, Main Street Syndicate, Afri-Vt and Crazyhearse.
Hartland JazzFest
Hartland, June 20.
The tiny Hartland JazzFest has a distinctly Latin vibe in its fourth year, thanks to acclaimed Chilean vocalist Natalie Bernal and the up-and-coming Miro Sprague/Michael Zsoldos Quartet. They're joined by regional standouts Tonkin's Toys and local favorites including the Vermont Jazz Ensemble, Tango Norte, and Fred Haas and Sabrina Brown's Interplay Jazz.
Rattling Brook Bluegrass Festival
Belvidere Center, June 20.
We're pretty sure that, as it enters its 32nd year, the Rattling Brook Bluegrass Festival is the longest-running pickin' party in the state. Heck, it might be the longest-running music festival, period. While we look that up, get down to the sounds of local talents such as the Woedoggies and Big Spike Bluegrass.
The Frendly Gathering
Timber Ridge Resort, Windham, June 26-27.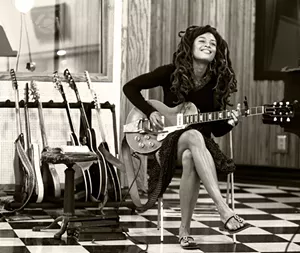 Courtesy Of Valerie June
Valerie June
As the Frendly Gathering folks have been known to say, "There is no I in frends." There are, however, Is in Twiddle, Valerie June, Spirit Family Reunion, Charlie Parr and Sonny Knight & the Lakers. Those are but a handful of the bigger acts slated to play this southern Vermont festival that was founded by former pro snowboarders. It's local-friendly, too, with acts such as Kat Wright & the Indomitable Soul Band, Gold Town, Madaila and Vermont expats Quiet Lion also on the bill.
The Manifestivus
Pransky Family Farm, Cabot, July 17-19.
Entering its 12th year, the Manifestivus in Cabot has long been billed as the "local festival with a global vibe." Toubab Krewe's David Pransky founded the three-day bash and has built it into a summer mainstay. We're still waiting on a lineup announcement, but the Manifestivus' mix of funky sounds from around the globe and close to home never fails to impress.
Jeezum Crow Music Festival
Stateside Amphitheatre, Jay Peak Resort, July 24-25.
Couldn't score tix for the Grateful Dead farewell shows this summer? This might unharsh your mellow: Dead acolytes Dark Star Orchestra headlining a two-day fest at Jay Peak. Also on the bill are Lukas Nelson & Promise of the Real, the Weight, Cabinet, and Roots of Creation.
Tweed River Music Festival
Behind Kenyon's Variety, Waitsfield, July 31- August 2.
Founded by local songwriter and banjo ace Bow Thayer in 2009, the Tweed River Music Festival took a hiatus last year. It's back this summer, bigger than ever and in a new home, to boot: Waitsfield. The roots-centric lineup has local flair thanks to Thayer, the Snaz, Waylon Speed and Coquette, to name a few. National up-and-comers include outlaw-country sensation Lydia Loveless, Tim Gearan, Joe Fletcher and Vermont expat JP Harris & the Tough Choices.
Ciderstock
The Woodchuck Cidery, Middlebury, August 22.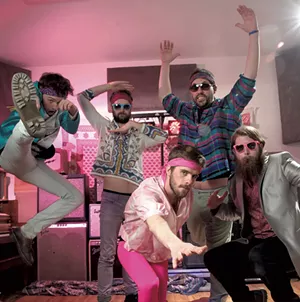 Matthew Thorsen
Madaila
For a small, one-day festival, Ciderstock certainly draws a crowd. Last year's inaugural "ciderbration" drew more than 10,000 fans to the Woodchuck Cidery in Middlebury. Expect a similarly strong turnout for headliners Cage the Elephant and New Politics, as well as locals Kat Wright & the Indomitable Soul Band and Middlebury natives Madaila.
Lake Champlain Maritime Festival
Waterfront Park, Burlington, August 6-9.
Though not strictly a music festival, the annual LCMF does boast some great local talent and major headliners. This year's marquee acts include Garrison Keillor's "A Prairie Home Companion," Twiddle, moe. and Warren Haynes feat. Railroad Earth.
The Valley Stage
Blackbird Swale, Huntington, August 8.
The annual Valley Stage festival in Huntington has quietly become one of the best small festivals in Vermont. Organizer Don Sheldon has a knack for identifying up-and-coming rootsy talent. This year's finds are MilkDrive, an Austin-based band that fuses bluegrass, jazz and folk, and Berklee-born Twisted Pine. Others on the bill include the Mike Barnett Trio, the Phil Henry Acoustic Trio and PossumHaw.
Vermont Music Fest
Lareau Farm, Waitsfield, August 8.
The Vermont Music Fest is exactly what it says it is. It's a music fest. In Vermont. Actually, it should probably be called the Really Fun Vermont Music Fest, because that would be accurate, too. This year's lineup features songwriter Marina Evans, psych rockers Main Street Syndicate, funk-rockers Soule Monde and folk singer Jon Gailmor.
The Full Tilt Boogie
Green Mountain Racetrack, Pownal, August 22.
Green Mountain Racetrack in Pownal is open for business. No, not racing. Rocking. The site, which hosted Lollapalooza in 1996, is again an outdoor concert venue. The daylong Full Tilt Boogie music festival is a highlight of the summer and features ZZ Top, Gary Clark Jr., Buddy Guy and the Marshall Tucker Band.
Grand Point North
Waterfront Park, Burlington, September 12-13.
Grace Potter's two-day bash in September has become the unofficial end-of-summer party in Vermont. As always, this year's fest features some real heavyweights, including the Flaming Lips, Shakey Graves and Mike Gordon. There's lots of local love, too, with Vermont bands sharing the twin main stages with national acts both days.