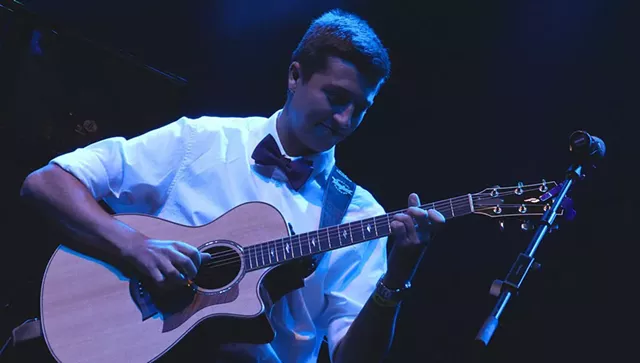 The 2016 Daysies award winners have been announced this week — see the magazine inserted in this issue. Once again, Seven Days readers have let their voices be heard regarding just who is the best of the best in local food, services, arts and entertainment, and more. As always, the results were a mix of perennial winners and new favorites. Some awardees were surprises. Others most certainly were not.
That was again largely true in the music categories, with a couple of notable exceptions — Kat Wright unseating Grace Potter as the state's best vocalist, for instance. Overall, you folks are a bit predictable. Hey, you like what you like. And there's nothing wrong with that.
Still, I can't help but feel for the scores of equally deserving artists who, through no fault of their own, stand little chance of cracking the Daysies. The solution? Invent new awards.
So I hereby present the second annual Seven Dandelions. These are honorary honors handpicked by yours truly and designed to shine a spotlight on some other worthy local musicians. I recommend you check them out as well as the perennial faves. The awards do come with some caveats, though.
For starters, by "honorary honors," I mean "fake." Winners will receive no plaque or certificate — though if you want to go pick a dandelion to wear in your hair, I won't stop you.
Also, while these faux awards are based on actual Daysies categories, I reserve the right to tweak them as I see fit. Or completely change them. Or ignore some categories. You can do that when your name is in the award.
Finally, and perhaps most importantly, to be considered for a Dandelion, artists cannot have been a finalist for or won a Daysie in the related category this year. So, for example, Francesca Blanchard can't win the best vocalist Dandelion because she was nominated for that Daysie. But if I chose to, I could consider her in the best instrumentalist category. Get it? And, by the way, these are not legacy awards. I'm taking into consideration only what an artist or group has done in the past 12 months, which places an emphasis on album releases and live performances.
Without further ado, your 2016 Seven Dandelions...
Best Vocalist
Nominees: Caroline Rose, Kelly Ravin, Tiffany Pfeiffer, Mark Daly, Nicole D'Elisa, Steph Heaghney
And the winner is: Tie. Nicole D'Elisa and Steph Heaghney
I'm hedging a bit here with a tie. Sultry and soulful, Heaghney is simply one of the most promising young local vocalists to come along in years. Whether fronting the neo-soul and hip-hop outfit Smooth Antics or collaborating with electronic producer SnakeFoot, she's captivating. D'Elisa is similarly versatile as the front woman for both Grundlefunk and Nico Suave and the Bodacious Supreme. She's also a bombastic presence. Catch her singing Led Zeppelin sometime and tell me she's not on the short list of the area's most dynamic singers.
Best Instrumentalist
Nominees: Brett Lanier, Tyler Mast, Colin McCaffrey, Rob Morse, Michael Chorney, Matt Hagen, Matteo Palmer, Urian Hackney
And the winner is: Matteo Palmer
This is an especially challenging category because it's so difficult to compare players in such disparate styles. Palmer gets the nod here because, well, he's ridiculous. Mentored by famed acoustic guitarist and Windham Hill Records founder Will Ackerman, Palmer plays with sensitivity and skill that most players never master in a lifetime. And here's the scary part: The kid's barely out of high school.
Best Songwriter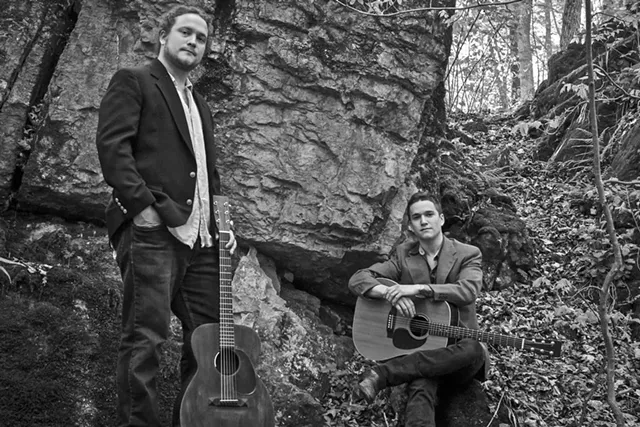 Nominees: Little Bruce Junior, Michael Chorney, Eric George, Kelly Ravin, Billy Sharff, the DuPont Brothers
And the winner is: The DuPont Brothers
Best singer-songwriter was a problematic Daysies category because "singer-songwriter" is so hard to define — in fact, the term is essentially meaningless. So I've simplified it to acknowledge great songwriting, whether as a solo artist or for a band. Either Sam or Zack DuPont could qualify for this Dandelion on his own, as evidenced by the brothers' brilliant 2016 album, A Riddle for You. That they work together so fluidly hardly seems fair.
Best Americana Artist or Group
Nominees: Old Sky, Kelly Ravin, Dan Johnson, Kristina Stykos, Cricket Blue, Brett Hughes
And the winner is: Kelly Ravin
Speaking of meaningless terms: Americana! This catchall phrase has become shorthand for anything with a hint of twang, from country to bluegrass to folk and even indie folk. While his band Waylon Speed has been enjoying a bit of a hiatus, the dusky-voiced Ravin has dedicated himself to becoming a serious blue-collar bard. He gigs almost nightly and released one of the most stirring twangy solo albums of the last year, County Tracks.
Best Jazz/Blues/Funk/R&B Artist or Group
Nominees: Hot Box Honey, Tyler Mast & Paradise Divide, Tiffany Pfeiffer, Mal Maiz, Soule Monde, Grundlefunk, Nico Suave & the Bodacious Supreme
And the winner is: Tyler Mast & Paradise Divide
Before jazz purists' heads explode at my lumping together of four separate genres, lemme explain: There is just so much crossover in the Daysies versions of this category — best jazz/blues artist/group and best funk/R&B artist/group — that Kat Wright & the Indomitable Soul Band won both Daysies. As the saying goes, if you can't beat 'em, join 'em ... together. So I'm handing this hybrid award to Tyler Mast & Paradise Divide for their artfully groovy hybrid of jazz, funk, rock and roots music. (Watch next year for a new award: Best angry letter to the editor about the Seven Days music editor.)
Best Rock Artist or Group
Nominees: Pistol Fist, Vultures of Cult, Villanelles, Iron Eyes Cody, the High Breaks, Violet Ultraviolet, Binger, Carton
And the winner is: Villanelles
There could be two or three times as many nominees in this category, and I could make a case that all would be deserving — which is a testament to just how strong local rock is right now. But the return of indie darlings Villanelles with not one but two great releases in the past year, and an increasing number of live performances, has been a very pleasant development in the scene.
Best Hip-Hop Artist or Group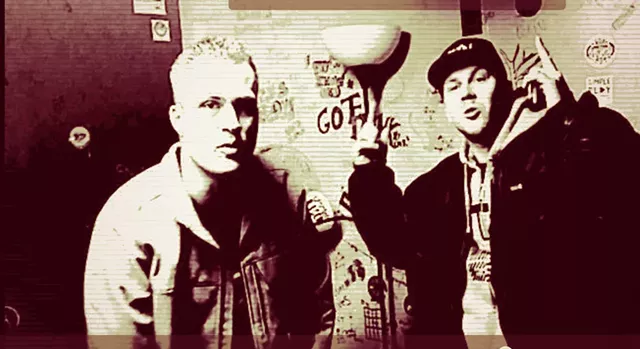 Nominees: Mister Burns, Ler Stevens, UnKommon, Jarv, Bar None the Best
And the winner is: UnKommon
I fully admit that this is a sentimental pick based on the passing of beloved local DJ and rapper Ryan Morin — aka BP — earlier this year. But UnKommon's 2016 record Back in the Building, released the week of Morin's death, was remarkable not just for being a very good local hip-hop album. Also because it gave a glimpse of the MC that Morin was about to become. BP was widely acknowledged as a tremendously talented DJ. But he had dedicated himself to becoming a better rapper, and it shows on the album. Don't be surprised if his pals, the Aztext family, occupy this spot next year — or take the Daysie, for that matter — when they release new material centered on Morin's writing.
Best Local Music Champion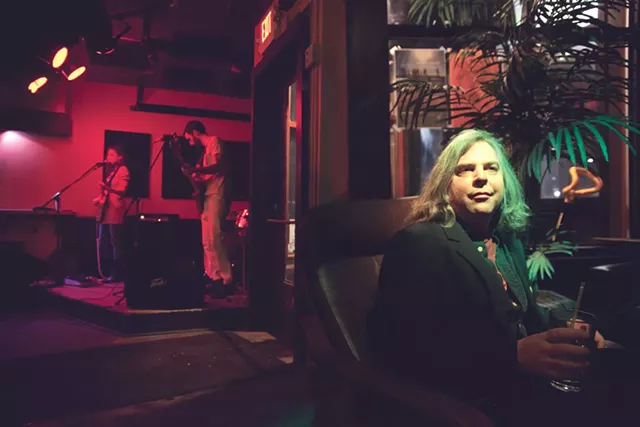 Nominees: Tim Lewis, Jim Lockridge, Luke Awtry, Girls Rock Vermont
And the winner is: Tim Lewis
All of these folks are deeply deserving. Lockridge has been a constant and compassionate voice for the scene, piloting Big Heavy World for 20 years. Girls Rock Vermont is ensuring that in the next generation of VT rockers, women will equal, if not outnumber, men. And Awtry has probably been the most active shutterbug in town lately, shooting great photos at concerts seemingly every night. But when was the last time you were at a show and didn't see Lewis? The man is everywhere — including hosting a great local-music radio show on WBKM. It would be hard to find anyone who cares more about the local scene.